Divisional Playoff Week EntrySaturday, January 15
Wow…honestly is there anything more you can say. The team showed their resiliency coming back from a 21-7 half-time deficit to win 31-24.
The defense was spectacular and three second half touchdowns by Heath Miller, Hines Ward and Rashard Mendenhall, and a field goal by Shaun Suisham, led the team to victory.
Some players who have been solid all season, but don't always get credit, really stood out today, including Ryan Clark, Ziggy Hood and Ike Taylor.
The game was definitely the physical battle everyone expected it to be.
"Those two teams are (Marvin) Hagler and (Thomas) Hearns right there," said Coach Mike Tomlin. "It was great for the game of football."
Hines Ward, who was looking stylish after the game, also talked about the physical play and the personal foul penalty he was called for on the Steelers first possession.
"I got a roughness call and I had four guys beating me up," said Ward. "I love it. That's what it is all about. Ed Reed and I have our battles. No disrespect to Ed. He probably thinks it's a little personal. But it's playoffs. Loser goes home. So why sit there and save it? I am going to go out there and fight, scratch and claw to win a ballgame. If Ed takes it personal, so be it. It's the playoffs. Like I said the loser goes home. So I am going out there and fighting my tail off to help my guys get open or open up a huge run. Some guys don't particularly like the way I go after guys, so the first personal foul call was just funny because I had four guys beating me up under the pile. And I come out with the personal foul. It wasn't even offsetting. I just chuckled about it."
You can be sure the players will be keeping an eye on the Patriots-Jets games tomorrow, but for now they are going to just enjoy the win over the Ravens.
"We will sit back tomorrow, get to watch the Jets and Patriots play and we'll figure out do we go on the road or do they come here," said Ward. "Come Monday after their game, we will figure out who we are playing."
If you have ever been to Heinz Field and seen the Renegade video, well you know how that pumps players and crowd up. Now, imagine it comes on today and all of the hits…are against the Ravens. The place went insane when it was played. A shortened version of it was played later in the game, once again getting the crowd to a fever pitch.
And speaking of the crowd, they definitely were the 12th man today. They were quiet when they needed to be, signaled first down loudly when it happened, and they answered the call from the players with deafening noise. And believe me, when I tell you the place was rocking, it really was. You could feel the movement in the press box after the touchdowns.
Thanks to all of the fans for being so incredible today. Also thanks to the Pittsburgh Penguins for their support – we appreciate the Terrible Towel on the bench during your game.
Happy 9th Birthday to Mason Tomlin…dad's team definitely came through with a great birthday gift.
Good day overall in Pittsburgh sports … Steelers, Penguins, Pitt, Duquesne and Robert Morris basketball teams all winner. Congrats to all.
And while we're saying congrats, if you missed it Brett Keisel is headed to the Pro Bowl. Awesome news…he is so deserving.
It's game day and I can tell you the atmosphere here at Heinz Field is electric. Fans are pumped and definitely ready for the game.
There was a very poignant pregame ceremony with two local military members receiving the Purple Heart they earned for their actions in combat.
Private First Class Ben Long was injured when his armored vehicle was hit by an IED. Four soldiers in his squad were killed, but after a long hospital stay he rejoined his unit and returned to combat.
Corporal Joseph Tarkett of the USMC was hit by shrapnel when his unit was struck by a remote controlled IED.
Country music star Trace Adkins sang the National Anthem. Adkins, who also appeared on the reality show Celebrity Apprentice, did an amazing rendition.
"This is a thrill for me to be here today," said Adkins. "I grew up a Steelers fan. Where I was from in North Louisiana growing up everyone was a Steelers fan because of (Terry) Bradshaw. I have been a Steelers fan from way back."
Bret Michaels got the crowd fired up, okay they were fired up at 10 a.m., when he did the Terrible Towel Twirl before the game with his daughter Raine on the field with him.
"This is such an amazing feeling to be here in town to start the Terrible Towel," said Michaels, who performed at the Steelers Playoff Party on Friday night. "The stadium was rocking. I flew back just to do this.
"When I looked around and saw we got the insanity of the Terrible Towel coming down on you, it gave me chills."
And that flyover with four F-15s…seriously that was awesome. The 391st Fighter Squadron stationed in Idaho, led by Pittsburgh natives including formation leader Captain Ray "Banzai" Rounds, flew 1,690 miles to get to Pittsburgh to do it.
There were plenty of notables on the field before the game, including former Steelers Jerome Bettis, Rocky Bleier and John Stallworth. Also on hand was Taylor Lautner, who filmed a movie in Pittsburgh over the summer and came to a few games early in the season, and well as Omar Benson Miller, who is on CSI: Miami.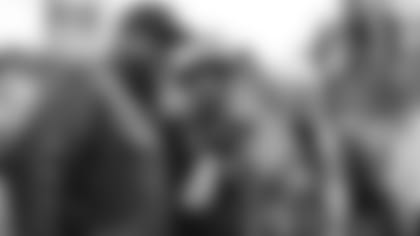 Jerome Bettis, Bret and Raine Michaels and Rocky Bleier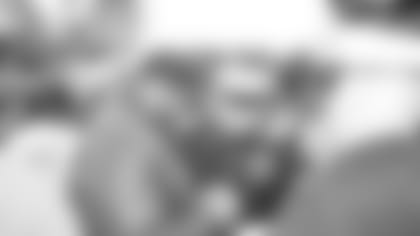 Jerome Bettis with Marines.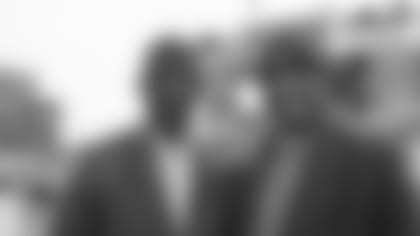 John Stallworth enjoys pre-game with his son.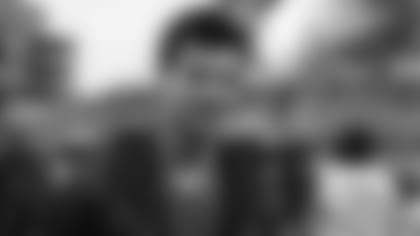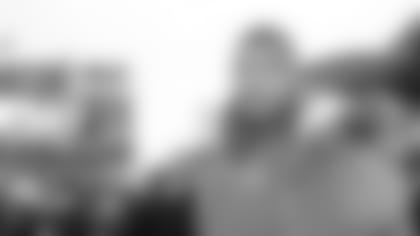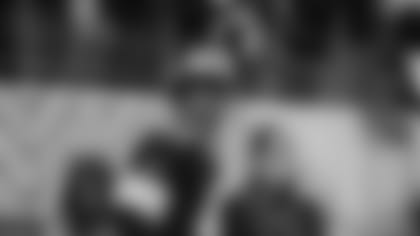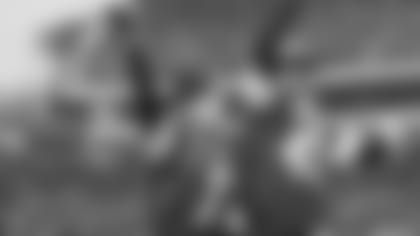 Bret and Raine Michaels do Towel Twirl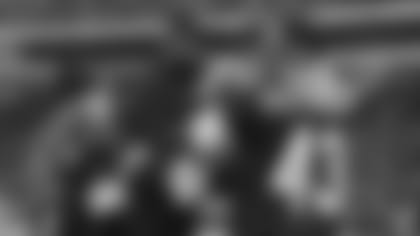 Saying hello to Coach Mike Tomlin.
Pilots from the flyover meet Art Rooney II.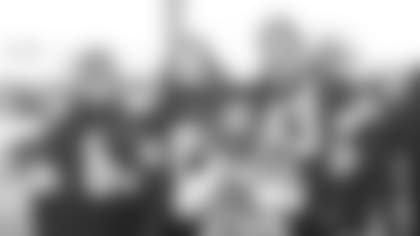 Fans are fired up pre-game.
Friday, January 14
Today was a light day for the players with a normal day before the game preparation. An early meeting was followed by a walk thru before the players were finished for the day.
Even though it's a home game equipment still has to be moved from the team's practice facility to Heinz Field for the game. The equipment, training and video staffs pack things up and they are loaded on trucks and over to Heinz Field they go, ready for the game tomorrow.
The more you look around, the more "playoff beards" are showing up in the Steelers locker room, with Matt Spaeth, Nick Eason and conditioning coordinator Garrett Giemont being a few of the latest. Of course, none of them are in the same ball park as Brett Keisel.
"If you look around there are a lot of beards," said Keisel. "There are a lot of people trying to jump on this wagon. It's a good thing. It's been known to give us some luck, so hopefully it will do it again."
Had the chance to talk to tackle Max Starks today and he shared some interesting insight as to how he and Willie Colon are handling things while on injured reserve. Normally when a player is placed on injured reserve it not only signals an end of them being on the field, sometimes it also creates a separation from the team, where the player feels removed from what is happening.
But thanks to offensive line coach Sean Kugler, that hasn't been the case this year with Starks and Colon.
Both players have been regulars at the team's practice facility since being injured and don't miss any of the line meetings.
"The role that I have evolved in to since my injury has been fun, kind of a new perspective," said Starks. "I am happy to still be involved and help the guys out. Traditionally guys go on injured reserve and kind of disappear when you start your treatment course and rehab and you don't feel like you are part of the team. Coach Kugler has done a great job of making sure Willie and I have been very involved with the guys and helping out especially on game day with the guys. I think it's really cool."
Colon does player breakdowns at the beginning of the week, while on game day Starks helps them knowing what defensive personnel are on the field and more.
"We help them if they have any questions," said Starks. "We have some young guys in the room. Any questions they have we are there for.
"Those things help us out. He keeps us into so we aren't out of it. We watch film and look at scouting reports and make sure pretty much like we are ready to play on game day. If there are any adjustments we can help the guys, if they have questions on technique we can help them."
Former Steelers cornerback and Hall of Famer Mel Blount stopped by the practice facility this morning, stopping in the locker room and talking with players. Blount loves the atmosphere in Pittsburgh during the playoffs.
"It's great for the city, it's great for the fans," said Blount. "That's where we should be. Without the Steelers in the playoffs, it's just not the same."
It's always great to see "The Oregon Boys" (and their wives) stop by. Here is hoping their visit to Pittsburgh is a good one. They are pumped for the game and assured me they have plenty of warm clothing and hand warmers ready.
Rocker Bret Michaels performed at the Steelers Playoff Party at Stage AE.
Thanks to all of the fans who wore their black and gold today around the city and at the pep rally downtown. It's definitely appreciated by everyone.
James Harrison getting in some cardio.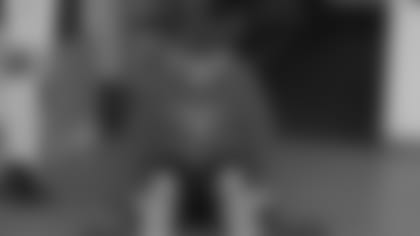 Tyler Grisham warming-up.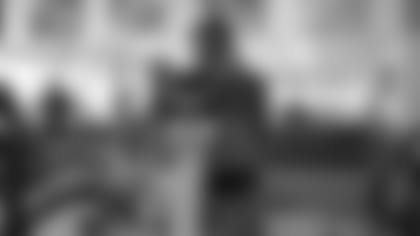 David Johnson working out.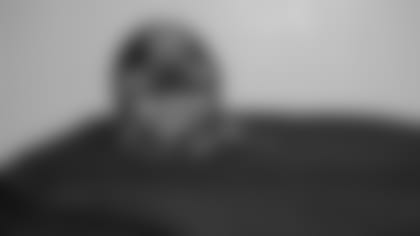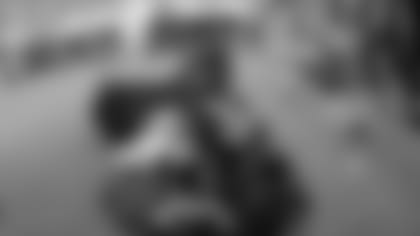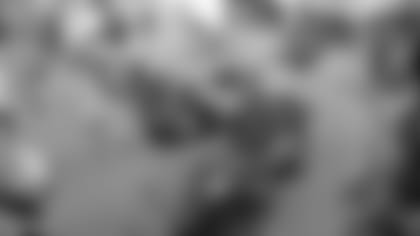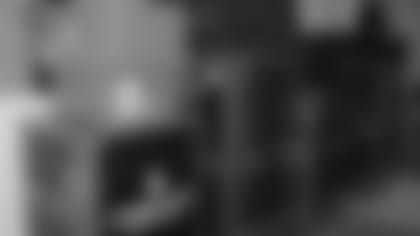 Packed and ready to head to Heinz Field.
Thursday, January 13It's another day of more snow and cold temperatures here in Pittsburgh. Antwaan Randle El joked about knowing he is back in Pittsburgh with the weather and defensive coordinator Dick LeBeau was wondering if this is Alaska. And just so you know, the forecast right now is calling for snow on Saturday, so if you are coming to the game, be prepared.
With a Saturday game, the team was on a Friday schedule today. That meant a late morning practice (back inside again today).
There was a familiar face on the sideline watching practice today…former coach Bill Cowher was there doing interviews for CBS' NFL Today pregame show. Cowher chatted with Coach Mike Tomlin before practice, as well as some of the assistant coaches and players. After practice Cowher interviewed Hines Ward, Ben Roethlisberger and James Harrison.
"Never would I have dreamt of Coach Cowher interviewing me," said Ward. "He drafted me back in 98. I remember him calling me on the phone like it was yesterday. It's funny because he was always a guy who was about 'don't talk to the media, keep it clean.' Now he is asking me the hard questions. I can't say no to Coach, I have been with him forever.
"It was great to see him back again. We had so many great years together, we had bad times together. He did well and he asked me some tough questions. I didn't want to answer, but I didn't know how to say no to Coach."
Ward said that he hopes to see Cowher back on the sidelines coaching in the NFL again and he would have never believed he would be out of coaching while he was still playing.
"To see him not coaching, and I am playing and him interviewing me is the weirdest thing," said Ward.
Ward has had plenty of sit-downs with Cowher in the past, but did say this one was a bit different than the player-coach ones.
"He didn't give me the chin, he didn't spit on me," said Ward. "I am kind of excited about that. It was the first time we actually sat down and chit-chatted without giving me the chin or spit flying out of his mouth."
The CBS broadcast team of Greg Gumbel and Dan Dierdorf was also in today, doing their normal production meetings with the players and Coach Tomlin.
I got a chance to chat with Dierdorf and he shared his thoughts about announcing a game in Pittsburgh.
"The atmosphere here is just so rich," said Dierdorf. "I have been in an NFL stadium every Sunday for the last 40 years as a player and broadcaster. When I got assigned to come to Pittsburgh, and I didn't know who they were going to play, but I knew I had whomever the Steelers were playing, I got excited.
"It's the heritage, the tradition. It's the Terrible Towels waving. Come Saturday afternoon there isn't a place on earth I would rather be, right here, right now. If you don't have some sense of the tradition and richness of it, find another job."
The Pittsburgh Penguins are showing their support of the Steelers during the playoffs, sending over a good luck signed Winter Classic sign with both teams logos and It's A Burgh Thing written on it. The sign was given to Coach Mike Tomlin from Penguins GM Ray Shero, Coach Dan Bylsma and trainer Dana Heinze. Check out a picture of it below.
Kicker Shaun Suisham knows that Saturday's game has more riding on it than a regular season match-up, but it won't change his approach this week or on game day.
"This has been great," said Suisham. "This game is certainly more meaningful; we need to win. But that certainly doesn't change anything that I do to get ready for the game. We just have to go out there and do our thing."
Don't forget about the Steelers Playoff Party on Friday night at Stage AE featuring a performance by Bret Michaels. Click here for more details.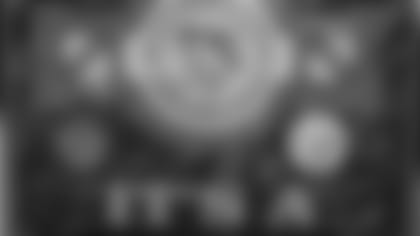 Thank you Pittsburgh Penguins for the support!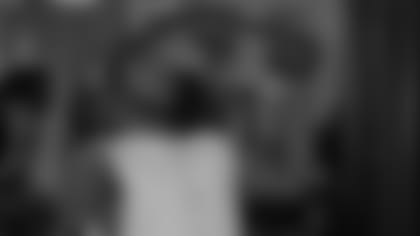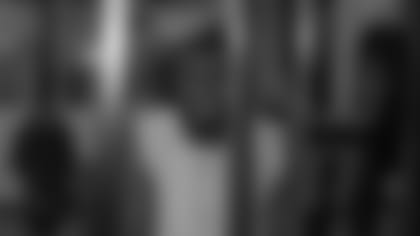 Ryan Mundy works hard, then takes a break.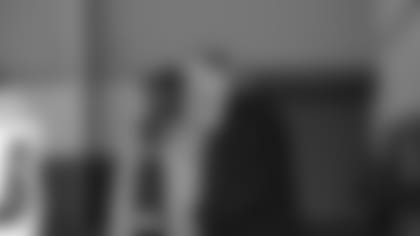 Coach Mike Tomlin talks with former Coach Bill Cowher.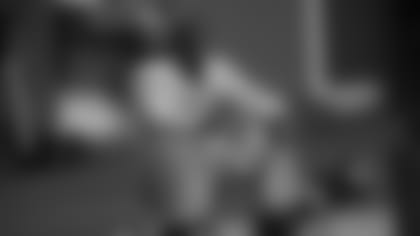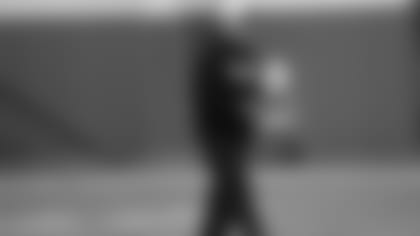 Defensive Coordinator Dick LeBeau.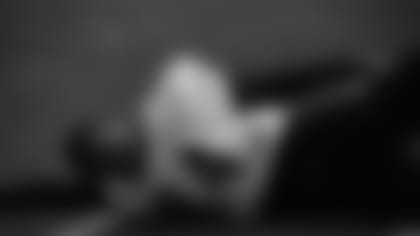 Antonio Brown stretching.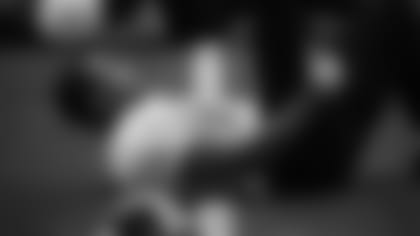 Wednesday, January 12The Steelers practiced inside again on Wednesday (the snow just doesn't seem to want to go away), but had a good day
"We had a good day's work today, pushing towards Saturday," said Coach Mike Tomlin afterwards. "We started the beginnings of our situational football. We feel pretty solid about our base-plan in all three phases, but it's a process that you go through throughout any week, whether it's divisional playoff rounds, regular season or preseason for that matter. I feel really good about where we are, but we have more work ahead of us."
Word came out today that several Steelers earned accolades from The Sporting News as a part of their annual NFL Awards. Linebacker James Harrison and safety Troy Polamalu were both named to the All-Pro Team on defense and center Maurkice Pouncey to the All-Rookie Offense.
Wide receiver Hines Ward was asked in the locker room what he and Ravens linebacker Ray Lewis talk about during games. Ward wasn't giving it up.
"I can't do that; I can't say it," said Ward. "I am not going to talk about his mom, and he isn't going to talk about my mom, stuff like that. We keep it respectable, but it's heated. I am not out there looking to start anything. I am blocking him and he is getting into scuffles with everybody in the middle. He's still Ray-Ray. People don't know Ray like we know him. He's still a physical ball player."
The players are looking forward to the home field advantage this week, hoping that Steelers fans come through big on Saturday.
"We have a chance to have them here at Heinz Field," said Ward. "Hopefully our crowd will get into it and we can go out there and make plays."
Linebacker James Farrior put out a public plea to fans via his Twitter account.
"I sent a mass tweet out to my Steelers Nation fans and told them we need the stadium as loud as possible," said Farrior. "I want my ear drums to pop. I don't want to be able to hear anything. I want my ears to be sore. It's important to have those guys back us up."
Fellow linebacker LaMarr Woodley, who is featured in a one-on-one interview we did today for the site, said coming out of the tunnel is special particularly this time of year.
"I know they are going to be loud. That helps us when we are at home," said Woodley. "I get fired up. Now you know it's game time. It's real, it's here. Now it's time to go out and play."
Quarterback Dennis Dixon, who is on injured reserve, was given a few days off to go see his alma mater Oregon play Auburn in the BCS Title Game. Unfortunately for Dixon, Oregon lost 22-19 on a last second field goal.
"The whole last two minutes in general leading into those several plays at the end," said Dixon shaking his head. "It put a dagger in our heart when the guy didn't go down and continued running.
"But it was good to see your former team in the National Championship game. There were a lot of alumni there giving their support. Things didn't go our way, but over all we had a good time."
Dixon, who said he was getting a lot of grief from his teammates on Wednesday because of the loss, did give high marks to Oregon's uniforms for the game.
"Flashy, typical Oregon, something brand new," said Dixon. "We always have to outshine our opponents and I think we did that uniform wise."
Dixon even liked the neon green socks the Ducks wore.
"I could honestly see myself wearing those," said Dixon. "You have to be able to wear them right. There is a way to wear them wrong."
It's been a tough few weeks for the field crew at the South Side. Last week Aaron Ramella and Andy Lipinski painted the lines on the fields, only to have it snow by the end of the week. On Monday of this week they cleared the snow off the fields, only to have it snow Tuesday and even more on Wednesday morning. But they aren't deterred, and were back out there again Wednesday morning and again later in the afternoon, clearing the field even though the team went inside to practice.
And finally for today ... Happy Birthday Dan Sepulveda.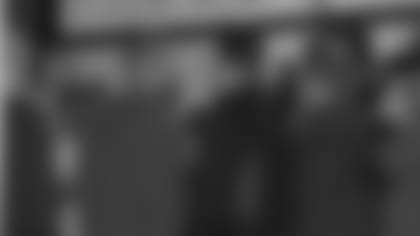 James Farrior surrounded by media.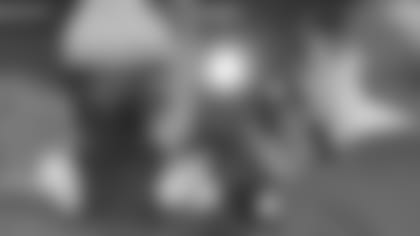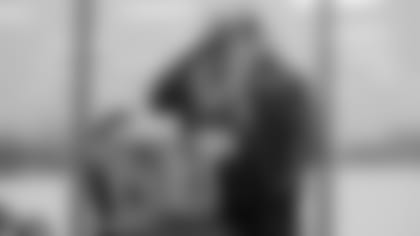 Casey Hampton, though, is a little camera shy.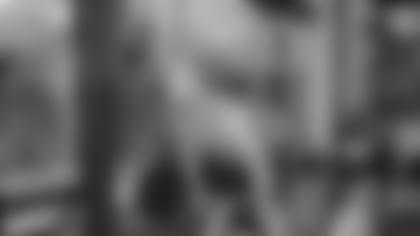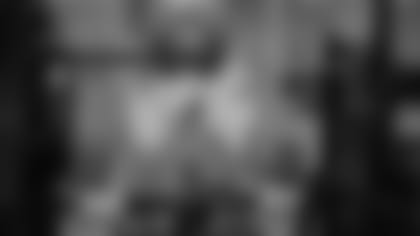 Who is behind the towel? Running back Isaac Redman.
Brett Keisel takes a nap in the training room.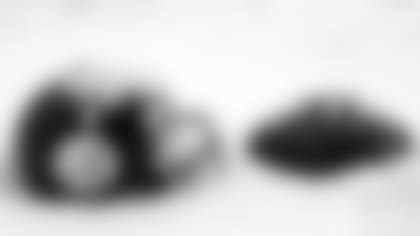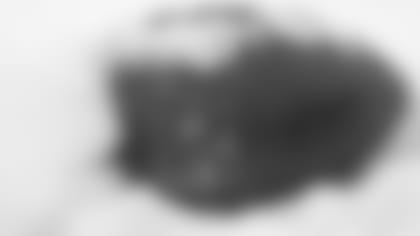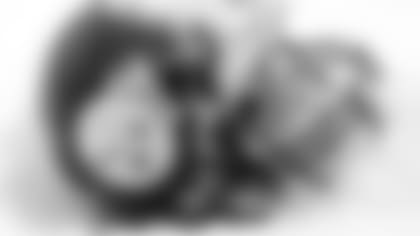 Having some fun in the snow.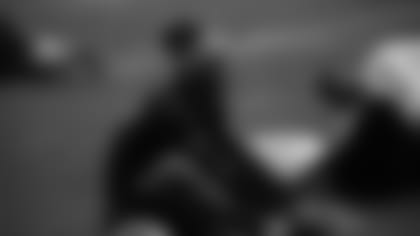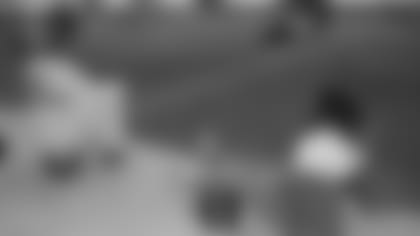 Ike Taylor and William Gay pre-practice.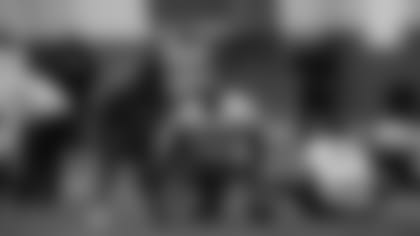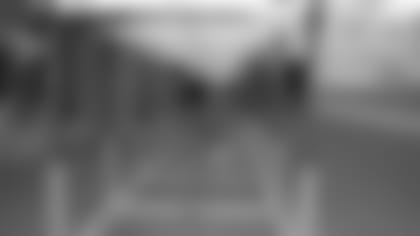 Ryan Clark goes high and low on the hurdles.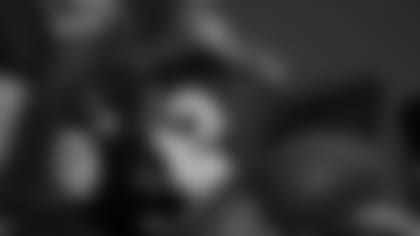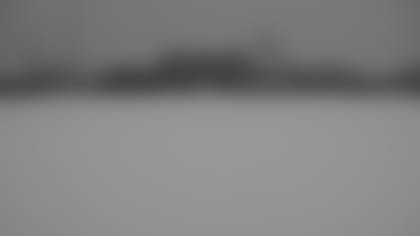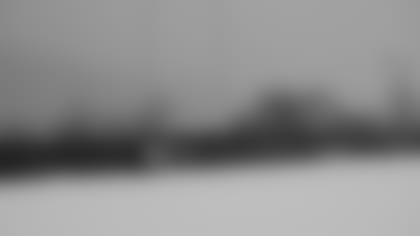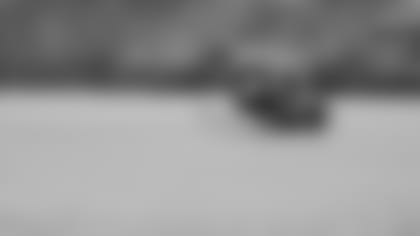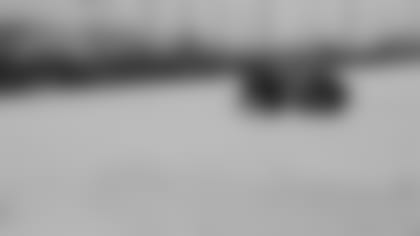 The crew clearing the field.
The Steelers got down to business today with their first practice in preparation for the Ravens. They had a morning walk-thru and after lunch went through practice inside because of snowy weather outside.
Some of the veterans were dishing out advice to the young guys, letting them know what to expect this week.
"Hines talked about it," said wide receiver Mike Wallace. "We got a good talk. You know Hines is going to take care of talking to us about it."
When asked what Ward said, Wallace smiled and replied.
"What didn't he say?" said Wallace. "He told us about the speed, preparation and focus."
Rookie center Maurkice Pouncey also got some advice.
"The veterans just told me don't worry about things, just do what you do," said Pouncey. "Don't change because it's the playoffs, just play like you have been playing all season."
During open locker room at lunch time there were more media in the locker room than players with additional national media on hand. And when players like Ben Roethlisberger and Ward talked, they were surrounded.
Among the questions Roethlisberger was asked was if he still gets jitters for the playoffs. He answered yes, and was then asked why.
"I am human and I am a competitor," said Roethlisberger. "It's the playoffs and every guy wants to get to the Super Bowl."
Another "media member" was wide receiver Antwaan Randle El, who was doing interviews for the Steelers Huddle Show (which by the way tapes at Heinz Field on Wednesday night with special guest James Farrior).
The playoff beard trend seems to be taking off. First it was Brett Keisel, then Mike Tomlin said on Monday he was growing his and on Tuesday Ben Roethlisberger showed off his playoff beard as well.
And now, back to the snow I mentioned at the beginning. When practice ended the snow was coming down pretty hard and cars in the parking lot were covered. While some players hurried from the indoor practice field to the practice facility to get warm, others like Jonathan Scott and Mewelde Moore made snowballs along the way and many seemed to enjoy the winter wonderland.
One of those enjoying the weather was Randle El, who said he would be the team's snowball champion if they had a contest.
"I got it no doubt. No doubt," laughed Randle El. "I can hide behind all kinds of stuff. We bring the equipment from the indoor facility and I could be riding on those carts and hiding. I would win it no doubt. I got it no doubt. No doubt. I can hide behind all kinds of stuff. We bring the equipment from the indoor and I could be riding on those carts and hiding. I would win it no doubt."
For fans looking to get a jump on the playoff excitement, be sure to check out the Steelers Playoff Party on Friday, Jan. 14 at Stage AE featuring a performance by Bret Michaels.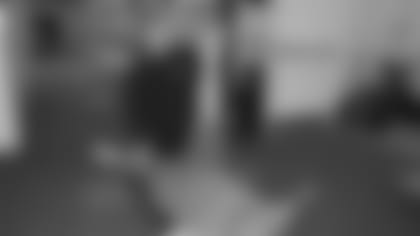 Marcel Pastoor stretches Chris Kemoeatu before practice.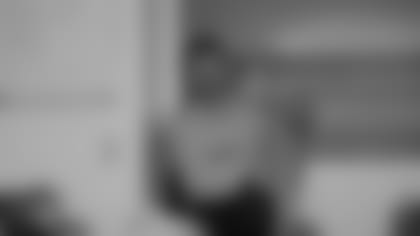 Dan Sepulveda gives a thumbs up to his recovery.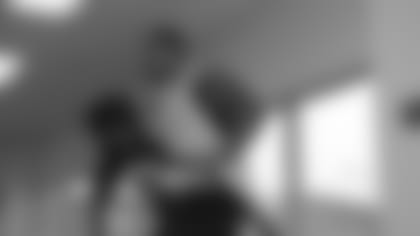 LaMarr Woodley getting in some cardio.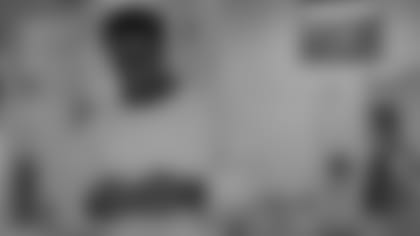 Ike Taylor checking messages.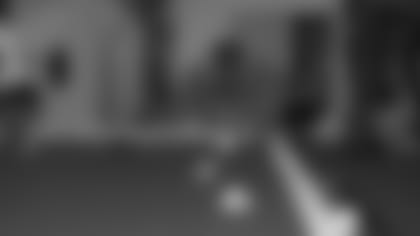 Lawrence Timmons gets serious over a game of pool.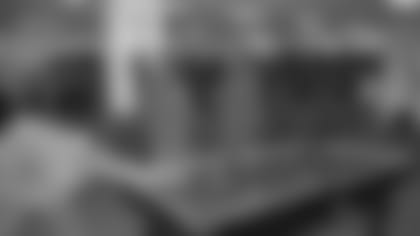 Don't mess with these guys when it comes to pool.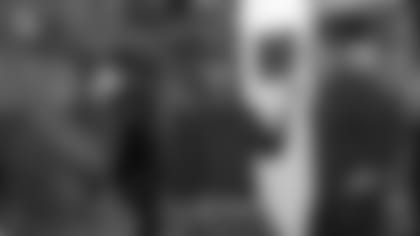 Antwaan Randle El interviews Maurkice Pouncey
Media surround Ben Roethlisberger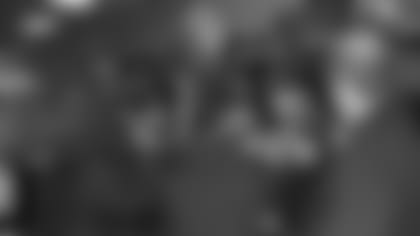 And gather around Hines Ward as well.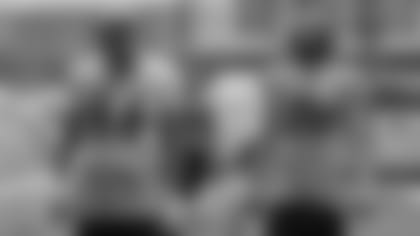 Ward and Bryant McFadden head to practice while snow was still light.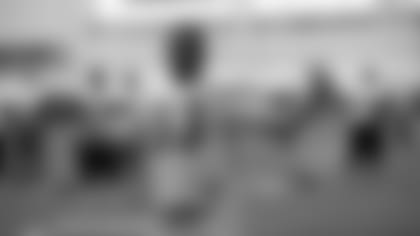 Isaac Redman ready to roll in practice.
Roethlisberger quickly made his way into the practice facility after practice.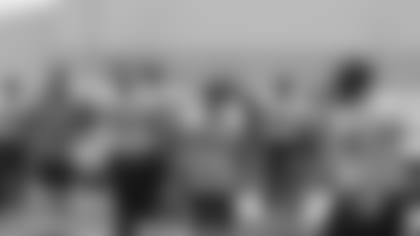 While others start having fun in the snow.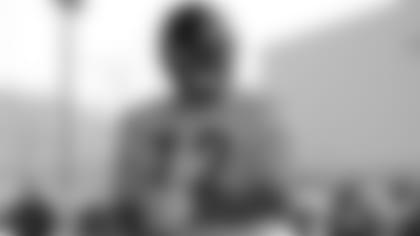 Jonathan Scott ready to throw a snowball.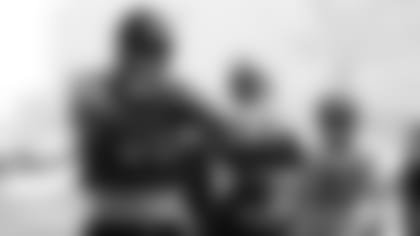 Eugene Bright, Mike Wallace and Isaac Redman having fun.
Mewelde Moore with a perfect snowball.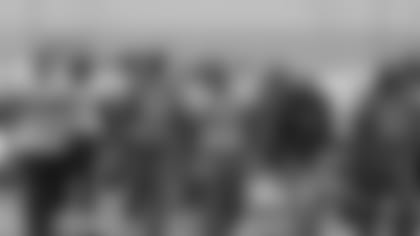 The Steelers players were off today, but seriously, when it's the playoffs there really isn't an off day. There was a steady flow of players in and out of the practice facility, many of them spending time in the weight room or in the training room getting some extra treatment.
Because of the game on Saturday Coach Tomlin's press conference was moved up a day from its normal Tuesday. There wasn't a lot of news to come out of it, but this time of year no news is good news, especially on the injury front.
A few tidbits from the press conference:
Tomlin was asked if it is easier or more difficult to prepare for an opponent you are familiar with, as is the case with the Ravens who the Steelers have played twice this year.
"It's difficult every week," said Tomlin." It just presents a different set of difficult circumstances. Knowledge of one's opponent and of course the opponents' knowledge of you presents a different set of circumstances than the unknown. All are challenging, just different."
He was also asked about the new overtime rule that is in effect during the playoffs this year and if it is something he has talked to the players about.
"We go over the rules in terms of how the game could potentially unfold, but I'm not going to get concerned too much with it because so much of it is coaching decisions and not necessarily playing decisions," said Tomlin. "So I am not going to bog them down with decisions that I have to make in preparation for the game. I just want them to be focused on what it is that they have to do, which is play."
Tomlin was also asked about if there is an advantage to playing at Heinz Field. What do you think the answer was?
"If given an opportunity, I'll play at Heinz Field in front of Steelers Nation, no question," said Tomlin."I look forward to seeing you guys on Saturday."
Before the press conference ended, one last question was whether or not his beard was a 'playoff beard.'
"It's my Brett Keisel, I'm working at it," said Tomlin. "I'm not as talented as Brett, but we will see where it takes us."
After his press conference Tomlin tapes his weekly show with the crew from Steelers TV.
If you haven't checked out the video showing the time lapse of laying the new sod at Heinz Field, there is a new feature added to it that is sure to get you pumped up. "Renegade" was added in as the music, and what would "Renegade" be without highlights on the scoreboard. Check it out…it will get you fired up.
And speaking of working on the fields, kudos to the field crew at Heinz Field for getting things ready for the game and the guys at the South Side – who lined the field last Tuesday only to have it covered with snow late last week. They worked hard on removing snow from it today…unfortunately Mother Nature might not cooperate the rest of the week.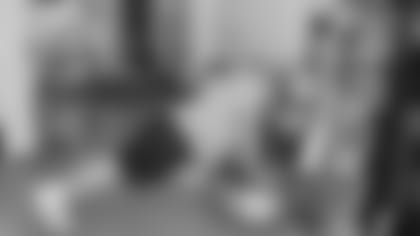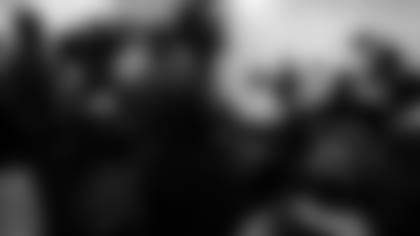 Coach Mike Tomlin's Press Conference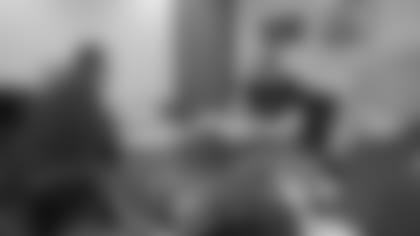 Tunch Ilkin and Craig Wolfley host their show from the practice facility.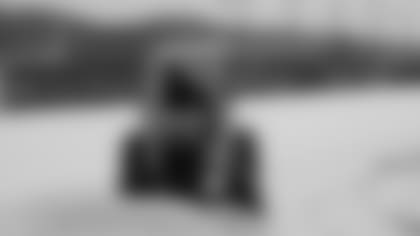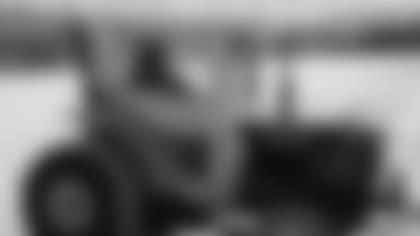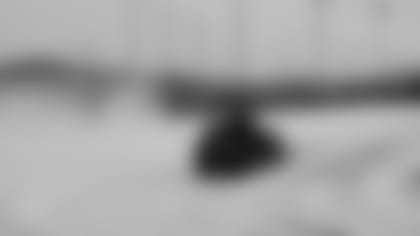 Clearing the field of the snow.
Steelers TV crew wraps up the taping of the Mike Tomlin Show.