Steelers' players take great pride in being a father, enjoying every little step of their kid's growth and development and seeing them turn into a little 'mini me' in some cases.
To celebrate Father's Day, we asked Steelers' players to share with us what they love about being a father.
---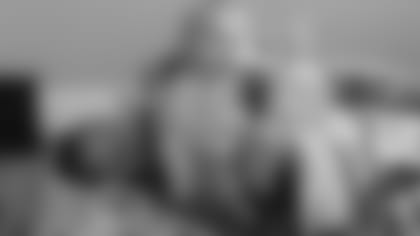 Ben Roethlisberger – Father of Benjamin and Baylee"Every day is something new. A new and exciting adventure whether it's words, or talking, running, summersaults, whatever it is. It's an awesome blessing every day to be a father."
---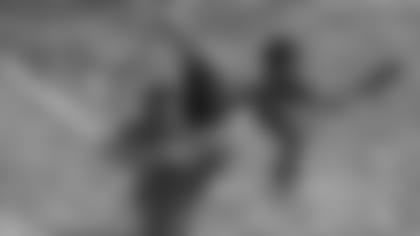 James Harrison – Father of James and Henry
"I enjoy everything. I like seeing them smile. I like seeing them laugh. I like seeing me in them."
---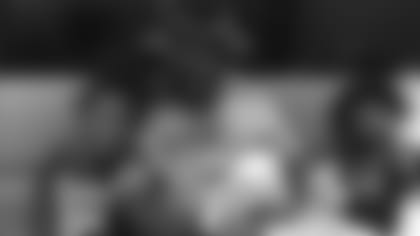 Arthur Moats – Father of Kaylor, Ava and Grey Arthur
"Seeing my kids enjoy me when I come home. Being able to be involved in their lives and being fully responsible for them."
---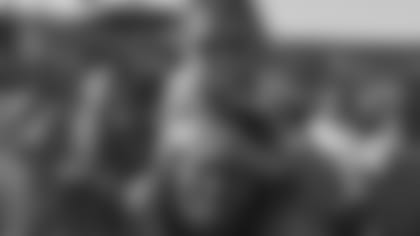 DeAngelo Williams- Father of Rhiya and Reyna
"It's so cool just seeing yourself show up in your kids and having the opportunity to go through the things your mom went through when you were again. She would say, you used to do this and you used to do that and I would be like no I didn't. Seeing your girls go through it, it's pretty cool. To see them blossom from an infant to a toddler is amazing. My four year old is going on 15."
---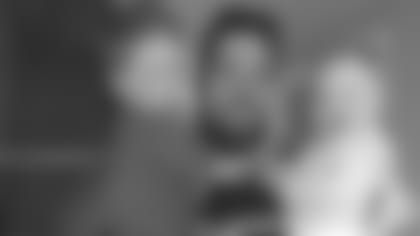 Cody Wallace –Father of Ryder and Everly
"It's all awesome. Seeing Ryder now that he is three, his little personality and what he gets excited about. Everly, she is about to be one, and her personality is coming out and her determination. Everything about it is a blast, a lot of fun and a great time."
---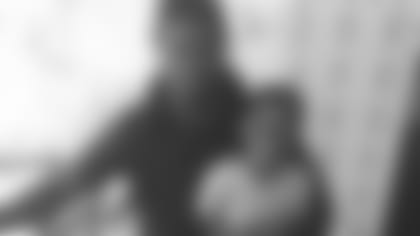 Sean Spence – Father of Summer
"Knowing I have responsibility. Going home and playing with my daughter. Her running to me when I come in the door and seeing that joy in her face when she sees me."
---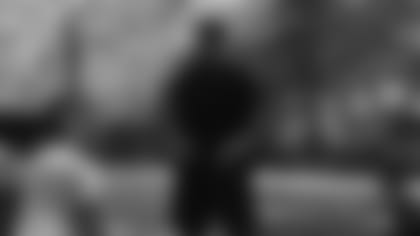 Ramon Foster – Father of Ramon and Myles
"Seeing my kids grow up doing some of the things I've done. I look at what they do now, the things I used to do, and you have to smile at it good or bad."
---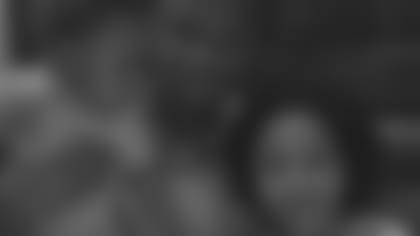 Antwon Blake – Father of Aeryn and Astin
"The best thing about being a dad is seeing your kids grow and change everything. Seeing the innocence in them. I feel like that is everything that is right about the world right now, the innocence of a child."
---
Bruce Gradkowski – Father of Lily"There is nothing better. Lily makes me smile if I am having a bad day. Everything vanishes away when I see her. Being a dad, there is nothing like it. I am really blessed with the opportunity."