November 6, 2005at Lambeau FieldSteelers 20, Packers 10
The Steelers went into the game on a two-game win streak and a 5-2 record, needing every win in what would soon become a tight AFC race.
Ben Roethlisberger was sidelined with a knee injury, and Charlie Batch struggled in his place, completing nine passes for 65 yards and an interception, with a quarterback rating of just 39.8.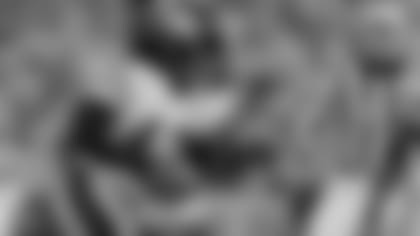 But as was the case plenty of times, the defense came through big. Troy Polamalu recovered a ReShard Lee fumble in the first quarter, setting the Steelers up for a Jeff Reed field goal and a 6-0 lead early. But that wasn't the biggest play for the defense or Polamalu.  The Packers were in excellent field position after Batch was intercepted by Robert Thomas and he returned it to the Steelers 36-yard line. Brett Farve had his team rolling, down to the 12-yard line, when he was sacked by Bryant McFadden for an 11-yard loss, forcing a fumble that Polamalu recovered and returned 77 yards for a touchdown.
The play was a turning point in the game, keeping the Packers out of the end zone while giving the Steelers a 13-3 lead that they would never relinquish.
"It was a defensive game," said Steelers President Art Rooney II. "It was one our defense won for us. That happened a lot in some of those years. Troy's play was the standout play of the game. It was a big game for us, a game we needed to win. Going there and winning is never easy. It was a great victory for us."
The Packers closed the gap to 13-10 in the third quarter, but Duce Staley put it away for good with a three-yard touchdown run in the fourth quarter.
It was a magical season for the Steelers, who went on a run at the end of the year and took it all the way to win Super Bowl XL over Seattle.
"At that point every game meant a lot," said Rooney. "To come out of there with a win, even when we weren't at our best offensively that day was a big victory and a great way to win a game."