---
October 10, 1964, Cleveland Municipal StadiumSteelers 23, Browns 7
The Cleveland Browns came into the game with a 3-1 record, a team to be reckoned with proven even more later that season when they won the NFL Championship.
But on a Saturday night in October, it would be the Steelers that would dominate, shocking the over 80,000 people that packed Cleveland Municipal Stadium.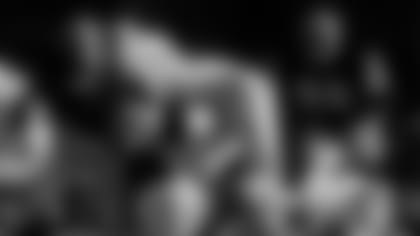 It was the efforts of 35-year old running back John Henry Johnson and a patchwork defense that would provide the backdrop for a 23-7 upset over the Browns.
"We had all of our linebackers hurt," recalled running back Dick Hoak. "The defensive coaches came out and played a five man line. (Defensive back) Clendon Thomas and someone else played linebacker. They didn't know what to do with it. It was something different and kind of shut them down."
That was an understatement as running back Jim Brown carried the ball only eight times for 59 yards while John Henry Johnson was on fire for the Steelers, rushing for 200 yards on 30 carries, with touchdown runs of five, 33 and 45 yards. The Steelers outrushed the Browns 354-96 and the Browns had no answer to stop the ground game and some trickery on the part of the Steelers.
"We ran a play called 'What's the matter.'" Hoak remembered. "What it was, when we had the ball the quarterback went under center and when he started calling signals the halfback, I think it was Clarence Peaks, he hollers 'What a minute, wait a minute.' The quarterback turns around and walks back and says 'What's the matter.' When he says 'matter' the center snapped the ball directly to John Henry and he ran up the middle for about 30 yards.
"The defensive line all took a knee when the quarterback turned and came out of center. He was going back talking to the halfback and that threw them off."
The Browns might have gone on to win the NFL Championship, but on that night it was the Steelers that would be the dominant team.