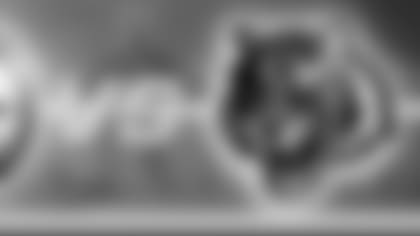 STEELERS VS. BENGALSDECEMBER 12, 2010HEINZ FIELDGAME INACTIVES**
1.   #23 Keenan Lewis, CB
2.   #27 Jonathan Dwyer, RB
5.   #69 Steve McLendon, DT
6.   #83 Heath Miller, TE
8.   (3rd QB) #16 Charlie Batch
1.   #22 Johnathan Joseph, CB
2.   #30 Cedric Peerman, HB
4.   #61 Reggie Stephens, C
5.   #72 Kirk Chambers, OT
6.   #89 Jerome Simpson, WR
7.   #95 Victor Adeyanju, DE
8.   (3rd QB) #8 Dan LeFevour
*STARTING LINEUP CHANGES:                                                                     *
#89 Matt Spaethwill start at TE in place of the injured#83 Heath Miller.
#26 Jonathan Wadewill start at CB in place of#22 Johnathan Joseph.
#36 Chris Pressley (FB, 5-11, 260, 2, Wisconsin) was signed to the Bengals' active roster from their practice squad on Friday. He replaced #44 Rico Murray, who was placed on the team's Reserve/Injured List.