By Teresa Varley
Steelers.com
Punter Dan Sepulveda might not have won the 2009 Youngstown/Mahoning Valley United Way Bass Classic, but he did what he set out to do - beat Cleveland Browns offensive lineman Joe Thomas.
"We were number 10 out of 24 but the important thing is we beat Joe Thomas and the Browns," said Sepulveda. "The rivalry worked out for us."
The Bass Classic featured bass anglers, both pros and amateurs, having fun while being competitive and raising money for the United Way of Youngstown/Mahoning Valley.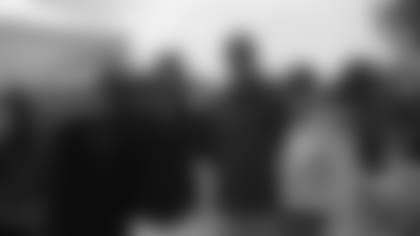 The organization invited the Steelers and Browns to enter a player to be teamed with an angler to take part in the event, and Sepulveda jumped at the chance.
 
"I grew up fishing. I love being outdoors and fishing, whether you catch fish or not. I love being outside," said Sepulveda. "I grew up in Texas and there is bass fishing everywhere. I grew up doing it and it's a lot of fun so I jumped on the opportunity.
 
"Plus, we have a responsibility to give back being that we are blessed to be doing what we are doing. To do something you love doing and helping a good cause at the same time, it made it so easy to be out there. It was so much fun and a good chance to raise some money for that area."

And like any true fisherman, Sepulveda shared the story of the "one that got away," keeping them from finishing higher.

"I lost a big one," said Sepulveda. "It was a four-plus pounder. I really did. I am not just saying it. He actually jumped out of the water so I got to see a good look at him. That would have put us in a better spot to win the tournament. I caught a three-plus pounder.  
 
"I was pretty good, I was pretty happy with it,"