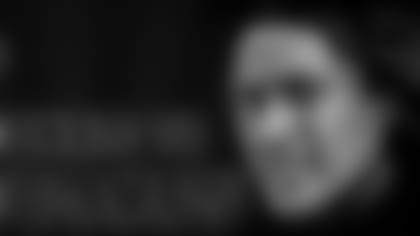 ](https://secure2.convio.net/gpcfb/site/SPageNavigator/BlitzHungerDrive.html )
Safety Troy Polamalu is busy preparing for the Browns this week, but at the same time he is going to battle against Ravens' nose tackle Haloti Ngata, a friendly battle that is.
The two players are competing in "BlitzHunger," a virtual food drive to benefit the Greater Pittsburgh Community Food Bank and Maryland Food Bank in Baltimore.  
"This is a wonderful opportunity to get everyone involved, especially Steelers fans, in a competitive but friendly way to raise funds for the food bank," said Lisa Scales, the CEO of the Greater Pittsburgh Community Food Bank. "It's a great way for younger fans and those on Twitter to use social media as a vehicle to raise awareness and help us raise funds."
Both players are encouraging fans to make donations to their respective food bank beginning today through Thanksgiving night when the two teams meet.
"Unfortunately some people are not as fortunate as we are," said Polamalu. "There are a lot of homeless people out there, shelters that don't have enough food and families that might not have enough to eat. The more we can help the better."