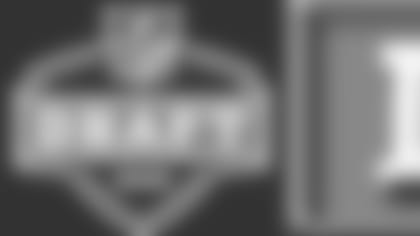 RASHARD MENDENHALL CONFERENCE CALL
Running Back - University of Illinois
How excited were you to go to one of the teams that is always one of the top running teams?
It felt good to be picked by the Steelers, the black and gold. It's a great fan base and I feel good about playing there.
How tough was the wait after expecting to go much earlier?
It was tough, I'm not going to lie. I thought that I was going to be the one who was going to come into the draft and not be nervous at all. As it started rolling, the sweat started rolling as well. I feel good about it right now.
What do you know about Pittsburgh and what are your thoughts about the team?
In general I feel real good about it. Throughout this whole process, I didn't have any idea that I was going to end up with the Steelers. I always thought that there might be a chance with them being a tough, smash-mouth football team; a real good team. I always felt good about them but I didn't think that I would end up there.
Where did you see yourself going?
That is the thing about the draft, you do not know where a lot of the focus really is going to go because teams aren't really going to show what they are going to do. From what I heard and from everything that I was getting, there was a lot of Chicago and Detroit and a lot of other teams, but Pittsburgh wasn't one of them. It was kind of out of nowhere but that was a good surprise.
This team has a Pro Bowl running back. Why do you think they drafted you?
In this league you need more than one running back. You need to have a couple of running backs that can get the job done. They are a good team and they have a lot of fire power in their offense as well. I think at running back it is a little bit of an added weapon.
What style do you most resemble?
A lot of people don't make this comparison but I would say L.T. (LaDainian Tomlinson). You look at his decision making and his footwork and his agility, he is a real balanced runner. He can catch the ball and he can run you over as well, so I can make the comparison to L.T.
Do you see yourself filling the Marion Barber role here?
Yeah although you never really know until you get there and understand the offense little by little. As of right now I couldn't really foresee that.
As a running back would you be more of a complete back with speed and power?
Yeah definitely, more people see me as a power back. I see me as more speed and mobility, with the ability to be a pass receiver.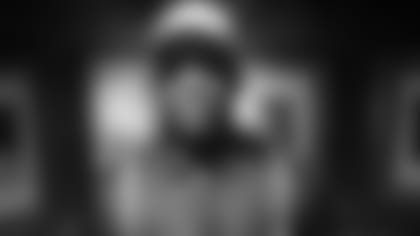 Since this was a surprise to you, are you going to go out tomorrow and have a run on Terrible Towels?**
I have the Terrible Towel on my shoulder right now. That was the first thing that came on after the hat.
What can you tell us about your work ethic and what you can bring to the Steelers?
I feel that the Steelers made a great pick. They got a quality player a guy that is going to do his job and be productive.
What did Ron Zook tell you about Pittsburgh and the Steelers?
Not too much about Pittsburgh, I'm just excited to be picked and come there.
Do you by any chance know Carey Davis (Illinois Fullback)?
I know of him, I met him maybe once or twice. I don't know him too well though.
It could be an all Illinois backfield?
Yeah, that would be cool.
How long did you talk to Mike Tomlin and Kevin Colbert? Did they give you any indication on how you will be used?
Not at all to tell you the truth.  Pittsburgh wasn't one of the teams that I met with. After the pick there was so much screaming that I couldn't hear anything. After all of this is done, I well get a chance to talk with them.
Did you talk to them at the combine?
Yeah I met them at the combine, but that was about it, not too much interaction.
When will you be coming in to Pittsburgh?
I'm not really sure. I will have to talk to my agent either tonight or tomorrow morning.
Mike McCartney, Priority Sports.