---
Steelers at PackersDecember 17, 1967
In the 1967 season finale, the Steelers traveled to Lambeau Field to take on the defending Super Bowl Champion Green Bay Packers and one of the league's stingiest defenses. Entering the contest, Pittsburgh was just 3-9 all time playing in Green Bay. Despite all the odds stacked against them, the Steelers dug deep, the defense forced five turnovers, and the team ended the 1967 season on a high note, beating the Packers, 24-17.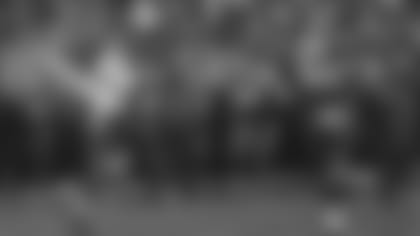 The Steelers led 7-0 at the end of the first quarter thanks to defensive lineman Ben McGee's 21-yard interception return for a touchdown. Green Bay cut into that lead, 7-3, with a 25-yard field goal by Don Chandler. But the Steelers responded with a 22-yard touchdown run by fullback Earl Gros to increase their lead, 14-3. Prior to halftime, quarterback Don Horn and running back Travis Williams connected on a 29-yard touchdown to cut Pittsburgh's lead, 14-10, at halftime.
Pittsburgh added 10 more points in the third quarter on kicker Mike Clark's 27-yard field goal and defensive lineman Chuck Hinton's 27-yard fumble return for a touchdown. Williams recorded a rushing touchdown in the fourth quarter for Green Bay but it wasn't enough as Pittsburgh secured the victory.