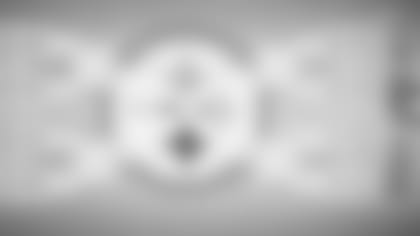 ](/assets/images/imported/PIT/photos/2015-Photos/2015Article/03March/NCAABracket_2015.jpg)

If you think Cinderella was simply a Disney movie that dominated the box office this past weekend, you haven't been paying attention to this time of year in the past. Cinderella is that team that nobody thinks has a chance but they secretly hope come out of nowhere and magically work their way from a 16-seed, to the Sweet 16.
It's the time of year when college fight songs fire up the school's alumni like never before. When friends become rivals, and buzzer beaters become heartbreakers.
It's March Madness. It's the NCAA Tournament. It's three weeks of wall-to-wall basketball, starting with 68 schools and ending with one hoisting the championship trophy.
We checked in with Steelers players and coaches, to see what they think about their team that earned one of the coveted tournament berths, and of course to hear a little trash-talking. Some of the lucky teams have survived, and as you can see, some of the players teams have been eliminated.
But through it all, they are loyal to their alma mater.
FINAL 4 TEAMSDermontti Dawson, Hall of Fame Center, Kentucky - ADVANCED
No. 1 seed – Midwest Region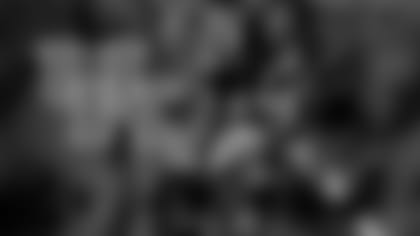 "It's great. It's my alma mater, being from Lexington and a Kentucky fan for as long as I can remember. It's great having them as the No. 1 team. We know the favorite doesn't always win, it's who shows up at the right time. You can't have any lulls, you can't let your guard down. I don't think they will let their guard down.
"Coach (John) Calipari has brought a winning attitude and is a phenomenal coach. He is a great teaching coach. You see that every game. Guys come off the court and he is teaching the entire time. He has so many young guys playing for him. That is his forte. He is a teaching coach and a motivator."
Ethan Hemer, Defensive End, Wisconsin - ADVANCEDNo. 1 seed – West Region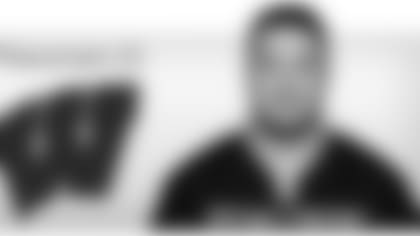 "I know a couple of the guys on the team and it's fun to see all of their hard work paid off and hopefully they will be able to make a good run out of this. They have shown throughout the season that they are capable of great things; that they are able to score when they need to. Frank (Kaminsky) is a great guy down the middle, but they have great guys on the edge. I like seeing what those guys do on the court. The games they lost changed the direction of the season and when they needed wins at the end of the season, they were able to get them.
"I am going to talk loud and proud in the locker room when these games are going on and I will be representing my team well."
Le'Veon Bell, Running Back, Michigan State - ADVANCED
Jordan Zumwalt, Linebacker, UCLA - ELIMINATEDNo. 11 seed – South Region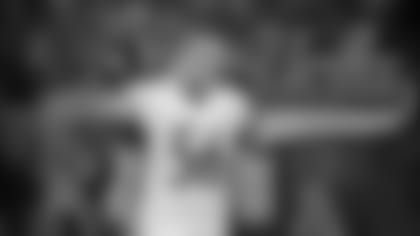 "You have to follow them as an athlete who went there. I bled those colors for four years. You take a bunch of pride when your team is doing well in any sport, especially since UCLA has the most championships of any school in the whole world with our athletic program combined. We take pride in that. It's huge for us. Whenever another sport does well you are really happy for them.
"You know I am going to talk a little mess. You know who is going to win. We will let Kelvin Beachum think SMU is going to take it, but at the end of the day the Bruins are going to come away with a win."
Robert Golden, Safety, Arizona - ELIMINATEDNo. 2 seed – West Region
"They have Sean Miller there and he is a phenomenal coach. He always has them on point and he is from Pittsburgh. Then there is another guy from Pittsburgh there playing point guard, T.J. McConnell. He is one of the best point guards in the NCAA with assists and turnover ratio. T.J. is running the whole offense. He knows how to get other players involved in the game. Sean Miller and T.J. McConnell are the guys making everything run.
"A lot of guys wear their school on their chest. Arizona is a school always on the rise, competing in the tourney. To see them ranked so high and going into the tourney on fire, they have a chance to take it all of the way."
Greg Warren, Long Snapper, North Carolina - ELIMINATEDNo. 4 seed – West Region**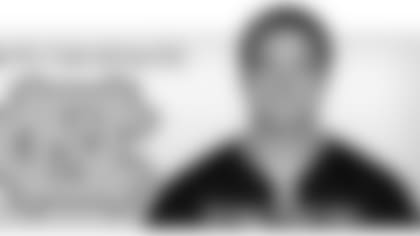 **"I follow the team all year. I have three buddies I went to school with who are diehard basketball fans. We group text pretty much every game. This team is young, have had their ups and downs, but it's awesome to watch them take the ups and downs and keep fighting and persevere.
"You hope this is the time of year they are getting everything together and getting hot. You don't want one and done. I would like to see them make it to the Elite 8. I think that would be a great accomplishment for them. Anything can happen. Each round is a challenge."Terence Garvin, Linebacker, West Virginia - ELIMINATED
No. 5 seed – Midwest Region
"Being in the tournament is something we definitely take pride in, especially at West Virginia where we take a lot of pride in our sports teams. There is a lot of pride there. I like the way this team plays hard all of the time, they play good defense, they press all of the time and they hustle a lot.
"Everyone is always bragging saying they have the best school. It's big when your school is winning because you are able to talk more trash. It's going to be interesting. I think we are one of the teams that if we can play our best game, we can go against Kentucky. I believe in them."* *
S/O @WVUhoops in the tournament❗️ Yall boys do y'all thing. Shock the world. — Terence Garvin (@T_Garvin28) March 16, 2015
Will Johnson, Fullback, West Virginia - ELIMINATEDNo. 5 seed – Midwest Region
"They are calling for an upset, for Buffalo to beat us. We are a five seed so I think we will fare well. We travel well, our fans will be there, and I think we will continue to play well and be ready to go. I like how aggressive we are. They call us 'press' Virginia. They play aggressive, are smart and really athletic. Hopefully they can make a run, it's been awhile.
"It's been fun so far watching everything. I saw Kelvin Beachum's team (SMU) lost on a controversial call, but that is what March Madness is.
"I am also happy for Dayton winning the play-in game and advancing. It's where I am from. It's huge for the small city of Dayton. They have a good basketball team and I was happy they were able to pull out the victory. They are going to have their hands full, but hopefully they come ready to play and can pull out another victory."Kelvin Beachum, Offensive Tackle, Southern Methodist - ELIMINATEDNo. 6 seed – South Region
"I am extremely proud, especially as a young alumni, to see the school be represented in a positive light on a national stage. We are in a different conference now, the American Athletic Conference, so it's great to see us do special things. It was special to beat Connecticut, who beat us in the conference tournament last year, to get into the dance. There are a lot of bragging rights even though it's not football. When you have so many top tiered schools in the locker room, Ohio State, UCLA, and other ones like that. For SMU to be able to get into the dance there are bragging rights on the line. It's pretty special.
"We are playing UCLA, and I heard Jordan Zumwalt is pretty confident. Tell Jordan I will be watching. I will be keeping track of it. I am not going to talk too much right now. I will talk after the fact. If we win, I will talk. If we lose I don't talk. It's just the first round of March Madness and we want to get out of that. If we get to the Sweet 16 my Twitter will be on fire."
Randy Fichtner, Wide Receivers Coach, Purdue University - ELIMINATEDNo. 9 seed – Midwest Region
"It's real exciting. I haven't had a chance to root for them much in football because we haven't been that great, haven't won a lot of games lately. I am sure excited to see them in the tournament. They have to go through Kentucky, but it would be nice to see them make a nice deep run. That would be exciting for all of the Boilermakers out there.
"I am friends with Coach Calipari so that will be tough. I was going through some of my books and old boxes and found a Gene Keady book, the former coach at Purdue. He was a good friend of mine. I sent it to Coach Calipari about a month ago for an offseason read so he can take a peek at it. Now we might have a chance to go against each other."
Chris Hubbard, Guard, University of Alabama-Birmingham (UAB) - ELIMINATED
No. 14 seed - South Region
"I followed them during the season and through the Conference USA Championship. This year, with the loss of the football team (shutdown by the school because of fiscal reasons), I think the guys on the football team were close to the basketball team and to see them win the conference championship was awesome.
They are out there having fun and playing together as a whole unit. You can see that and the love for the game that they have. They feel the pride and love it.
"They are underdogs, but they will give these guys a run for their money. I believe in them. We all do in the UAB family. It will be a great game to watch."
Ross Ventrone, Safety, Villanova - ELIMINATEDNo. 1 seed – East Region
"It's like Villanova in general, we are always on top. Going into the tourney as a No. 1 seed, I think we have a good bracket. It's what Jay Wright expects. He is the best. I think we will beat Virginia to go to the Final 4 and then anything can happen. We weren't in the Final 4 since I was in school and Scottie Reynolds went coast to coast at the buzzer to beat Pitt to get there.
"I wear Villanova stuff all of the time. The fact that I can root them on, watch them play their games here in Pittsburgh at the Consol Energy Center. I haven't seen them play in person since I was in school. So the fact that they are coming to Pittsburgh for the tourney I am excited to see them in person and root them on. I am really proud to show my team colors off."
Mike Adams, Tackle, Ohio State - ELIMINATEDNo. 10 seed – West Region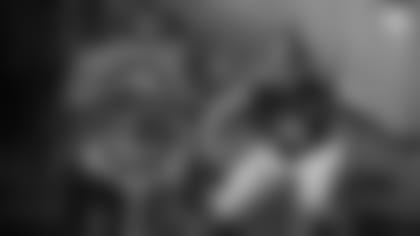 "When you are an Ohio State guy, you are Ohio State everything. I think we are a dark horse for the tournament. We have been coming on strong, though. We have a really good player in D'Angelo Russell. If he gets it going, we will be just fine. We thrive under pressure so I think we will be good. As long as we can limit the turnovers and play good defense we should be good. I will be watching. I am in Columbus right now so I will have a close eye on those guys. It's always different when you are around school, the excitement. But no matter where you are, when you are a Buckeye you are always watching."