STEELERS KICKER JEFF REED ISSUES CHALLENGE TO
"PUT YOUR BEST FOOT FORWARD"
BY DONATING SOCKS TO THOSE IN NEED During the Month of October
* *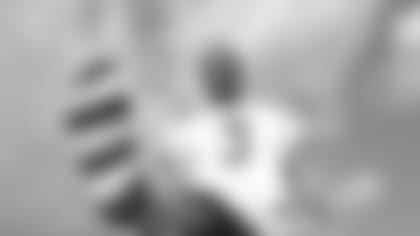 Steelers kicker Jeff Reed is encouraging individuals, groups and organizations to make it a team effort by issuing a special challenge.
Reed wants Steelers fans to donate socks which will be distributed to those in need in the Pittsburgh area as a part of RSVP of Allegheny County.
 
"Black and gold are very lucky colors for me, so I'm asking Steelers fans to go out of their way to donate colorful socks in October," said Reed. "Ask your co-workers or members of a community group to donate socks. Talk it up at the office water cooler, at your neighborhood bus stop or at your kid's soccer games. Steelers fans are generous people who care about the people of Pittsburgh, so I'm positive they'll step up for this very good cause."
 
Throughout the month of October, drop off new socks at any participating Allegheny County public library or American Red Cross building, 225 Blvd. of the Allies, downtown Pittsburgh. Just look for the specially marked box and drop in new socks…any size, color or style. 
 
"People often donate clothes and shoes to those in need but rarely socks," according to RSVP Project Director Linda Soldressen. "With the cold weather approaching, many children and adults in the area are in need of new socks. We'll collect the socks at the end of October and quickly distribute the socks to individuals at homeless shelters and other local agencies."
 
Last year's successful campaign resulted in more than 4,200 pairs of new socks benefiting those in need.
 
Call your local library to ask if it's participating. For a list of Allegheny County libraries' locations and phone numbers, visit www.aclalibraries.org and click on the member libraries link.
 
For more information concerning the PUT YOUR BEST FOOT FORWARD effort, call the Retired and Senior Volunteer Program at 412-263-3184.