(This story also appears in the Gameday Magazine sold at Heinz Field today.)
By ALAN ROBINSON
There have been roughly 1,500,000 plays in NFL history spread over more than 14,600 games, starting all the way back in 1920. There never has been a play like the Immaculate Reception.
It wasn't just how it occurred – a heavily pressured quarterback delivering a more-than-desperation pass, an impossible-to-imagine ricochet, the ball somehow landing directly into the hands of the one player on the field the opposition didn't want to have it, and the ensuing touchdown to win a playoff game that had been lost seconds before.
But what also makes the Immaculate Reception live on is why it happened – a well-coached player reacting instinctively – and what it meant to a previously woebegone franchise. And how the reverberations of that play still are being felt by a team that achieved almost nothing in its first four decades of existence but has done it all, and repeatedly, in the subsequent four decades.
And it happened exactly 40 years ago today, Dec. 23, 1972 – the play of plays, the miracle of all football miracles and, it has been declared multiple times, The Greatest Play of All Time in Any Sport.
Anybody who saw The Immaculate Reception, or even heard or read about it, will never forget it. Everyone who witnessed it seems to have an indelible image of a play that couldn't be scripted, couldn't be repeated if it were attempted a million times and, likely, never will be equaled.
Except the very person who made the impossible possible.
Franco Harris has watched the replay countless times. He remembers thinking, once the football dropped from the sky and improbably found his hands, that his legs had to carry him to the end zone, or nothing would matter.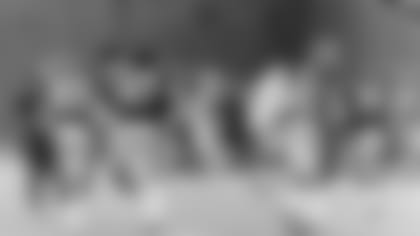 He remembers crossing the goal line and being mobbed by seemingly every one of the 50,327 fans who crowded into Three Rivers Stadium for the first Steelers playoff game in 25 years. He also remembers the nervous wait as the officials determined whether the only touchdown in NFL history that apparently emanated from divine intervention would count.
But Franco Harris does not remember the deflection that made his play immaculate. He has tried and tried and tried but, just like a 170-pound running back slamming himself into Mean Joe Greene time after time looking for yardage, there's nothing there.
"We all know it happened," Harris said. "But I remember nothing."
"There's no memory of it," Harris said. "It was total reaction."
The reaction from the fans was total chaos, but let's rewind a moment and understand how Franco Harris and these very special 1972 Steelers even reached the AFC playoffs to meet the Oakland Raiders two days before Christmas.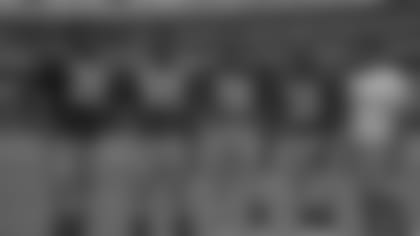 The Steelers, who had gone 206-306-19 while winning not a single title from 1933-71, displayed incremental but not lightning-speed improvement during Coach Chuck Noll's first three seasons from 1969-71. The record bumped up from 1-13 to 5-9 to 6-8 but, more importantly, the talent was improving.
Greene, a first-round pick in 1969 and the greatest defensive lineman in team history, had arrived. So had Terry Bradshaw, the soon-to-be iconic quarterback. So had Harris, the first-round pick that season; Rocky Bleier, a seldom-used reserve who, at age 26, carried the ball all of one time in 1972; linebacker deluxe Jack Ham, safety Mike Wagner, elite cornerback Mel Blount, defensive linemen Dwight White and Ernie Holmes and offensive linemen Gerry "Moon" Mullins, Sam Davis and Larry Brown, kicker Roy Gerela.
The pieces were there, and more were on the way. They just needed to come together.
Blount credits Harris, the former Penn State star who provided the Steelers with the running game they hadn't had, with being the difference maker in 1972. Harris ran for 1,055 yards and 10 touchdowns despite starting only nine of 14 games.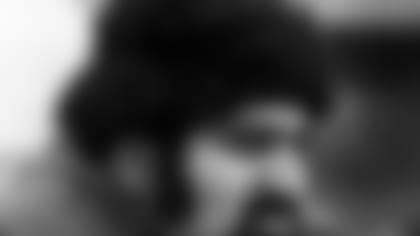 Harris said the breakthrough season evolved from the ever-better collection of players drafted and acquired by Noll, Dan Rooney – who wasn't the team president in title but certainly was an influence – scouting director Art Rooney Jr., and player personnel director Dick Haley.
Haley, the father of current Steelers offensive coordinator Todd Haley and the longtime Steelers director of player personnel, said the drafting of Harris "was a tough one … it wasn't easy to get him."
Haley was referring to the influence that Noll wielded and his known desire for another running back named Robert Newhouse, who ended up with the Cowboys. But the Harris backers convinced Noll, and the rest is history.
The first sign that this 1972 season wouldn't be like the 39 that preceded it came in the opener against – how about this – the Oakland Raiders, already an established power. The Steelers built a big lead, then held on to win 34-28 at Three Rivers, a portend of the unprecedented success to follow.
They lost to the Bengals a week later but dropped only two more games, winning nine of their final 10 to give them a franchise-best 11-3 record. Their reward? A playoff rematch with Coach John Madden's Raiders.
That Raiders-Steelers game was typical of the five playoff games the cross-country rivals played in the 1970s, all of them with an unrivaled physicality and intensity. The 0-0 halftime score of this one illustrated what a struggle it was, but very few fans in the Pittsburgh region were watching it.
For good reason: There was no local TV broadcast of the game that would give the world the Immaculate Reception.
Reflecting a time when many teams did not sell out their home games – the Steelers began doing so on an every-game basis only that season – the NFL still imposed a TV blackout on all home games, sold out or not.
As a result, there was heavy traffic both in and out of Pittsburgh on the game day as fans poured into the North Side to watch it in person and others rushed out of town – across the Ohio border and into Youngstown, or down to West Virginia and Wheeling, or straight north to Erie, Pa. – actually to anywhere they could find a TV screen and a non blacked-out channel.
(A few months later, the Immaculate Reception game proved instrumental in Congress' decision to order the NFL to televise sold-out games.)
In the second half, Gerela kicked field goals of 18 and 29 yards to put the Steelers up 6-0. But it was a tentative lead that disappeared when backup quarterback Ken Stabler, who had replaced the ineffective Daryle Lamonica, scrambled around left end on a 30-yard touchdown run with only 1:17 remaining.
"That play would still be part of Oakland Raiders history, but we had another play that proved to be bigger," Harris said.
At the moment, all looked to be lost. Even the Chief, Steelers owner Art Rooney Sr., prepared to leave his private box so he could console the players in the locker room, something he did only on special occasions.
"But I can tell you from walking up and down that bench, we thought we were going to win," running back John "Frenchy" Fuqua said. "We were saying, We're going to come back, we're going to come back. ... The offense said,Let's go.' We knew we were going to come down and kick a field goal to win the game."
It's fourth-and-10 at the Steelers' 40-yard line with 22 seconds remaining. The situation is beyond desperate.
Bradshaw's primary receiver is Barry Pearson, a guy with all of 11 catches for 79 yards on the whole 14-game regular season. His second is Fuqua out of the backfield. As the play starts, Bradshaw drops into the pocket, but quickly scrambles to his right to elude defenders Horace Jones and Tony Cline. Under pressure, he heaves the ball Fuqua's way between the hash marks at the Raiders' 35-yard line.
Punishment-delivering safety Jack Tatum and the ball arrive at Fuqua's location at precisely the same time. Tatum slams into Fuqua with his right shoulder as Fuqua stretches out for the ball with his left hand.
The ball, ricocheting wildly, flies into the air. Fuqua lands on the turf, rolls over and looks up.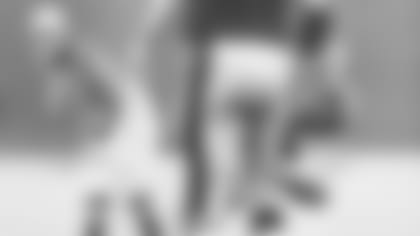 "Jack, when he hit me, he was saying, `Yay!'" Fuqua said. "I see Franco running and I hear a tremendous cheer from the stands. I have no idea Franco has caught the ball above his toe. The most important thing I remember seeing was Jack Tatum's expression change from a smile to a frown. It was seconds, but it seemed like an eternity."
It is right about this moment that Harris can recollect what happened.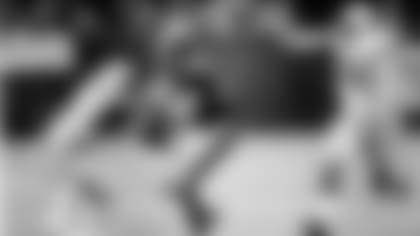 "I remember leaving the backfield and (linebacker) Phil Villapiano was right there with me," Harris said. "The next thing I remember is running down the sidelines. It is a complete blank from when I left the backfield to running down the sideline. It really is weird. I'm trying to reflect on that now as people talk about this and (view) all the film angles and that kind of stuff, but there's just no memory of it. I guess it was just being at the right place at the right time."
Harris is already deep into Raiders territory before defenders start reacting, and all he needs to do to score a touchdown is to stiff-arm cornerback Jimmy Warren at the 10-yard line.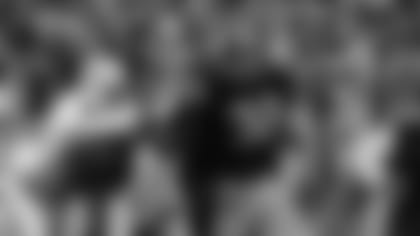 The fans, some of whom start running onto the field, don't believe what they have seen as back judge Adrian Burk signals a touchdown. But, almost immediately, referee Fred Swearingen's officiating crew begins to confer – and confer and confer.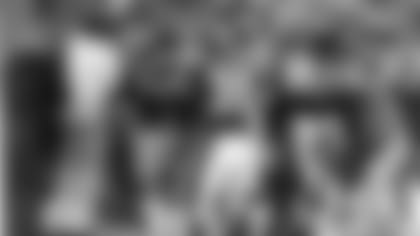 Swearingen then gets on a dugout phone to call NFL supervisor of officials Art McNally in the press box. McNally has seen the replay and is convinced the touchdown should stand, but he doesn't tell Swearingen that.
At the time, an NFL rule barred one offensive player from deflecting a pass to another. During their brief phone conversation, Swearingen tells McNally that two officials saw the ball deflect off opposing players, Fuqua and Tatum, to Harris.
Since that day, Raiders coach John Madden and numerous Raiders players have argued the touchdown shouldn't have counted because Fuqua touched the ball. But McNally has emphasized in multiple interviews over the years that it didn't matter because the rule was clear; as long as Tatum touched the ball, Fuqua could, too.
Finally, after about a 10-minute wait, Swearingen signaled touchdown. And a 40-year batch of Steelers suffering was gone just like that.
The much-viewed NFL Films version of the Immaculate Reception doesn't clearly show how the deflection occurred. But many fans don't realize there is another preserved view of the play made by an NBC-TV camera from the near end zone. That replay, which can be seen on YouTube, appears to show the ball striking an on-charging Tatum and deflecting into the air.
Fuqua, who still gives speeches about the play, long has said he will take the mystery of the Immaculate Reception to his grave. But the mystery already appears solved by the NBC replay and by physics. Carnegie Mellon professor emeritus John Fetkovich performed a study that concluded only the momentum created by Tatum could have caused the ball to deflect as hard and as high as it did; if only Fuqua deflected it, the ricochet would have been minimal and certainly couldn't have reached Harris.
During the NBC broadcast, announcer Curt Gowdy made several references to the ball striking Tatum, never once doubting that happened even after viewing multiple replays.
Later that night, as he prepared his WTAE-TV commentary, Steelers broadcaster Myron Cope received a phone call from a woman named Sharon Levosky, who suggested a nickname for the play thought up by friend Michael Ord at a postgame party. It was The Immaculate Reception.
Cope didn't want to be disrespectful to the Catholic faith and its belief in the Immaculate Conception but, after considering the name for only a few seconds, fell in love with it and used it on the air that night. And the greatest play of all time was made even better by the greatest nickname of all time.
"I can't remember when I first heard it, but I'm thinking I probably read it first," Harris said. "When I did, I remember saying, `That's pretty cool. That's pretty cool.' "
The Steelers didn't win a title in 1972 – they lost to the unbeaten Miami Dolphins 21-17 in the AFC Championship Game a week later at Three Rivers – but a six-time Super Bowl-winning dynasty was built by that season, that day, that deflection, that immaculate and unmatchable moment.
"It became a new era in Steelers football," Harris said. "It seems like everybody has forgotten the first 40 years: `What are you talking about? The Steelers were the worst? Get out of here!'
"But that play signifies that these weren't the same old Steelers any more. The same old Steelers would have found a way to lose that game and we found a way to win. When you look back at it, we became what some people consider to be the best football team ever, though that's always going to be debated. And when you look back to where did it start, it was 1972, and it hasn't ended yet. And that's fantastic."
Over the years, Harris and Fuqua never lost track of the date. Every Dec. 23, one called the other – last year, it was Harris calling Fuqua at 5:55 a.m. – and proclaimed, "Happy Anniversary!"
But today, as the 1972 Steelers gathered to watch the unveiling of a monument marking the exact location of the catch, they delivered the traditional greeting in person.
Happy Anniversary, Immaculate Reception.
THE STEELERS RADIO NETWORK CALL
For the record, this is how Steelers play-by-play announcer Jack Fleming called the Immaculate Reception on WTAE-AM radio and the Steelers radio network: "The Oakland Raiders have taken a 7-6 lead in a tough, tough football game that has featured nothing but staunch defense all afternoon. Hang on to your hats … here come the Steelers out of the huddle. Terry Bradshaw is at the controls ... 22 seconds remaining. And this crowd is standing. And Bradshaw's back and looking again. Bradshaw (is) running out of the pocket, looking for somebody to throw to ... fires it downfield.
"And there's a collision and there ... And it's caught out of the air! The ball is pulled in by Franco Harris! Harris is going for a touchdown for Pittsburgh! Harris is going ... Five seconds left on the clock. Franco Harris pulled in the football. I don't even know where he came from. Fuqua was in a collision. There are people in the end zone. Where did he come from?"
THE NBC CALL
Curt Gowdy's call of the Immaculate Reception on NBC-TV: "Last chance for the Steelers. Bradshaw, trying to get away. And his pass is ... broken up by Tatum. Picked off! Franco Harris has it! And he's over! Franco Harris grabbed the ball, a deflection! Five seconds to go! He grabbed it with five seconds to go and scored!"
Gowdy, after watching a replay: "You talk about Christmas miracles, here's the miracle of all miracles. Watch this one now. Bradshaw is lucky to even get rid of the ball. He shoots it out and Jack Tatum deflects it right into the hands of Harris. And he sets off and the big 230-pound rookie slipped away from Warren and scored."