Gatorade/Steelers 5K Sets Record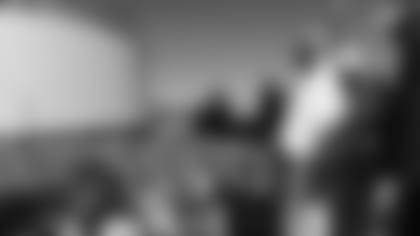 More than 2,400 runners, walkers and kids - a record crowd - enjoyed perfect weather at the 20th Annual Gatorade/Steelers Race, Fitness Walk and Kids' Kickoff Run on Monday, September 1 at Heinz Field.
 
The race, which benefits the Art Rooney Scholarship Fund, was a competitive event sanctioned by USA Track and Field with a 3.1-mile level course on the North Side highlighted by a spectacular finish on the warning track in Heinz Field. 
The winners of this year's event were in the male division for the second year in a row was Josiah Lenenberger of Mercer. The female division was Laura Dick, who has won the race in past years. The winners will be guests of the Steelers when they travel to Cleveland Sept. 14 to take on the Browns.
Also setting a record was Female Master winner Sandra Fischer with a new record time of 19:38. The Male Master winner was Paul Zimmerman, who has won the men's overall competition several times in the past.
 
On hand to help with the race were honorary chair Randy Grossman and other former Steelers players, including John Brown, Jeff Hartings, Tunch Ilkin, Louis Lipps, Gerry Mullins and Edmund Nelson.

The Art Rooney Scholarship is named after the team's founder, Art Rooney, Sr., and provides a scholarship for a deserving student at three high schools -- Oliver, Perry and North Catholic -- located on the North Side where Mr. Rooney resided most of his adult life.
 

Gatorade was the title sponsor of the race. Major sponsors include Giant Eagle, KDKA-TV 2, WDVE-FM, Fox Sports Radio 970, Dean Dairy, NetApp, Sony and UPMC St. Margaret. The corporate team competition was presented by Dick's Sporting Goods.

 
2008 Art Rooney Scholarship Winners

Gretchen Braun, Perry High School, attending Penn State to study Information Science and Technology 
Mary Kate McLaughlin, North Catholic, attending Penn State to study Nutrition
Rayshawn Pritchard, Oliver High School, attending Robert Morris to study Nursing
 
COMPLETE PHOTO ALBUM
 
COMPLETE 2008 RESULTS