As the national anthem played prior to the start of the Steelers' regular season opener at Acrisure Stadium against the San Francisco 49ers Sept. 10, players on both sides of the field stood on their respective sidelines.
One player, however, stood at perfect attention as the song was performed, his chin in the air, back rigidly straight, helmet tucked under his left arm, watching as  jets flew over to signify the kickoff of the 2023 regular season.
For Steelers defensive back Elijah Riley, standing there on the sideline and hearing the anthem on opening day meant just a little bit more. Then again, for Riley, hearing the anthem is always a little different and has a little more meaning.
The West Point graduate knows the history of those who have served and sacrificed before him. He also knows the hard work he put into that moment to be on the opening roster of an NFL team on opening day.
"It was my first opener. It represents something bigger than me," Riley said. "It represents my classmates. The people who have done it before me. The people who are doing it now. Service, and just kind of my journey from where I was to where I am now. That was such a big part of who I have become and I have a much greater appreciation for it now that I represent it every day. It's something I'm very proud of. 
"I've got respect for whatever they do during the national anthem, as long as there's an appreciation for what it means. Coming out of West Point, it's really about the brotherhood. That's my way of showing my respect, of wearing that badge proudly and standing up for something I believe."
The fact Riley is getting this opportunity at all is something special.
Riley had 79 tackles and three interceptions as a senior captain at Army. That gave the defensive back 201 career tackles, including 17.5 for a loss, 6.5 sacks, seven interceptions, three forced fumbles, two fumble recoveries and one blocked field goal – which he returned for a touchdown – in his 44 career games.
Post those numbers at most NCAA Division I schools and you'll surely be coveted by NFL teams in the draft. But it wasn't until May of 2019 that athletes were able defer their service to pursue a career in professional sports.
Even so, Riley still had an uphill battle.
While other potential NFL players could leave college as soon as the football season was completed to begin training for the NFL Scouting Combine and pre-draft workouts, athletes at the service academies have to complete their degree and training.
Role call is at 7 a.m., with breakfast starting at 7:30 a.m. and lasting 20 minutes. Then, it's on to class at 7:50. At lunch time, they again get 20 minutes to eat in the mess hall. If they have afternoon classes, they go to those. Football meetings start at 2:30, with practices running until 6:45 p.m.
"If you're a freshman, you have study hall twice a week, from about 8 until 9:30.," said Army defensive passing game coordinator and cornerbacks coach Daryl Dixon. "If you're an upperclassman and you don't need that extra support, we eat dinner on the fourth floor as a team and if you're fast and quick, no ice tubs and no treatment, you're out of here about 7:30, 8 o'clock. It's a full day."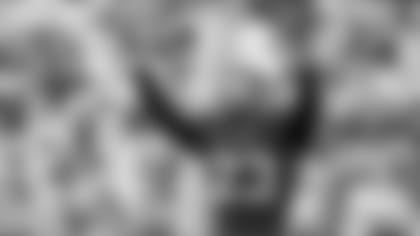 That doesn't include special military obligations such as lectures and projects they have to attend or complete.
"The credit hours they take here, they don't waiver," said Dixon, who played collegiately at Florida. "They have 47 months to finish and get a degree. At Florida, I could drop three classes and sleep until 10 and make it up with a night school class. It's just completely different in terms of atmosphere and mindset. … It's all different types of challenges here. But it's well worth it.
"They have to navigate it."
Cadets also can't leave school to prepare for the draft as soon as the football season is completed, as has become the norm. They stay on campus and finish their degree.
"Managing both and kind of working double time in a lot of ways, you add a little more on your plate and you challenge yourself in different ways," Riley said of completing his classwork and training for the draft at the same time. "All of our guys who have made it out, I'm so glad everybody has gotten the opportunity and are maximizing it, as well. I'm really proud of the guys that are doing it right now."
Offensive lineman Brett Toth had pulled off doing dual duties with the Army and NFL, serving as an on-campus ROTC instructor at local colleges to fulfill his military commitment. But Riley and linebacker Cole Christiansen were the first former Army players to take advantage of the full deferment in 2020 and declare for the NFL Draft.
Both went unselected in the draft, but Christiansen signed with the Chargers as an undrafted rookie free agent, while Riley landed with the Eagles.
Being given the opportunity in the NFL is one thing. Earning that spot is another.
To learn how Riley made the most of his chance, you have to go back to his days growing up in Selden, N.Y., on Long Island, to learn more about his makeup.
In the fall of 2014, Riley was one of a handful of skill-position players used by Newfield High School. The junior averaged 5 tackles per game and led the team with two interceptions on defense, but wasn't used much on offense until midseason that year.
Riley finished his junior season with 25 receptions for 450 yards and four touchdowns and 195 rushing yards on 40 carries, but that didn't tell the true story.
Two weeks before the playoffs began, Riley had a 100-yard rushing game on just 12 carries and also added 100 receiving yards on six receptions. Then, in a 13-12 loss to top-seeded Bellport, Riley had 14 carries for 52 yards and one touchdown while also catching three passes and throwing another.
"We were the lower seed going into those playoffs, but had we won that game, I think we probably go pretty far," said now-Newfield head football coach Nick Adler, who was then offensive coordinator.
"Had we done that, I think he would have gotten more recognition. That was his coming-out party. He took over that game against the No. 1 seed. You could tell he was going to be the best player in our league. Had he gotten the exposure as a junior, I think he might have had a different story."
As it was, the NCAA Division I scholarship offers did not come rolling in as Riley would have liked.
"I had big Power-5 dreams when I was in high school," Riley said. "But Long Island football is not on anyone's radar, really."
By the time Riley's senior season came around, he still had no offers. But that didn't stop him from posting huge numbers.
Riley finished with 1,012 rushing yards and 19 touchdowns on just 89 carries and also led the team in receiving with 26 receptions for 715 yards and 11 scores. Though he failed to record a 100-yard rushing game in the regular season – largely because he had just one game in which he got at least 10 rushing attempts – he carried the Wolverines to wins in three-straight playoff games, going over 100 rushing yards in all three games. That was highlighted by a 210-yard game on just 10 carries against North Babylon High School. He also had three interceptions, leading the Wolverines to a perfect 12-0 finish with Riley being named first-team All-State and the top defensive player in Suffolk County, N.Y.
"We had a pretty good team. We spread the ball around a lot," said Adler. "He scored a touchdown one out of every seven touches. That was his average on the season, which was pretty insane. He was a Wildcat quarterback. He played running back, quarterback, receiver. His base position was wide receiver. We used him different ways in some packages."
Still, the only offer to play Division I football came from Army.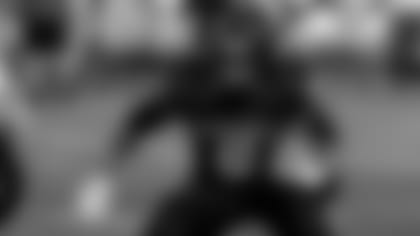 "When I got the West Point offer, I thought this was an opportunity to maximize myself in a multitude of ways, beyond just being a football player, beyond just being a student," Riley said. "I had the opportunity to learn and serve. Taking on that challenge was something I think I was ready for. I use that loosely because I don't think it's something you're ever ready for."
The coaching staff at Newfield knew Riley could handle that kind of thing. They had seen him develop as a leader in his four years in high school.
Yes, Army competes at the NCAA Division I level as an Independent, but so much more than just playing football is required from their athletes.
"I think Elijah knew that going in," Adler said. "His dream of playing Division I football, though – it was still Division I football. He has a lot of character. He's such a good, well-rounded person that if anyone could handle that, it's him."
Riley made an immediate impact for the Black Knights, recording three interceptions as a freshman.
That ability to make an immediate impact and play right away was good for Riley. And it's an opportunity he likely would not have gotten had he gone to a Power 5 school.
"He always had confidence, but I don't think he would have had a chance to build that confidence like he did here," Dixon said. "From Day 1, he stepped in as a freshman and played and started. I don't think he would have had the same opportunities at a Power 5 school, especially the position he played. But you never know. You can't rewrite history at this point. He did some amazing things here, and I'm so proud of him and happy for him."
By the time he was a senior, he was a team captain, being counted on as a leader among a group of men being trained to be leaders.
"Army was a different experience because it's a leadership institution," Riley said. "Any concept of leadership that I had were pushed aside. It was a new learning process for me. It also reinforced a lot of things, the importance of being a leader that cares for the people around you. If you can't communicate, if you can't get to know somebody, what reason is there for them to follow you, other than a title sometimes?
"I think relationship building was probably the biggest thing I learned at West Point. I wasn't formally taught that. It was just something I learned from being around people. If you can communicate and build a relationship with people, you can challenge them and push them in certain ways. My time at the Academy was really cool, especially being able to lead leaders. It taught me a lot."
Including that there was more to life than football.
When Riley arrived on campus, he was a free-spirit who was focused solely on what he would need to do to get to the NFL according to Dixon. The hunger to be an NFL player never changed. But Riley learned to live within the structure West Point demanded.
That structure helped set him up for success.
"One-hundred percent. He's a little bit of a wildcard when you talk about a West Point cadet," Dixon said with a laugh. "He's always going to have his own personal style when everybody is supposed to be cookie cutter. Being here definitely helped him focus on being not only an outstanding young man, but graduating and having bigger and better dreams. If he was at another place? I don't know."
Riley also learned he wasn't going to take no for an answer.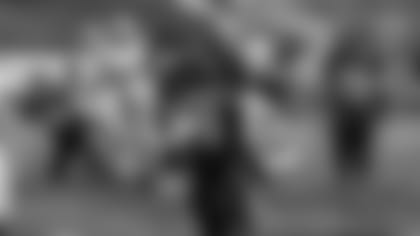 He didn't make the initial roster in Philadelphia as a rookie, but the Eagles signed him to their practice squad to start the 2020 season. He wound up on the active roster for five games that season, including one against the Steelers, but wound up on the practice squad again going into the 2021 season.
Beset by injuries, the Jets signed Riley off Philadelphia's practice squad during the 2021 season and he wound up starting seven games for New York at free safety, recording 45 tackles, one sack and one pass defensed.
The Jets released him in late August before the 2022 season and the Steelers signed him the next day. A week later, Riley was released in final cuts and signed to the practice squad, but he wound up appearing in four games for the Steelers, recording five tackles.
That's why making the Steelers' initial 53-man roster this season was such a big deal. He knew the hurdles he had crossed to make it to that point. He also knew how long he had dreamed of the moment.
Dixon never had a doubt Riley would make it.
"He just always stood up to the challenge," Dixon said. "I had a chance to have a cup of coffee in the NFL and saw the type of player not only that was a superstar, but the type of player who could make a team. I saw him as that guy. Every time we had a chance to go against a Power-5 team or against the best teams we played, he always stood up. He always played well. I knew athletically he had a chance to scrap his way and make a team because he had that want to and the athleticism to play safety and make a team."
Riley isn't only playing, he's been a core special teams player. And when called upon in a 26-22 win over Cleveland in Week 2 because of an injury to All-Pro Minkah Fitzpatrick, it was Riley who came up and made a big third-down sack of quarterback Deshaun Watson on the Browns' final possession that helped seal the win.
"I try to play this game reflecting on my journey, what it took me to get here, working to make the most of every opportunity," Riley said. "Getting into a game in the critical moments of it, I can't waver. It can't get to me."
It has been a journey. And it's a journey that's not nearly completed.
At 25, Riley still has a lot remaining ahead of him. He's playing a young-man's game, and one day, the Army will be waiting for him to finish his commitment there.
"The service is deferred. Our class is the first and we still have guys playing," Riley said. "So that's still (there). We haven't gotten that far. I want to play as long as I can. I love the sport. I love my ability to represent the Academy, as well. I want to keep playing ball."
And those who know him best, who know his journey and what it's taken for him to get to this point can enjoy this part of his life while they can watch – even from afar.
"He makes us all proud, the community, the coaching staff, the town," Adler said. "He just makes us more proud every day, the whole journey."
They'll be able to continue to look up to him even when his playing career is done.
"Elijah was a kid that, when he came in, if you asked him why he came to West Point, it was strictly to play football, nothing else mattered," said Dixon. "His dream and his goal was to play in the NFL. That never waivered. Some guys come in and they say they want to serve their country or they want to play football because it's the highest level they can achieve, but they want to serve. Or, they have family members who served. 
"Elijah? It never waivered. 'I want to play football and I want to play in the NFL.' But during the process of being at West Point, he matured to the sense of knowing and becoming the man he knew he wanted to be. He always had that goal in mind of playing in the NFL. But it became more selfless in his approach to football and his teammates. It wasn't just being one-goal oriented and focusing on that goal. Like all of our players, he'll have success no matter what he does."