By Teresa Varley
Steelers.com 
Two former Steelers are among the 17 finalists for the Pro Football Hall of Fame's Class of 2009.
           
Center Dermontti Dawson and cornerback Rod Woodson were voted as two of the 15 modern-era finalists by a vote of the Hall of Fame's Board of Selectors. The list started at 133 preliminary nominees and was reduced to 25 semifinalists, before the list of finalists was determined.
 
Woodson is on the list in his first year of eligibility and someone who knows a lot about what it takes to be a Hall of Fame cornerback thinks that he should be a first ballot inductee.
           
"Rod Woodson is a shoe-in," said former cornerback Mel Blount, who was inducted into the Hall of Fame in 1989. "In my opinion he was one of the greatest athletes every to come through this Pittsburgh Steelers organization He is a true Hall of Famer. He is a first round ballot. I am excited for him. I love the guy. I loved to watch him play. He was a great competitor and he is a good man. The Hall of Fame is going to be better having Rod Woodson in there."
           
Blount was one of nine elected into the Hall of Fame during his era of the 70s when the team won four Super Bowls.
           
"Rod, in my opinion, he is in the top five athletes ever to play here in Pittsburgh," said Blount. "He was a great player. He was so talented. I am so excited. I will be there to give him a big hug and welcome him into the Hall of Fame because he deserves to be there."
Those who played with Woodson agree, especially his long-time teammate and close friend Carnell Lake.
"Rod was the best player I've ever seen, period," said Lake. "That pretty much sums it up. If you look at this impact on the field, he was responsible for the Steelers having a chance to get in the playoffs when I played there. He was always making an interception and returning it for a touchdown, returning a punt for a touchdown. You name it. He could pretty much do it all. I played with a lot of players, some will go to the Hall of Fame. Rod stands out to me as the very, very best."
           
That is one of the reasons Blount would have loved the opportunity to have had Woodson in the secondary with him.
           
"It would have been awesome," said Blount, who still looks like he could play the game today. "We were awesome as it was, but Rod would have brought an extra level of competitiveness and toughness to our team.
           
"We are happy he was a Steeler. It's unfortunate he didn't finish his career here. He would have broken all of my records. If anybody was going to break my records I thought it would have been Rod and I would have loved to have seen that happen."
 
Dawson was a semi-finalist previously, but this is the first time that he has made the list of 15 finalists.  
"He set the bar for what a center should be and how a center should act on the field and off the field," said former offensive tackle John Jackson, who was a teammate of Dawson's for 10 seasons. "In general it's hard for offensive lineman, especially for a center to get in. But his credentials are definitely above everybody's and he definitely deserves to be in the Hall of Fame.
"He had such durability. Plus, Dermontti loves football. You can tell that just by talking to him. He was a competitive person. He didn't like to lose. He really enjoyed winning."
Jackson isn't alone in his feelings about Dawson as a Hall of Famer.
 
"There is no doubt in my mind that Dermontti should be in the Hall of Fame," said Tunch Ilkin, who played with Dawson for five seasons. "Will he get in this time? It's hard for centers. I don't think the people that pick the Hall of Fame have the same appreciation that I do for great centers. If it was up to me, he would have been in on the first ballot."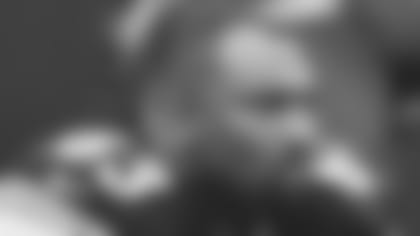 Ilkin is speaking from experience when it comes to his knowledge of great centers. He played with one of the best in the game in Mike Webster and also saw Dwight Stephenson, another Hall of Famer, who played for the Dolphins in the 1980s.
 
"To me, the best was Webbie," said Ilkin of Webster. "Part of that is my own kind of hero worship of Webbie. I was a rookie and he was the guy I looked up to. He was a mentor. He was one of my heroes.
 
"The argument used to be back then in the early 80s who was better, Mike Webster or Dwight Stephenson. Dwight was a great center because he was so athletic. Webbie was a great center because he was so strong and tough and smart.
 
"You put those two guys together and you have Dermontti Dawson."
 
Dawson was drafted by the Steelers in the second round in 1988 from Kentucky. He played his entire 13-year career with the Steelers, taking over for Webster at center in his second season and remaining a steady force at the position throughout his career.
 
"Dermontti didn't have quite the strength Webbie had, but close," said Ilkin. "He had the athleticism of Dwight Stephenson. He could do things athletically that no one other than Dwight could do, but he was bigger and stronger than Dwight."
 
Dawson had a streak of 170 consecutive games played between 1988-99, ranking second all-time in Steelers history. He was an All-Pro selection eight times and was voted to the Pro Bowl an impressive seven times.
 
One of his strengths that allowed him to be so durable was definitely that athleticism.
 
"Dermontti could just crank you," said Ilkin. "He had the ability, the explosive strength and the athleticism to do it, to just knock guys out. He also had that stability to just take on guys. He was strong enough to just absorb a 320-pound nose tackle and not give ground.
 
"He had the athleticism that he could do everything wrong. He could duck his head, he could step wrong, he could almost fall over. He had the athleticism that if he got troubled, he always recovered."
 
The Class of 2009 will be announced on Saturday, Jan. 31 in Tampa.
 
 
 HALL OF FAME NOMINEE BIOS
Dermontti Dawson
Center. . .6-2, 288 . . .Kentucky. . .1988-2000 Pittsburgh Steelers. . .13 playing seasons, 184 games. . .Steelers' second-round draft pick (44th player overall), 1988 NFL Draft . . .Second-team All-SEC at Kentucky. . .Started five of eight games played as a rookie at right guard. . .Missed eight weeks at midseason with knee injury. . .Became starting center in 1989 replacing future Hall of Famer Mike Webster. . .Doubled as team's long snapper, 1988-1993. . . Named Co-AFC Offensive Lineman of the Year (with Richmond Webb) by NFL Players Association, 1993
. . .Selected as NFL Alumni Offensive Lineman of the Year, 1996. . .Played in 170 consecutive games before streak ended in 1999 due to hamstring injury. . .His exceptional speed and strength enabled him to do things not typical of a center. . .Named first-team All-Pro six consecutive years (1993-1998). . . Selected to play in seven consecutive Pro Bowls (1993-99). . .Anchor on offensive line that led Steelers to five AFC Central Division championships and one AFC championship. . .Born June 17, 1965 in Lexington, Kentucky.
 
 
 
Rod Woodson
Cornerback/Safety. . .6-0, 200. . .Purdue. . .1987-1996 Pittsburgh Steelers, 1997 San Francisco 49ers, 1998-2001 Baltimore Ravens, 2002-03 Oakland Raiders. . .17 playing seasons, 238 games with 229 starts. . .Steelers first-round draft pick (10th player overall), 1987 NFL Draft. . .First-team All-America at Purdue. . .First interception of pro career resulted in 45-yard touchdown return. . . From 1991-94 recorded 12 sacks and 19 interceptions, returning three for TDs. . .In 1995 suffered serious knee injury with recovery time projected to be six to 12 months. . . Returned to action in just four months and played in Super Bowl XXX. . .Member of NFL's 75th Anniversary Team and NFL's All-Decade Team of the 1990s. . . NFL Defensive Player of the Year, 1993. . . Intercepted 71 passes in career; third on NFL all time list. . . Is NFL's all-time leader in interception return yardage (1,483). . .Holds NFL record for most interceptions returned for TDs (12). . .Six-time first-team All-Pro choice (1989, 1990, 1992, 1993, 1994, 2001). . .Earned All-Pro honors as cornerback, kick returner, safety. . .Chosen to play in 11 Pro Bowls – seven with Steelers, three with Ravens, and one with Raiders. . .Born March 10, 1965, in Fort Wayne, Indiana.