By Teresa Varley
Steelers.com
Latrobe, Pa. - Even before training camp started head coach Mike Tomlin said he was looking forward to a few of the battles that would take place on the fields at St. Vincent College. One of those battles is at the center spot.
"That will be a hotly contested battle and one that I am excited about watching unfold," said Tomlin.
Sean Mahan, who took over the starting spot last year after Jeff Hartings retired, will battle Justin Hartwig, a veteran free agent signed in the offseason, for the job.
"We just know that there is gong to be a battle. That's all I can say," said Mahan."It's part of the game. It's something you have to get used to. Justin and I are friends and it isn't going to go anywhere past the field. But it's a competitive business and that's what makes everybody better."
Having a full season of with the Steelers under his belt, Mahan definitely feels like there he does have somewhat of an advantage as the competition gets rolling.
"I have gotten to know the team better, have a year in the system, "said Mahan. "I feel comfortable this year. I feel good. I am excited to get the season rolling."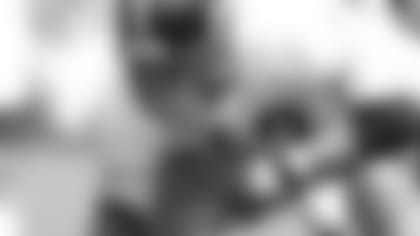 Hartwig signed with the Steelers this offseason after spending the last two years with the Carolina Panthers, where he started 16 games at center. He played for Tennessee from 2003-05, starting 47 games for the Titans.
"I am excited about the opportunity to be out here playing football," said Hartwig. "I am going to do my best and hopefully I am on the field. That will play out over the course of training camp."
Like many positions Tomlin said that a starting job is far from decided and even if he does have someone written down, it is only in pencil.
"I was told I am going to get an opportunity here and that's how I am looking at it," said Hartwig. "I wasn't made any promises. The Steelers organization was one I felt comfortable with. I liked what Coach Tomlin had to say. He said I had the opportunity to come in here and compete. That's all I really needed."
There is one guy, though, that is definitely out of the mix at center. Jeff Hartings was at camp this week, but only as a spectator, watching practice with his two young sons.
He was watching the offensive line, but wasn't focusing in on the battle for the position he played just two years ago before his retirement. He just knew one thing - it wouldn't be him out there playing this year.

"If I could I would still be playing," said Hartings. "I couldn't – they would both beat me out."