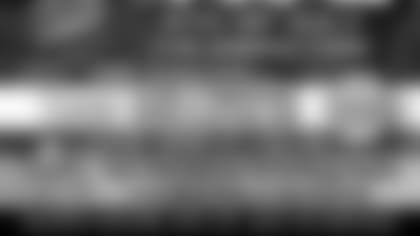 Heinz Field Hosts Fourth of July Celebration
PITTSBURGH ― Pittsburgh area residents can celebrate Independence Day at Heinz Field during the Coors Light Heinz Field Fourth of July Celebration on the North Shore, Friday, July 4. Stadium gates open at 2 p.m. and admission is free to all activities.
Activities will begin at 10 a.m. with the Edible Allegheny "Waves of Grains" Farmers Market on Art Rooney Avenue. The Great Lawn will feature live entertainment beginning at 1 p.m. and will culminate at 9:30 p.m. with the Equitable Resources Foundation Laser and Fireworks Spectacular. The ramps at Heinz Field will be open at that time to provide the best view of the fireworks.
Performing on the Heinz Field main stage beginning at 2 p.m. will be local entertainers including Vanessa Campagna, The Chris Higbee Project (formerly of the Povertyneck Hillbillies), three-time Billboard Award winners The Stickers and Soul Asylum.
Heinz Field will feature a variety of activities in addition to live concerts, including an interactive military zone on Art Rooney Avenue, WDVE and Froggy radio live on site, the Steelers Experience in the South Plaza of Heinz Field, and various interactive displays from the Army, Tums, Cricket and others. Concession stands will be open throughout the day for fans to purchase food and beverages.
Sponsors for the 4th of July Celebration include Coors Light, WDVE, Froggy Radio, KDKA-TV, U.S. Army, Tums, Pennsylvania Lottery, Big Machine Records, Ticketmaster, Cricket and the Pittsburgh Regatta.
Following is a list of activities and entertainment that fans will enjoy during the Heinz Field 4th of July Celebration:
1:00pm to 7:30pm – Performances throughout the day on the Great Lawn Stage
8:00pm to 9:25pm – "Pearl Vision of Glory" with the US Army National Field Band and
9:30pm – Equitable Resources Foundation Laser and Fireworks Spectacular
Heinz Field Main Stage Schedule:
2:00pm - Vanessa Campagna
3:00pm - The Chris Higbee Project
7:45pm – Formula One ChampBoat Winner Presentation
Regatta & River Activities:
1pm, 3pm, 5pm & 7:30pm – Regatta "Red, White & Zoom" Water Activities
2:30pm, 3:30pm, 4pm, 4:30pm – Formula One ChampBoat Race Time Trials
6:00pm– Formula One ChampBoat Race Finals