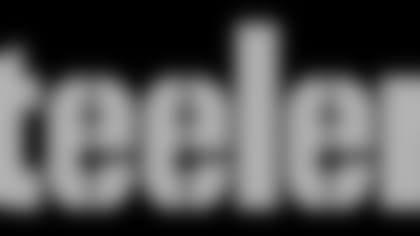 Player Appearance Request Guidelines
The Pittsburgh Steelers players are committed to supporting the Greater Pittsburgh community and make numerous community appearances throughout the year. The following procedures and guidelines are designed to help with your player appearance request.
Due to the overwhelming number of appearance requests we receive, and the busy practice schedules of the team, we cannot fulfill every player appearance request.
All player appearance requests should be made in writing on your organization's letterhead at least 6 weeks prior to the event date. No telephone, fax or email requests will be accepted.
Please include the following information with your request:
·         Organization name, full mailing address and telephone number
·         Contact person's name
·         Contact person and contact telephone number
·         Day, date, time, length and location of event
·         Player, coach or staff member requested for event
·         Specific role of  player or staff member - normally player appearances center on educational and outreach programs such as reading to children, recreational activies and other such activities.
·         Estimated attendance and type of audience (i.e. kids, adults)
·         Directions and drive time
Please mail your written appearance request to:
Pittsburgh Steelers Community Relations
3400 South Water Street
Pittsburgh, PA 15203
Important Facts to Consider:
Tuesday is the only day the players have off during the season.
It is highly recommended that your event NOT center around an appearance by a player or staff member, but rather that an appearance should be approached as a complementary element to your event.
Player appearances typically last one hour in length.
We can accommodate no more than one request per organization per calendar year.
The Pittsburgh Steelers will notify organizations of whether their player appearance requests can be accommodated.
Steely McBeam Mascot Appearances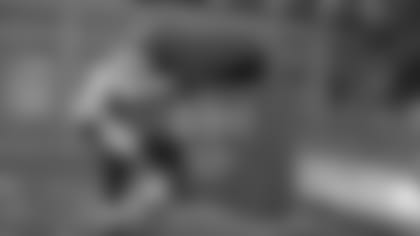 attend your event, please mail a written request to:
Steely McBeam Appearances
100 Art Rooney Avenue
PittsburghPA15212 ,
All requests must be received at least 30 days prior to the event.
All written requests must include the following information:
·Detailed information about the organization.
·Specific details about the event.
·The time (including length of event), date and location of the event.
·Day and evening phone numbers where you can be reached. *· *Driving directions from Heinz Field. *· *Must provide e-mail address for individual or company making the request.
Requests should be written on the charity's official letterhead.
After your request has been submitted, the Mascot Coordinator will respond with Steely McBeam's availability and further information.
Pittsburgh Steelers Promotional Appearances
All business and promotional experiences require a fee, which is determined by the player and his agent. The Steelers do not coordinate promotional appearances. Any for-profit organizations seeking a player appearance should contact the player's agent or business manager.