BALTIMORE RAVENS
Keeping four of their own players – Jacoby Jones, Eugene Monroe, Dennis Pitta, and Daryl Smith – was important to this Ravens' offseason, and the team's big move was to sign veteran Steve Smith to bolster the corps of wide receivers. Smith, who will be 35 on May 12, played all of his previous 12 NFL seasons in Carolina, where he caught 836 passes for 12,197 yards (14.6 average) and 67 touchdowns. Smith posted seven 1,000-yard seasons for the Panthers … What the Ravens have lost so far are four players – Corey Graham, James Ihedigbo, Arthur Jones, and Jameel McClain – who were significant parts of their defense last season. Graham, a situational CB, had 12 passes defensed and four interceptions; Ihedigbo, who will be 28 in June, started all 16 games at safety; Jones started 19 games over the previous two seasons; and McClain was a full-time starter for the team since 2010.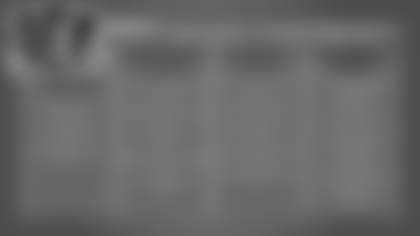 CINCINNATI BENGALS
Never a big player in free agency in terms of signing other teams' players, the Bengals this year did add two players to their secondary, and a veteran quarterback in Jason Campbell. Safety Danieal Manning, 32 in August, has started 91 games over an eight-year career in both Chicago and Houston, and he posted 11 interceptions and 39 passes defensed over that span. R.J. Stanford is a four-year veteran with no NFL starts, and he has one interception and one pass defensed in 41 career games … The Bengals took some hits to their depth chart when OT Anthony Collins (seven starts in 2013), DE Michael Johnson (45 starts and 26.5 sacks in five seasons), and WR Andrew Hawkins (86 catches for 995 yards and four touchdowns in three seasons) all signed with other teams.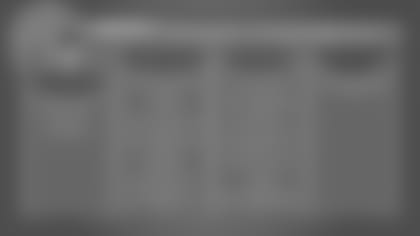 CLEVELAND BROWNS
One of the typical results of a coaching change is that some roster turnover accompanies it. The Browns are in that situation again with the hiring of Mike Pettine one season after the hiring of Rob Chudzinski, and the roster turnover has been at safety, linebacker and running back. Gone is safety T.J. Ward, who will be 28 in December, and he will be replaced there by Donte Whitner, who will be 29 in July. At linebacker, D'Qwell Jackson is out and Karlos Dansby is in; and at running back, Ben Tate was signed to replace Willis McGahee, who is still on the market as an unrestricted free agent … The Browns also added WR Andrew Hawkins, a move that took a contributing performer from a division rival … Finally, the Browns are telling the NFL without saying a word that they will be in the market for a quarterback in the upcoming draft, because the team cut both Jason Campbell and Brandon Weeden. That leaves Brian Hoyer to compete with the draft choice for the starting job in 2014.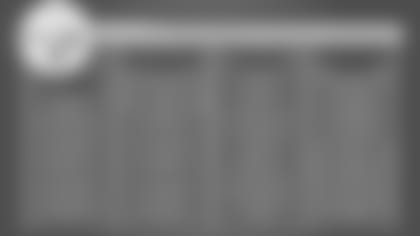 PITTSBURGH STEELERS
Not usually a player during free agency, the Steelers have been rather active this offseason, quite possibly a reaction to back-to-back 8-8 seasons. The team added one starter – free safety Mike Mitchell – plus four situational/depth guys – RB LeGarrette Blount, OLB Arthur Moats, WR Lance Moore, and NT Cam Thomas. The team also took flyers on CB Brice McCain and WR Darrius Heyward-Bey … The Steelers kept OLB Jason Worilds and retained their depth along the offensive line by re-signing Cody Wallace and Guy Whimper … If there was anything resembling a surprise, it was that WR Jerricho Cotchery left, but he got more money from the Carolina Panthers to leave than he could have gotten from the Steelers to stay.