By Teresa Varley
Steelers.com
Steelers players were on hand at the Pittsburgh Zone 5 Police Station on Tuesday to donate Tom-Tom GPS units for use in all of the zones' police vehicles.
Wide receiver Hines Ward, linebackers James Farrior, Keyaron Fox and Andre Frazier, guard Ramon Foster, safety Ryan Clark and quarterbacks Charlie Batch and Dennis Dixon presented the units to Pittsburgh Police Chief Nate Harper.
The City of Pittsburgh Bureau of Police suffered a tragic loss this year when Officers Eric Kelly, Paul Sciullo, II and Stephen Mayhle were killed in April. All three officers were from Zone 5.
The donation stemmed from a softball game Ward hosted over the summer for the Pittsburgh Fallen Heroes Fund, as well as donations from Steelers players and Best Buy.    "It's a great honor to give back," said Ward. "If we can help out other family members to speed up the response, get in a situation where it saves lives, we as people feel good about that.  
 
"The city of Pittsburgh has given us so much. This is a small token of our appreciation and thanks, especially to all of the officers in Pittsburgh, especially Zone 5 considering what they went through."
The addition of the GPS units will help officers arrive on scene faster, knowing exactly where to head to in some areas where they might not know all of the street names.

"On behalf of the Pittsburgh Police Bureau I would like to thank Hines Ward and the rest of the Steelers for making this gift possible and giving it to Zone 5," said Chief Harper. "This is a tool that will help ensure that the officers can respond quicker to a scene. These will go in all of the Zone 5 cars. It's a beginning."

After the presentation the players signed autographs for the officers and family members.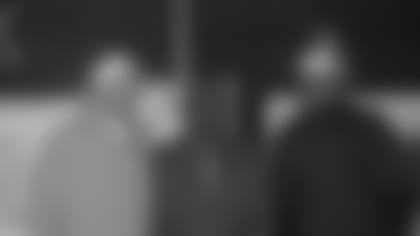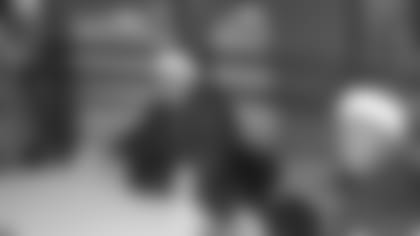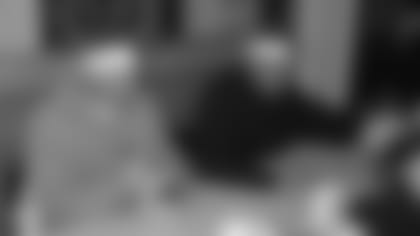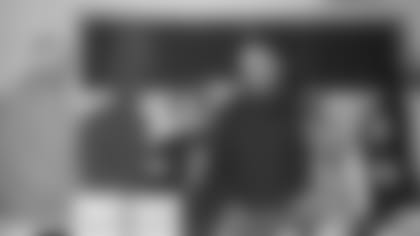 Photos by Michele Rosenthal