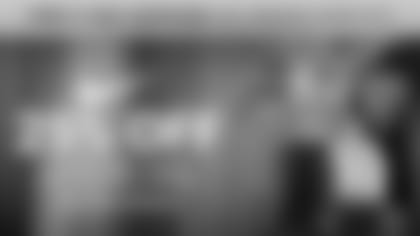 ](https://shop.steelers.com/25-off-nike-apparel?utmmedium=referral&utmsource=steelers.com&utmcampaign=25+off+nike&utmcontent=collection)
This season, Nike is unveiling their new Steelers DNA badge, a highlighted feature on many new items. The Nike design team also tailored specific items for the Pittsburgh Steelers by showcasing the Steel City name on a selective assortment of apparel. For men, Nike engineered a variety of t-shirts, tanks, long sleeve shirts, polos, and shorts to make sure you're prepared for the 2017 season. Don't worry ladies, Nike also wanted to make sure the dedicated female members of Steeler nation were also prepared with the latest Nike apparel. Nike released a collection of t-shirts, tanks, shorts, and tights designed to keep you representing the Pittsburgh Steelers no matter the occasion. For the younger members of Steeler nation, Nike created a collective assortment of kid's apparel for Steelers fans of all ages, even creating gear for dad and son to match! This Nike sale is just what your family's wardrobe ordered.
Check out the official Steelers Sideline Apparel you'll see on Heinz Field all season long. Match the coaches and players in a variety of styles- including short sleeve and long sleeve shirts as well as shorts and polos! Complete your sideline style with all of the Steelers Sideline Apparel that will hit the field in the 2017 season.
The 2017 season is fast approaching! Be prepared with the latest Nike Steelers gear and take advantage of this limited time sale—plus, free 2 day shipping with $75 purchase for a limited time!