The NFL Draft - it's the league's biggest offseason event and it all kicks off this week.
Fans can watch the 2021 NFL Draft live from Cleveland in its entirety on NFL Network – starting at 8 p.m. on Thursday night all the way through the final pick on Saturday evening. Friday coverage kicks off at 7 p.m., while Saturday's broadcast is set to begin noon.
From the time the draft begins until it comes to an end, the Steelers digital and social platforms will be packed full of coverage, including Steelers.com, the Steelers Mobile App, our social platforms and Steelers Nation Radio.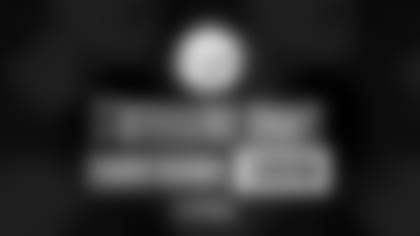 Live Video Programming
Steelers Draft Countdown Show, Presented by UPMC
Thursday, April 29
Streaming live 7-8 p.m.
Available on Steelers.com, Steelers Mobile App, Twitter, Facebook and YouTube
The Steelers official live draft show hosted by Missi Matthews
Special guests include Steelers President Art Rooney II, defensive linemen Cameron Heyward and Tyson Alualu, comedians/actor Billy Gardell, WDVE on-air host and comedian Bill Crawford, former NFL punter and Pittsburgh's own Pat McAfee and former Steelers Casey Hampton and Lamar Woodley and Rod Woodson.
Steelers Live, Draft Edition
Friday, April 30
Streaming Live 6:30-7 p.m.
Available on Steelers.com, Steelers Mobile App, Twitter, Facebook and YouTube
Hosted by Missi Matthews
Updates from Day One
The Triple Take team of Mike Prisuta, Dale Lolley and Matt Williamson break down who's left on the draft board
Reports from the NFL Draft in Cleveland
In addition, you can watch all Steelers draft press conferences live or On-Demand on Steelers.com, the Steelers Mobile app, Twitter, Facebook and YouTube. Hear from Steelers executives, coaches and the draft picks themselves.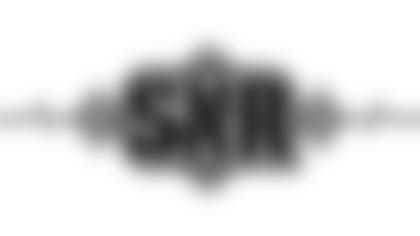 Steelers Nation Radio features over 20 hours of live programming before, during and after the 2021 NFL Draft. Beginning on Wednesday, April 28 through Monday, May 3, SNR features wall-to-wall coverage.
Don't miss a draft wrap up special on KDKA-TV in the Pittsburgh market, featuring Rich Walsh, Matt Williamson and more.
Steelers Draft 2021, Presented by UPMC
Saturday, May 1
7:30-8 p.m.
Airing locally on KDKA, archived on Steelers YouTube channel
Other ways to follow #SteelersDraft
Steelers.com – Steelers Draft Central is the official online home of the Steelers Draft. It provides a one-stop page for everything draft, including all live and On-Demand video & audio, photos & editorial.
The Steelers Official Mobile App – download the Steelers Mobile App to your phone prior to the draft and get all draft coverage on your phone. Don't forget to create a fan profile to participate in the Steelers Draft Challenge to win great prizes. You can also have your news sent directly to you by turning on push notifications. Visit the 'Settings' page under 'More' in the main navigation.
Steelers Social Media Platforms - @Steelers & @SteelersUnite – will feature live and exclusive content throughout the draft. Use hashtag #SteelersDraft and get recognized!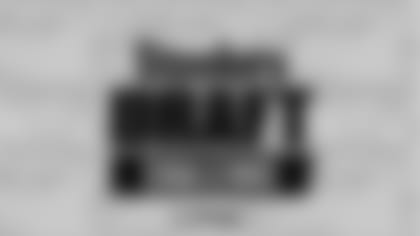 Fans will also be able to get involved via the Steelers Draft Challenge, Presented by UPMC. Starting Wednesday, April 28, make predictions and answer trivia questions to win prizes on all three days of the draft, with the grand prize a trip to the 2022 NFL Draft in Las Vegas. Fans can enter to win through the Steelers Mobile App. Download the app in App Store or Google Play. Full details on the Steelers Draft Challenge.
Aquellos que prefieran seguir el Draft de la NFL en español pueden hacerlo a través de las plataformas oficiales del equipo en español. La cobertura incluirá noticias, editoriales, gráficos, así como informes de video en vivo y más con miembros del equipo de Steelers En Español.