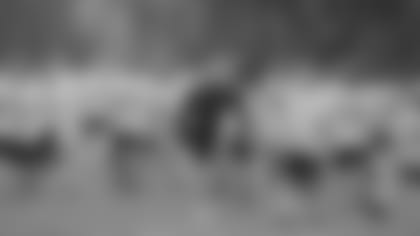 2008 Steelers Men's Fantasy Football Camp  Presented by Rolling RockFriday, May 30 - Sunday, June 1
Attention Steelers Fans!  If you ever wanted to fulfill your dream of experiencing Steelers Training Camp for a weekend, this is your chance!  Registration is now open for the sixth annual Steelers Men's Fantasy Camp presented by Rolling Rock!  The Pittsburgh Steelers invite you to join us as at Steelers Training Camp at Saint Vincent College in Latrobe from Friday May 30 - Sunday June 1, 2008.  Included in this dream weekend is a tour of Heinz Field in Pittsburgh on Friday afternoon at either 12:00 or 2:00 pm.  Registration will begin at 5:00 pm at Saint Vincent College in Latrobe, PA.  We will have Steelers Alumni Dermontti Dawson, Keith Willis, Mike Logan, Louis Lipps, Matt Bahr and others conducting two on field practices on Saturday with a Saturday evening banquet featuring Pittsburgh Steelers Legend Rocky Bleier as our special guest speaker.   Steelers Alumni Tunch Ilkin and Craig Wolfley will be present all weekend as your hosts. We will have a Skills Competition on Sunday along with many prize giveaways including tickets to 2008 Steelers home games!  Dinner and the awards ceremony will conclude by 1:30 pm on Sunday.  Your cost for this all inclusive weekend is $549 per person! TO REGISTER:  Please fill out BOTH the 2008 MFC Entry Form and the 2008 Tryout Physical Form below and mail along with a check for $549 made payable to the Pittsburgh Steelers to the following address:Men's Fantasy Camp
Pittsburgh Steelers
100 Art Rooney Avenue
Pittsburgh, PA 15212 If you have any additional questions, you can contact us at 412-697-7713. Thank you and we hope to see you in Latrobe!
Pittsburgh Steelers
Marketing Department
Please print out and complete the Entry Form as well as download the**Physical Form **and return them both with your payment. All information must be completed entirely. Again, that is two forms that you must return with your payment.