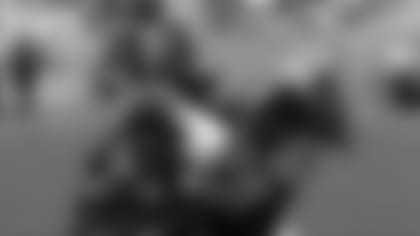 Running Back Willie Parker and Safety Troy Polamalu Nominated for NFL Weekly Honors**
Running back Willie Parker is nominated for the FedEx Ground Player of the Week. 
Parker posted his second consecutive 100-yard game in a hard-fought 10-6 Steelers road win over the Cleveland Browns. Parker rushed for 105 yards on 28 carries.
Safety Troy Polamalu is nominated for the Defensive Player of the Week.
Polamalu recorded his second interception of the season, defended two passes and made one tackle for a loss to help the Steelers defeat the Cleveland Browns 10-6. Polamalu's interception prevented a Cleveland touchdown on the final play of the first half to keep the game scoreless after 30 minutes.