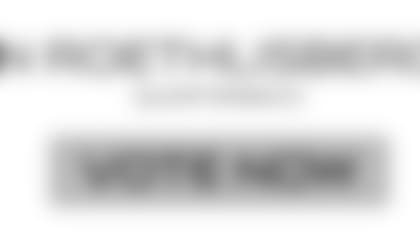 ](http://www.steelers.com/fan-zone/official-2015-pro-bowl.html)
Pro Bowl Prospect: Ben RoethlisbergerQuarterback6-5, 24111th SeasonMiami (Ohio)Stats: 282 for 413, 3,270 yards, 24 touchdowns, 6 interceptions, 105.3 QB ratingRoethlisberger opened the season setting a Steelers' record for most passing yards in a Week One game with 365 yards and a 100,7 passer rating en route to a 30-27 win over the Cleveland Browns.
He also set team records in a win over Indianapolis when he threw 40 passes for 522 yards and six touchdowns.
And it got better. Two games, 12 touchdown passes. Doesn't happen often, as a matter of fact it never happened in the NFL until this year. Ben Roethlisberger threw for six touchdown passes against the Indianapolis Colts and followed it up a week later with six touchdown passes against the Baltimore Ravens for a new NFL record.
He ranked third among quarterbacks in the NFL in yardage with 3,270 yards prior to the Week 12 games and was ranked fourth in passer rating in the league.
Despite it all, he is only sixth in fan voting for the Pro Bowl, behind vote leaders Peyton Manning and Andrew Luck, as well as Aaron Rodgers, Tom Brady and Philip Rivers.  
Coach Mike Tomlin on Ben Roethlisberger's two game streak with 12 touchdowns: "What he is doing right now is Ben-like. We get used to seeing it. We appreciate it. We don't take it for granted. It's been really good. But it's not unlike him. He is capable of heating up and going for these stretches and being a significant reason why we are successful, not only offensively but as a football team."
The top photos of QB Ben Roethlisberger throughout 2014 season.