The Steelers will host an AFC Divisional round game at Heinz Field on Sunday, January 14, but the excitement on Pittsburgh's North Shore will begin the day before.
The team will host a "Steelers Playoff Pep Rally" on Saturday, January 13 at Stage AE.
Admission to the event is free for all Steelers fans. All the fun kicks off at 6 p.m. Steelers alumni and celebrity guests will appear throughout the evening. Guests scheduled to appear include Santonio Holmes, Willie Parker, Rocky Bleier, Alan Faneca, Franco Harris and Carey Davis.
The Steeline Drumline will also perform and drink specials will be available throughout the evening.
Various photo opportunities celebrating the 2017 season will be available to all fans.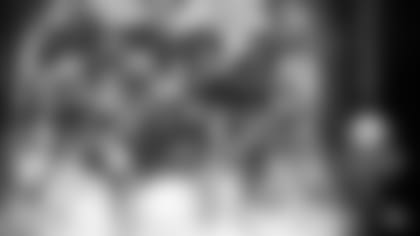 The first 1,000 fans through the door at the event will receive a special Fathead giveaway featuring 6 current Steelers players.
Event details
What: Steelers Playoff Pep Rally
Where: Stage AE - 400 N Shore Dr, Pittsburgh, PA 15212
When: Saturday, January 13 at 6 p.m.