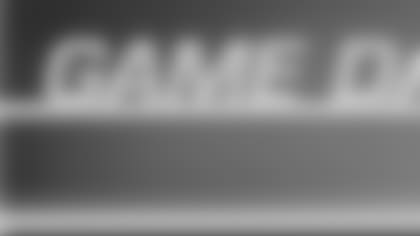 *STEELERS at REDSKINS MONDAY, NOVEMBER 3, 2008 KICKOFF -- 8:30 P.M. *
Steelers (5-2) at Redskins (6-2)

Date: Monday, Nov. 3, 2008
Kickoff: 8:30 p.m. (ET)
Site: FedEx Field (91,704) • Landover, Md.
Playing Surface: Natural Grass
TV Coverage: ESPN
Announcers: Mike Tirico (play-by-play). Ron Jaworski (color analyst), Tony Kornheiser (color analyst)
Local Radio: Steelers Radio Network WDVE-FM (102.5)/WBGG-AM (970)
Announcers: Bill Hillgrove (play-by-play), Tunch Ilkin (color analyst), Craig Wolfley (sideline)

*Pittsburgh Steelers Head Coach Mike Tomlin
Overall Regular-season Record: 15-8 (.652)/second season
Regular-season Record at Pittsburgh: 15-8 (.652)/second season
Playoff Record/Years: 0-1/one year
* Washington Redskins Head Coach Jim Zorn
Overall Regular-season Record: 6-2 (.750)/first season
Regular-season Record at Washington: 6-2 (.750)/first season
Playoff Record/Years: n/a
Series History: Series began in 1933
*Overall: Washington leads 43-31-4
At Pittsburgh: Washington leads 22-19-1
At Washington: Washington leads 21-12-3
Neutral Sites: n/a
Last Regular-Season Meeting: Nov. 28, 2004 (in Pittsburgh)
Pittsburgh 16, Washington 7
Postseason Series: n/a
*(postseason record included in overall series record)
Pittsburgh owns a 31-43-4 all-time record against the Washington Redskins, including a 12-21-3 record in Washington and a 19-22-1 mark at home...this game will mark the first time these two teams have played a regular-season game in Washington since 1988...Pittsburgh has won the last three versus the Redskins...the Steelers defeated the Redskins 16-7 on Nov. 28, 2004 behind threeK Jeff Reed *field goals and a four-yard TD run by RB Jerome Bettis...Washington was the Steelers' opponent on Dec. 16, 2000, for the final game at Three Rivers Stadium, a 24-3 Steelers' victory...Washington's last victory in Pittsburgh was on Nov. 17, 1991 (41-14) whenChuck Noll *was coaching the Steelers and Joe Gibbs was in his first stint with Washington...the Redskins won the previous meeting between these two teams in Washington on Sept. 11, 1988 (30-29)...overall, the Steelers have lost four straight games in Washington, with their last victory coming Dec. 6, 1964 (14-7).

**Steelers-Redskins Connections
*Steelers-Redskins Connections: Several Steelers have ties to the Redskins and the Washington D.C. area. Steelers with ties to the Redskins include S Ryan Clark, who played two seasons for the Redskins. Defensive backs coach Ray Hortoncoached defensive backs for the Redskins from 1994- 96 in his first coaching job. Running backs coach Kirby Wilson also coached for Washington as its running backs coach in 2000. QB Byron Leftwichgrew up in Washington, D.C.
Redskins with ties to Pittsburgh include WR Antwaan Randle El, who was the Steelers' second-round draft pick in the 2002 NFL Draft. He played with the team from 2002-05 and tossed the game-clinching touchdown pass to WR Hines Ward in Super Bowl XL. LB H.B. Bladesplayed collegiately at Pitt while DE Jason Tayloris from Pittsburgh and played at Woodland Hills High. K Shaun Suishamwas originally signed by the Steelers as an undrafted rookie free agent in 2005 before being released during training camp that same year. OG Justin Geisingeris from Pittsburgh and went to Mount Lebanon High. Redskins assistant head coach/offense Joe Bugeland special teams coach Danny Smithwere both born in Pittsburgh. Offensive coordinator Sherman Smithwas born in Youngstown, Ohio.


What To Look For
* PITTSBURGH TEAM NOTES
* **
• The Steelers look to improve to 32-43-4 all-time against the Redskins.
• The Steelers look for their first win over an NFC opponent this year.
• The Steelers look to improve to 4-1 on the road this year.
• The Steelers look for their fourth straight win over the Redskins in the series history and their first win on the road against Washington since a 14-7 victory in 1964.
• The Steelers look for their fourth straight win on Monday Night Football.
• The Steelers need six victories to become the first AFC team to reach 550 total victories. Pittsburgh's all-time record is 544-518-21.

PITTSBURGH INDIVIDUAL NOTES
* QB Ben Roethlisberger*
• Needs 304 yards passing to move past Kordell Stewart (13,328 yards) into second place on the team's all-time passing yardage list. Roethlisberger currently has 13,025 passing yards.
• Needs six touchdown passes to become just the second quarterback in team history to throw 100 career touchdown passes (Terry Bradshaw - 212). Roethlisberger currently has 94 career touchdown passes.
• Needs one 300-yard passing game to move into sole possession for second place on the team's all-time list behind only Tommy Maddox. Roethlisberger currently has four and is tied with Neil O'Donnell.

WR Hines Ward
•Needs one 100-yard receiving game to move into sole possession of second place on the team's all-time receiving list. He currently has 16, which is tied with Louis Lipps (1984-91).
•Needs 431 yards from scrimmage to reach 10,000 total yards for his career. He currently has 9,539 total yards from scrimmage (9,143 receiving, 426 rushing).
*
*RB Willie Parker
• *Needs 79 total yards from scrimmage to move into 10th place on the team's all-time list. Parker currently has 5,081 total yards from scrimmage.
*• *Needs one rushing touchdown to move into a tie for eighth place for rushing touchdowns on the team's all-time list with Rocky Bleier. Parker currently has 22 rushing touchdowns.
*• *Needs 15 rushing attempts to move into fourth place on the team's career list ahead of John Henry Johnson (1,025). Parker currently has 1,011 career rushing attempts.
* *
*TE Heath Miller
• *Needs three touchdown receptions to pass Bennie Cunningham (20) for third on team's all-time touchdowns list for a tight end. Miller currently has 18 receiving touchdowns.
* *
*K Jeff Reed
• Needs two field goals to move past Roy Gerela (146) into second place on the team's all-time field goals made list. Reed currently has 145 career field goals.
* 
*DE Aaron Smith
*• *Needs 1.5 sacks to move past Ernie Holmes (40) into eighth place on the team's all-time sacks list. Smith currently has 38.5 career sacks.