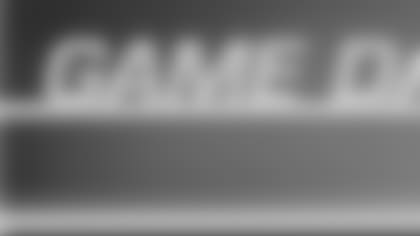 ](http://www.steelers.com/adPromo/clickThrough/processClick.io?adPromoID=95922)
*STEELERS at REDSKINS SATURDAY, AUGUST 22, 2009 KICKOFF IS AT 7:30 P.M. FEDEX FIELD *
Lineup Changes:
Quarterback Ben Roethlisberger will not play and Charlie Batch will get the start.
Left guard Chris Kemoeatu will not play (ribs) and Doug Legursky will get the start.
Rookie running back Frank Summers (hamstring) also will not play.
Steelers (1-0) vs. Redskins (0-1)
*
*Pittsburgh Steelers (1-0) at Washington Redskins (0-1)
Date: Saturday, Aug. 22, 2009
Kickoff: 7:30 p.m., ET
Site: FedEx Field (91,704) • Landover, Md.
Playing Surface: Natural Grass
TV Coverage: KDKA-TV (locally, Channel 2)
Announcers: Bob Pompeani (play-by-play) Edmund Nelson (color analyst) Jeff Verszyla (sideline)
Local Radio: Steelers Radio Network WDVE-FM (102.5)/WBGG-AM (970)
Announcers: Bill Hillgrove (play-by-play) Tunch Ilkin (color analyst) Craig Wolfley (sideline)
Spanish Radio: Grupo Radio Acir (Mexico City) 88.9 FM

**A Look at the Coaches

*Pittsburgh Steelers Head Coach Mike Tomlin
Overall Regular-season Record: 22-10 (.688)/second season
Regular-season Record at Pittsburgh: 22-10 (.688)/second season
Playoff Record/Years: 3-1/two years

Washington Redskins Head Coach Jim Zorn
Overall Regular-season Record: 8-8 (.500)/second season
Regular-season Record at Washington: 8-8 (.500)/second season
Playoff Record/Years: n/a
* Series History

*Series History: Series began in 1933
Overall: Washington leads 43-32-4
At Pittsburgh: Washington leads 22-19-1
At Washington: Washington leads 21-13-3
Neutral Sites: n/a
Last Regular-Season Meeting: Nov. 3, 2008 (in Washington) Pittsburgh 23, Washington 6
Postseason Series: n/a
Preseason Series: Washington leads 12-5-1
*(preseason record not included in overall series record)
Pittsburgh is 5-12-1 all-time in the preseason versus the Washington Redskins, including a 4-7 record in
Washington...Pittsburgh won the most recent preseason matchup between the two teams, 12-10, at FedEx Field during the 2007 preseason...the past four preseason games in this series have been played in Washington, with the Redskins winning three of the four...these two teams met on Nov. 3 of last year in Washington on Monday Night Football, with the Steelers defeating the Redskins, 23-6, on Monday night football behind rushing touchdowns byQB Ben Roethlisberger *andRB Willie Parker, and a five-yard touchdown reception byWR SantonioHolmes...while the Steelers have made several preseason appearances in Washington the past several summers, their defeat of the Redskins last November was only their second trip to the nation's capital since the NFL merger in 1970...since the merger, seven of the previous nine regular-season games between these two teams have occurred in Pittsburgh.
**
*Steelers-Redskins Connections
*Steelers-Redskins Connections: Several Steelers have ties to the Redskins and the Washington D.C. area. Steelers with ties to the Redskins include S Ryan Clark, who played two seasons for the Redskins. Defensive backs coach Ray Hortoncoached defensive backs for the Redskins from 1994- 96 in his first coaching job. Running backs coach Kirby Wilson also coached for Washington as its running backs coach in 2000. RB Isaac Redmanis the all-time leading rusher at Bowie State (Md.).

Redskins with ties to Pittsburgh include WR Antwaan Randle El, who was the Steelers' second-round draft pick in the 2002NFL Draft. He played with the team from 2002-05 and tossed thegame-clinching touchdown pass to WR Hines Ward in SuperBowl XL. LB H.B. Bladesplayed collegiately at Pitt. K Shaun Suishamwas originally signed by the Steelers as anundrafted rookie free agent in 2005 before being released duringtraining camp that same year. Redskins offensive line coach Joe Bugeland special teamscoach Danny Smithwere both born in Pittsburgh. Offensivecoordinator Sherman Smithwas born in Youngstown, Ohio.