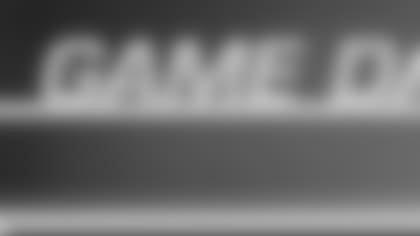 ](http://www.steelers.com/adPromo/clickThrough/processClick.io?adPromoID=95922)
 STEELERS at LIONS SUNDAY, OCTOBER 11, 2009 KICKOFF 1:00 P.M. FORD FIELD
Steelers (2-2) vs. Lions (1-3)
*
*Pittsburgh Steelers (2-2) at Detroit Lions (1-3)
Date: Sunday, Oct. 11, 2009
Kickoff: 1 p.m., ET
Site: Ford Field (64,500) • Detroit, Mich.
Playing Surface: FieldTurf
TV Coverage: CBS (locally KDKA-TV, Channel 2)
Announcers: Dick Enberg (play-by-play) Dan Fouts (color analyst)
Local Radio: Steelers Radio Network WDVE-FM (102.5)/WBGG-AM (970)
Announcers: Bill Hillgrove (play-by-play) Tunch Ilkin (color analyst) Craig Wolfley (sideline)
Spanish Radio: Grupo Radio Acir (Mexico City) 88.9 FM
 
 
**A Look at the Coaches

*Pittsburgh Steelers Head Coach Mike Tomlin
Overall Regular-season Record: 24-12 (.667)/second season
Regular-season Record at Pittsburgh: 24-12 (.667)/second season
Playoff Record/Years: 3-1/two years
 
Detroit Lions Head Coach Jim Schwartz
Overall Regular-Season Record: 1-3 (.250)/first season
Regular-Season Record at Detroit: 1-3 (.250)/first season
Playoff Record/Years: n/a
 
* Series History

*Series History: Series began in 1934
Overall: Detroit leads 17-15-1
At Pittsburgh: Pittsburgh leads 11-3-1
At Detroit: Detroit leads 13-4
Neutral Sites: Detroit leads 1-0
Last Regular-Season Meeting: Jan. 1, 2005 (in Pittsburgh)
Pittsburgh 35, Detroit 21
Postseason Series: Detroit leads 1-0
*(postseason record not included in overall series record)
Pittsburgh owns a 15-17-1 all-time mark against the Detroit Lions (including postseason)...Pittsburgh won the most recent matchup between the two teams on Jan. 1, 2006, 35-21, a game which saw former Steelers RB Jerome Bettis score three touchdowns in his final home game...the Steelers have dominated the series of late, winning 10 of their past 12 games against the Lions...this game will be only the Steelers fifth trip to Detroit since 1967...Pittsburgh is 2-2 in their past four games in Detroit after winning only two of their first 11 games in the Motor City...this is also Pittsburgh's first appearance at Ford Field since defeating the Seattle Seahawks, 21-10, on Feb. 5, 2006 in Super Bowl XL...Pittsburgh dropped their most recent trip to Detroit, a controversial 19-16 overtime setback, on Thanksgiving Day 1998...this game will be Pittsburgh's fifth trip to Ford Field since it opened in 2002, but first in the regular-season (Steelers 1-2 vs. Detroit in preseason and 1-0 in neutral site games at Ford Field).
 
 
**Steelers-Lions Connections
---
*Steelers-Lions Connections: Several Steelers have ties to the Lions and the Detroit area. Steelers with connections to the Detroit area include LB LaMarr Woodley, who was born in Saginaw (Mich.) and played collegiately at the University of Michigan. QB Charlie Batchplayed at Eastern Michigan. Defensive coordinator Dick LeBeau played his entire career for the Detroit Lions and played in three Pro Bowls, finishing with a then-NFL record 62 career interceptions while starting in an all-time NFL record 171 consecutive games for a cornerback. Wide receivers coach Randy Fichtnercoached at Michigan (1986-87) while defensive backs coach Ray Hortoncoached for the Lions (2002-03).

Lions with ties to the Steelers and Western Pennsylvania include LB Larry Foote, who was drafted by the Steelers in the fourth round (128th overall) of the 2002 NFL Draft. Foote played seven years for Pittsburgh started on the past two Super Bowl winning teams for the Steelers (Super Bowl XL and XLIII). WR Bryant Johnsonand WR Derrick Williamsboth played at Penn State.
 
 
What To Look For
*
*PITTSBURGH TEAM NOTES
* *
• The Steelers look to improve to 16-16-1 all-time in the regular season against the Detroit Lions.
• The Steelers look to improve to 8-2 against the Detroit Lions since the NFL merger in 1970.
• The Steelers look for their third straight win over the Lions.
• The Steelers look for their first win on the road this season (0-2).
• The Steelers look to improve to 92-56-1 all-time against teams from the NFC and look for their 17th win in the past 22 games against the NFC.
• The Steelers look for their ninth win in the past 10 games against teams currently in the NFC North, dating back to 1998.
PITTSBURGH INDIVIDUAL NOTES
*
*WR Hines Ward
• *Needs one touchdown to give him 454 career points, which would move him into sixth place on the team's all-time scoring list ahead of Norm Johnson (452 career points).
* *
*TE Heath Miller
• Needs two touchdowns to move into second place ahead of Eric Green (24) on the team's all-time list for tight ends. Miller currently has 23 career touchdown receptions.