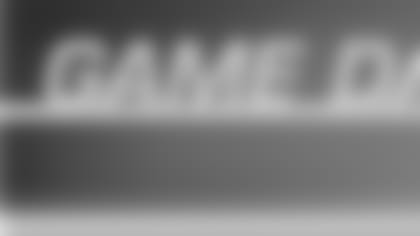 *STEELERS at JAGUARS SUNDAY, OCTOBER 5, 2008 ALLTEL STADIUM -- KICKOFF -- 8:15 P.M. *
Steelers (3-1) vs. Jaguars (2-2)

Pittsburgh Steelers (3-1) at Jacksonville Jaguars (2-2)
Date: Sunday, Oct. 5, 2008
Kickoff: 8:15 p.m. (ET)
Site: Jacksonville Municipal Stadium (67,164) • Jacksonville, Fla.
Playing Surface: Grass
TV Coverage: NBC (locally WPXI-TV, channel 11)
Announcers: Al Michaels (play-by-play) John Madden (color analyst) Andrea Kremer (sideline)
Local Radio: Steelers Radio Network WDVE-FM (102.5)/WBGG-AM (970)
Announcers: Bill Hillgrove (play-by-play) Tunch Ilkin (color analyst) Craig Wolfley (sideline)

*Pittsburgh Steelers Head Coach Mike Tomlin
Overall Regular-season Record: 13-7 (.650)/second season
Regular-season Record at Pittsburgh: 13-7 (.650)/second season
Playoff Record/Years: 0-1/one year

Jacksonville Jaguars Head Coach Jack Del Rio
Overall Regular-season Record: 47-37 (.560)/sixth season
Regular-season Record at Jacksonville: 47-37 (.560)/sixth season
Playoff Record/Years: 1-2/two years
*
Series History: Series began in 1995
*Overall: Jacksonville leads 12-8
At Pittsburgh: Series tied 5-5
At Jacksonville: Jacksonville leads 7-3
Neutral Sites: n/a
Last Regular-Season Meeting: Dec. 16, 2007 (in Pittsburgh)
Jacksonville 27, Pittsburgh 21
Postseason Series: Jacksonville leads 1-0
*(postseason record included in overall series record)
The teams will battle for the 21st time as Pittsburgh trails the series 12-8 (including playoffs)...the Steelers look to snap a four game losing streak to the Jaguars in the series after dropping four games over the past three seasons, including the AFC Wild Card Game, 31-29, on Jan. 5, 2008...the Jaguars also defeated the Steelers in Week 15, 27-22, at Heinz Field...Pittsburgh and Jacksonville used to play twice a year as they were both members of the AFC Central division before 2001...the Steelers had won three straight in the series before a 23-17 overtime setback to the Jaguars in 2005 at Heinz Field...Pittsburgh is 3-7 all-time on the road against Jacksonville, but had won two straight (2002, 2004) prior to a 9-0 setback on Monday Night Football on Sept. 9, 2006...the past six games have been decided by a total of 27 points and three of them have been decided in the final minute of the game...these two teams have met twice previously on Sunday Night, with each earning a victory on the oppositions' turf...the Jaguars defeated Pittsburgh 34-24 at Three Rivers Stadium on Nov. 19, 2000, and Pittsburgh defeated Jacksonville 17-16 on Dec. 5, 2004 at Alltel Stadium on a 37-yard field goal byK Jeff*Reed*with only 18 seconds left to play.
**Steelers-Jaguars Connections
*Steelers-Jaguars Connections: Several Steelers have ties to the Jaguars and the Jacksonville area. QB Byron Leftwichstarted for the Jaguars from 2003-06. OT Max Starksis from Orlando, Fla., and was a standout lineman for the Florida Gators. WR Dallas Bakerwas a member of the Gators' national championship team in 2006. CB Bryant McFadden(Hollywood, FL), DE Orpheus Royeand LB Lawrence Timmonsall attended Florida State University and FS Tyrone
Carter(Pompano Beach), CB William Gay(Tallahassee) and WR Santonio Holmes(Belle Glade) are from Florida. Special teamscoordinator Bob Ligasheskywas the Jaguars assistant specialteams coach in 2004. Quarterbacks coach Ken Andersoncoached the Jaguars quarterbacks in 2003 and 2005-06 andalso coached their wide receivers in 2004.Jaguars with Pittsburgh/Pennsylvania connections include OT Charles Spencer, who played at Pitt.


What To Look For
* PITTSBURGH TEAM NOTES*
• The Steelers look to improve to 12-12 all-time on Sunday Night Football and to 2-1 against Jacksonville in such games.
• The Steelers look to improve to 3-0 against AFC opponents this year.
• The Steelers look to improve to 9-11 all-time against the Jaguars in the regular season.
• The Steelers look to snap a three-game losing streak to Jacksonville in the regular season.
• The Steelers look to improve to 6-4 at home against the Jaguars in the regular season.
• The Steelers need eight victories to become the first AFC team to reach 550 total victories. Pittsburgh's all-time record is 542-517-21.

PITTSBURGH INDIVIDUAL NOTES
* QB Ben Roethlisberger
• Needs 557 yards passing to move past Neil O'Donnell (12,867 yards) into third place on the team's all-time passing yards list. Roethlisberger currently has 12,311 passing yards.
• Needs 12 touchdown passes to become just the second quarterback in team history to throw 100 career touchdown passes (Terry Bradshaw - 212). Roethlisberger currently has 88 career touchdown passes.
• Needs one 300-yard passing game to move into a tie for second place on the team's all-time list with Neil O'Donnell. Roethlisberger currently has four and is tied with Terry Bradshaw.
*
WR Hines Ward
• *Needs one 100-yard receiving game to move into sole possession of second place on the team's all-time receiving list. He currently has 16, which is tied with Louis Lipps (1984-91).
*• *Needs 611 yards from scrimmage to reach 10,000 total yards for his career. He currently has 9,389 total yards from scrimmage (8,963 receiving, 426 rushing).
*• *Needs 37 receiving yards to reach 9,000 for his career. He currently has 8,963.

*TE Heath Miller
• *Needs three touchdown receptions to pass Bennie Cunningham (20) for third on team's all-time touchdowns list for a tight end. Miller currently has 18 receiving touchdowns.
* *
*K Jeff Reed
• Needs five field goals to move past Roy Gerela (146) into second place on the team's all-time field goals made list. Reed currently has 142 career field goals.

DE Aaron Smith
*• *Needs 1.5 sacks to move past Ernie Holmes (40) into eighth place on the team's all-time sacks list. Smith currently has 38.5 career sacks.