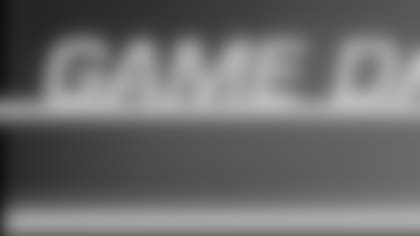 STEELERS AT EAGLES SUNDAY, SEPTEMBER 21, 2008 AT LINCOLN FINANCIAL FIELD - KICKOFF 4:15 P.M.**
Coach Tomlin's Press Conference
Full Injury Reports
Eagles Conference Calls
Steelers and Eagles Game Notes
Steelers (2-0) vs. Eagles (1-1)

Pittsburgh Steelers (2-0) at Philadelphia Eagles (1-1)
Date: Sunday, Sept. 21, 2008
Kickoff: 4:15 p.m. (ET)
Site: Lincoln Financial Field (67,594) • Philadelphia, Pa.
Playing Surface: Natural Grass
TV Coverage: CBS-TV (locally KDKA-TV, channel 2)
Announcers: Jim Nantz (play-by-play) Phil Simms (color analyst)
Local Radio: Steelers Radio Network WDVE-FM (102.5)/WBGG-AM (970)
Announcers: Bill Hillgrove (play-by-play) Tunch Ilkin (color analyst)
 
 
**A Look at the Coaches:

*Pittsburgh Steelers Head Coach Mike Tomlin
Overall Regular-season Record: 12-6 (.667)/second season
Regular-season Record at Pittsburgh: 12-6 (.667)/second season
Playoff Record/Years: 0-1/one year
 
Philadelphia Eagles Head Coach Andy Reid
Overall Regular-season Record: 89-57 (.610)/ninth season
Regular-season Record at Philadelphia: 89-57 (.610)/ninth season
Playoff Record/Years: 8-6/six years
 
 
*Series History
Series History: Series began in 1933
*Overall: Philadelphia leads 46-26-3
At Pittsburgh: Philadelphia leads 19-17-1
At Philadelphia: Philadelphia leads 25-8-2
Neutral Sites: Philadelphia leads 2-1
Last Regular-Season Meeting: Nov. 7, 2004 (in Pittsburgh) Pittsburgh 27, Philadelphia 3
Postseason Series: Philadelphia leads 1-0
*(postseason record included in overall series record)
Philadelphia leads the all-time series 46-26-3 (including postseason)...the Steelers have lost their past eight games in the city of Philadelphia dating back to the 1966 season...Pittsburgh's last win in Philadelphia occurred on Oct. 24, 1965 (20-14)...the SteelersMike Tomlin *has never faced Philadelphia...Pittsburgh won the most recent meeting between the two teams, 27-3, on Nov. 7, 2004 at Heinz Field...in that game Steelers'WR Hines*Wardcaught a 20-yard touchdown pass from QB Ben Roethlisbergerand ran 16 yards for his first and only career rushing touchdown as the Steelers raced out to a 21-0 first half lead on their way to an upset of the previously undefeated Eagles...the Steelers also held Eagles QB Donovan McNabb to only 109 yards passing (15-of-24) and intercepted him one time...the Eagles won the previous meeting in Philadelphia between the two teams, 23-20, on Nov. 23, 1997.
**Steelers-Eagles Connections

*Keystone State Connections: Several Steelers have ties to the Eagles and the Philadelphia area. Steelers with ties to the Eagles and Philadelphia include offensive coordinatorBruce Arians, who was the head coach at Temple from 1983-88. Assistant special teams coachAmos Jonesserved on Arians' staff at Temple from 1983-88. Defensive coordinatorDick LeBeau *began his pro coaching career with the Eagles (1973-75). Defensive line coachJohn Mitchell **coached at Temple under Arians in 1986.

Eagles with connections to Pittsburgh include OG Mike McGlynn, who attended Pitt. RB Tony Huntplayed at Penn State.Eagles wide receivers coach David Culleycoached the Steelerswide receivers from 1996-98, just prior to joining Philadelphia.Special teams quality control coach Jeff Nixonwas born inRochester, Pa. and played at both West Virginia and Penn State.He also coached at Penn State (1997) and Shippensburg (1999-2002). Defensive assistant/quality control coach Bill Shueyattended Slippery Rock while offensive assistant/quality controlcoach James Urbancoached at Clarion for two years (1997-98).Strength and conditioning coach Mike Wolfplayed center for PennState and coached there in 1991.  

Team Notes
 
Grounding The Eagles:The Steelers were able to knock off the previously undefeated Eagles in the last game between the teams in the regular season, a 27-3 Pittsburgh victory in 2004 at Heinz Field. The Steelers' victory over Philadelphia marked the second straight win over an undefeated team with at least six wins, setting an NFL record. Pittsburgh beat New England the week prior. In the win over the Eagles in 2004, the Steelers controlled the ball for 41:49 and did not attempt a punt for the first time in team history. Pittsburgh's defense was also dominant, holding Philadelphia to 113 total offensive yards (23 rushing) and 0-for-8 on third down.
*
*Dominating The NFC: *The Steelers have won 13 of their past 15 games (including the Super Bowl victory over Seattle) versus teams in the NFC, dating back to 2003. Their only setbacks were a 21-14 defeat to Arizona in Week 4 of 2007 and a 41-38 overtime setback to Atlanta Week 7 in 2006. The Steelers are 88-53-1 all-time against teams from the NFC, including a 50-18-1 record at home and a 33-34 mark on the road. Pittsburgh has eight straight wins versus NFC teams at home. The Steelers have not lost a game against an NFC opponent at home since a 33-21 defeat to St. Louis on Oct. 26, 2003.
* *
*Road Warriors: **Pittsburgh continues to have great success playingaway from Heinz Field. Since the beginning of the 1998 season,the Steelers are tied with the Tennessee Titans and PhiladelphiaEagles for the third-best road winning percentage in the AFC