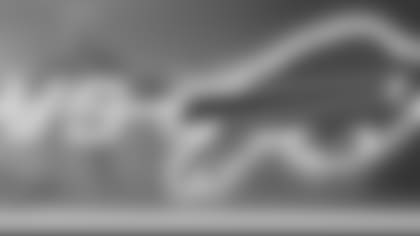 Pittsburgh Steelers (1-0) at Buffalo Bills (0-1)
*
*Date: Thursday, Aug. 14, 2008
Kickoff: 7:30 p.m., ET
Site: Rogers Centre (49,808) • Toronto, Canada
Playing Surface: FieldTurf
TV Coverage: KDKA-TV (Channel 2) FSN Pittsburgh (simulcast)
Announcers: Bob Pompeani (play-by-play) Edmund Nelson (color analyst) and Jeff Verszyla (sideline)
Local Radio: Steelers Radio Network WDVE-FM (102.5)/WBGG-AM (970)
Announcers: Bill Hillgrove (play-by-play) Tunch Ilkin (color analyst) Craig Wolfley (sideline)

 
A Look at the Coaches:
**
Pittsburgh Steelers Head Coach Mike Tomlin*
Overall Regular-season Record: 10-6 (.625)/second season
Regular-season Record at Pittsburgh: 10-6 (.625)/second season
Playoff Record/Years: 0-1/one year
*
Buffalo Bills Head Coach Dick Jauron**
Overall Regular-season Record: 50-66 (.431)/ninth season
Regular-season Record at Buffalo: 14-18 (.438)/third season
Playoff Record/Years: 0-1/one year

Series History: Series began in 1970
Overall: Pittsburgh leads 13-9
At Pittsburgh: Pittsburgh leads 9-2
At Buffalo: Buffalo leads 7-4
Neutral Sites: n/a
Last Regular-Season Meeting: Sept. 16, 2007 (in Pittsburgh)
Pittsburgh 26, Buffalo 3
Postseason Series: Pittsburgh leads 2-1
Preseason: Pittsburgh leads 5-1
(preseason record not included in overall series record)
The Steelers are 5-1 against the Bills in the preseason...this marks the first game between the teams in preseason action since a 20-0 Steelers' victory prior to the 2001season...Pittsburgh is 2-1 all-time versus the Bills, including a 2-1 record in the postseason...the Steelers' 11-8 record in the regular season against the Bills includes a 7-1 mark at home and a 4-7 record on the road...Pittsburgh has won three straight over the Bills overall and seven of the past eight regular-season meetings...the Steelers have won four straight in the series in Pittsburgh...in the three postseason games between the teams, the winner has eventually advanced to the Super Bowl...the Steelers beat Buffalo, 32-14, on Dec. 22, 1974 in the AFC Divisional Playoffs and went on to win Super Bowl IX. Buffalo defeated Pittsburgh, 24-3, on Jan. 9, 2003 and advanced to Super Bowl XXVII...the Steelers defeated the Bills, 40-20, on Jan. 6, 1994, and advanced to Super Bowl XXX.

*
*Steelers-Bills Connections:

Several Steelers have ties to the Bills and the Buffalo area. Steelers with direct ties to the Bills and the surrounding Buffalo area include defensive coordinator Dick LeBeau, who was the Bills assistant head coach in 2003. Offensive line coach Larry Zierleinspent the 2006 season as the Bills assistant offensive line coach.

Bills with Steelers/Western Pennsylvania connections include DE Shaun Nua, who was drafted by the Steelers in the seventh round (228th overall) of the 2005 NFL Draft. Offensive quality control coach Alex Van Pelt, who was born in Pittsburgh and was drafted by the Steelers in the eighth round of the 1993 NFL Draft after playing at Pitt from 1990-93. LB Paul Poslusznywent to Hopewell High School and attended Penn State. CB William Jamesis from Uniontown while CB Kennard Coxplayed at Pitt. S Bryan Scottplayed at Penn State.