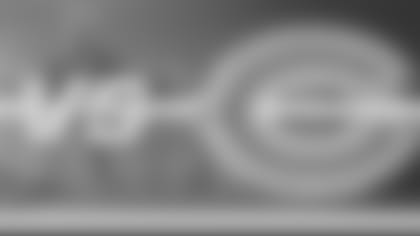 ](http://www.steelers.com/adPromo/clickThrough/processClick.io?adPromoID=95922)
STEELERS at BEARS SUNDAY, SEPTEMBER 20 2009 KICKOFF 4:15 P.M. SOLDIER FIELD
Steelers (1-0) vs. Bears (0-1)
*
*Pittsburgh Steelers (1-0) at Chicago Bears (0-1)
Date: Sunday, Sept. 20, 2009
Kickoff: 4:15 p.m., ET
Site: Soldier Field (61,500) • Chicago, Ill.
Playing Surface: Natural Grass
TV Coverage: CBS (locally KDKA-TV, Channel 2)
Announcers: Jim Nantz (play-by-play) Phil Simms (color analyst)
Local Radio: Steelers Radio Network WDVE-FM (102.5)/WBGG-AM (970)
Announcers: Bill Hillgrove (play-by-play) Tunch Ilkin (color analyst) Craig Wolfley (sideline)
Spanish Radio: Grupo Radio Acir (Mexico City) 88.9 FM


**A Look at the Coaches

*Pittsburgh Steelers Head Coach Mike Tomlin
Overall Regular-season Record: 22-10 (.688)/second season
Regular-season Record at Pittsburgh: 22-10 (.688)/second season
Playoff Record/Years: 3-1/two years

Chicago Bears Head Coach Lovie Smith
Overall Regular-Season Record: 45-36 (.556)/sixth season
Regular-Season Record at Chicago: 45-36 (.556)/sixth season
Playoff Record/Years: 2-2/two years
*

*Series History: Series began in 1934
Overall: Chicago leads 19-7-1
At Pittsburgh: Chicago leads 8-6-1
At Chicago: Chicago leads 11-1
Neutral Sites: n/a
Last Regular-Season Meeting: Dec. 11, 2005 (in Pittsburgh)
Pittsburgh 21, Chicago 9
Postseason Series: n/a
Pittsburgh owns a 7-19-1 all-time record against the Chicago Bears, including a 1-11 record in Chicago...the Steelers have won the past three matchups between the two teams...Pittsburgh's 21-9 victory over the Bears on Dec. 11, 2005 spearheaded an eight-game winning streak culminated with a victory in Super Bowl XL...this will be Pittsburgh's first trip to the Windy City since a 37-34 overtime victory at Soldier Field on Nov. 5, 1995, and only their third appearance in Chicago since 1986...the Steelers had been 0-11 in Chicago all-time prior to that victory...the Steelers have a record of 8-16 all-time in Chicago, which includes a 7-5 mark against the Chicago Cardinals from 1933-1959 prior to their move to St. Louis...Pittsburgh has posted a 7-6-1 record against the Bears since recording their first win against Chicago, 24-10, on Nov. 30, 1958 (0-13 prior to that win)...LB James Farrior *has had great success against the Bears in his career, making 22 tackles (16 solo) in three career games, including 11 stops (7 solo) in the Steelers' victory in 2005.


**Steelers-Bears Connections
*Steelers-Bears Connections: Several Steelers have ties to the Bears and the Chicago area.
RB Rashard Mendenhallis from Skokie (Ill.) and attended Illinois while OT Trai Essexplayed at Northwestern. Quarterbacks coach Ken Andersonwas born in Batavia (Ill.) and played quarterback at Augustana. Running backs coach Kirby Wilsonplayed at the University of Illinois.

Bears who have direct connections to the Steelers and the Pittsburgh area include offensive coordinator Ron Turner, who coached the quarterbacks at Pitt from 1983-84. Linebackers' coach
Bob Babichis a native of Aliquippa, Pa., and also coached the linebackers at Pitt from 1994-96. DT Anthony Adamsand K Robbie Gouldattended Penn State.

*
*What To Look For
* 
*PITTSBURGH TEAM NOTES
* 
• Pittsburgh looks to improve to 2-0 on the year for the third year in a row under Head CoachMike Tomlin. He would become the first coach in the team's 77-year history to start 2-0 in each of his first three seasons.
• The Steelers look to improve to 8-19-1 all-time against the Chicago Bears.
• The Steelers are looking to improve to 2-11 all-time on the road in the series history.
• Pittsburgh looks for its first win in Chicago since the 1995 season.
• The Steelers look to improve to 92-55-1 all-time against teams from the NFC and look for their 17th win in the past 21 games against the NFC.
• The Steelers look for their sixth win in the last seven games they have played on the road.

*PITTSBURGH INDIVIDUAL NOTES
* 
*WR Hines Ward
• *Needs one touchdown to give him 454 career points, which would move him into sixth place on the team's all-time scoring list ahead of Norm Johnson (452 career points).

*TE Heath Miller
• Needs four touchdowns to move into second place ahead of Eric Green (24) on the team's all-time list for tight ends. Miller currently has 21 career touchdown receptions.
• Needs four receiving yards to reach 2,000 for his career, becoming only the fifth tight end in team history to accomplish the feat and the first since Eric Green (1994).