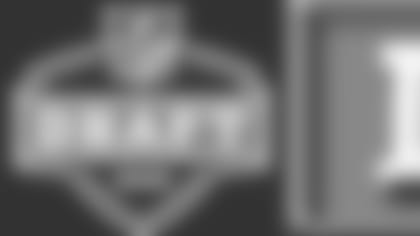 RYAN MUNDYSIXTH ROUND SELECTION194th OVERALL
* *Ryan Mundy![](/team/roster/ryan-mundy/cc4d4321-dd78-4d37-8721-3173edce895f/ "Ryan Mundy") Conference Call **
RYAN MUNDY –S
HEIGHT – 6-1
WEIGHT – 205
COLLEGE – West Virginia
BIRTHDATE – February 11, 1985
BIRTHPLACE – Pittsburgh, Pa.
HOW ACQUIRED – D6b-'08 (#194)
NFL EXPERIENCE – Rookie
PRO: Selected as the Steelers' second of two sixth-round draft picks (194th overall) in the 2008 NFL Draft out of West Virginia.
COLLEGE: Mundy spent his first four years at the University of Michigan before transferring to West Virginia as a post-graduate transfer…following his redshirt-junior year at Michigan (2006), used an NCAA rule to transfer to West Virginia that allowed seniors to transfer to another school and participate in athletics without sitting out a year due to their previous school not having a certain field in which they want to study…made an outstanding contribution to the West Virginia secondary after transferring from Michigan as a fifth-year senior…teamed with Eric Wicks to form one of the top safety combinations in the Big East, as well as the nation…added solid run support with his already excellent cover skills…displayed outstanding leadership ability…covered well and made excellent open-field tackles…awarded the Coach's Contribution Award by the coaching staff…member of the 2008 Fiesta Bowl squad…played high school football in Pittsburgh at nearby Woodland Hills High…started 18-of-35 career games for Michigan at safety and finished with 86 career tackles and three interceptions…earned a bachelor's degree in sport management from Michigan in May 2007. 2007 (WVU): Started all 13 games at safety for the Mountaineers…fourth-leading tackler on the team with 62 tackles, including 30 unassisted tackles…tied for the team lead with three interceptions for 75 yards…also led the team in pass breakups with seven…collected at least five or more tackles in five games…returned one interception 17 yards, one 26 and one 33 yards…recovered a fumble in two of the last three games…season high two pass breakups against Mississippi State and Cincinnati…season high 11 tackles, including seven solo stops against Oklahoma in the Tostitos Fiesta Bowl…seven tackles, a pass breakup and an interception at Rutgers…six tackles and two pass breakups against Mississippi State…eight tackles and a fumble recovery at Marshall…three tackles and a pass breakup against Louisville…five tackles against Pitt in the season finale…selected by the National Football Foundation and College Football Hall of Fame's Hampshire Honor Society as a scholar-athlete…currently working on a master's degree in sports administration. 2006 (Michigan): Started six games and played in 11 contests…had 25 tackles on the season with one interception…recorded his first career sack and two total stops in start vs. Central Michigan (Sept. 9)...tallied three stops at Notre Dame (Sept. 9)...collected game-ending interception against Ball State (Nov. 4)…had a career-high eight tackles against Michigan State…earned a bachelor's degree in sport management from Michigan in May 2007. 2005 (Michigan): Had a medical redshirt season due to a shoulder injury…played in the season opener against Northern Illinois but missed the remainder of the season. 2004 (Michigan): Started 12 games at free safety as a sophomore…finished fifth on the team with 51 tackles…added two interceptions and three pass breakups…posted seven tackles against Michigan State and Ohio State…had three tackles and one pass breakup against Texas in the Rose Bowl. 2003 (Michigan): Played in 11 games as a true freshman…earned the Michigan Athletic Academic achievement…tallied 10 tackles…was second on the special teams' unit with eight tackles.
PERSONAL: Set Woodland Hills High career receiving record (54) for Coach George Novak…USA Today prep All-America...Quad-A Player of the Year from Pittsburgh Tribune-Review...all-state and Post-Gazette Fabulous 22...pair of interceptions in U.S. Army All-America game...three-year track letterman…born February 11, 1985…son of Gregory Mundy…Full Name: Ryan Gregory Mundy.