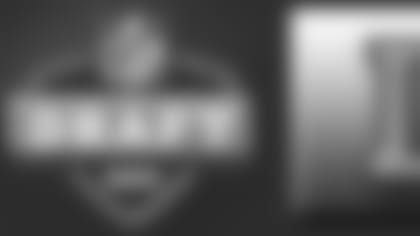 PITTSBURGH STEELERS 2009 FIFTH-ROUND DRAFT PICKFRANK SUMMERSFULLBACK169th Overall
Frank Summers![](/team/roster/frank-summers/3661d0cf-aa51-4299-926d-01172fb413f3/ "Frank Summers") Conference Call
FRANK SUMMERS
Running Back
University of Nevada-Las Vegas
5:10.0-230
Oakland, California
Skyline High School
5th Round – 169th Overall
 
CAREER NOTES
Started 24 games in his two seasons at UNLV…transferred from Laney Junior College prior to the 2007 season…originally signed with California-Berkeley but redshirted…Member of the 2008 Rebel Leadership Committee…Nicknamed "The Tank" for his bruising running style...Can also catch the ball effectively out of the backfield...Is the only player in UNLV history to have led his team in both rushing (six) and receiving (four) touchdowns in the same season (2007).
 
2008 SEASON
Played in 12 games as a senior…Led the Rebels in rushing with 740 yards on 183 attempts (4.0 avg.)…Scored a team-high eight rushing touchdowns…Caught 13 passes out of the backfield with two touchdowns.
                     
2007 SEASON
A mid-year signee who was listed among the nation's top 100 junior college players by Rivals...Named the Preseason MWC Newcomer of the Year by Blue Ribbon Magazine...Earned his first letter as a Rebel by starting all 12 games at RB...Paced the Rebels on the ground with 928 yards and six scores on 202 carries en route to honorable mention All-MWC..."The Tank's" rushing total was the most by a Rebel since 2004 and the 13th-best in program history...Finished seventh in the MWC and 67th nationally in rushing yards with 77.3 YPG...Also ranked fourth on squad with 23 receptions for 252 yards and four scores...Had four 100-yard rushing games, the most by a Rebel since Dominique Dorsey's six in 2004...Scored the first rushing TD of his career in the season opener at Utah State...Caught first career scoring pass against Hawaii...In his fourth career game in a Rebel uniform, ran for 190 yards and two TDs on 29 carries against Utah, which earned him MWC Player of the Week honors...The 190 yards were the 18th-most on the ground by a running back in school history...Followed that up with 120 yards on 24 carries at Nevada, Reno...Hit the century mark for a third-straight week against Air Force with an even 100 yards on 25 attempts...Made five receptions for 88 yards, including a 56-yard TD, against Colorado State...Racked up 187 yards on 26 carries against San Diego State.
 
LANEY JUNIOR COLLEGE (2005-06)
Attended the junior college in Oakland for the 2005 and '06 seasons and earned All-America honors...Set school records for carries in a game (48) and season (254) for the Eagles in 2005...Also established school marks for yards in a game (280) and a season (1,515)...Named a 2005 First Team All-American by JC Athletic Bureau...A 2006 preseason second team All-America choice by JC Grid-wire.
 
2004 SEASON
Redshirted at California-Berkeley.
 
 
HIGH SCHOOL
A 2003 graduate of Oakland's famed Skyline High School...Rushed for more than 1,000 yards as a senior in 2002 for coach John Beam...The state prep power posted an 11-0 record and was ranked in California's Top 10 that season...Also played linebacker while leading the Titans in touchdowns in both his junior and senior seasons as part of three title teams...Also was a varsity wrestler and shot-putter for three seasons as a prepster...Did not play football in 2003, delaying his enrollment at Cal until January 2004.
 
 
PERSONAL
University Studies major…Son of James and Talia Summers...Born 9/6/85 in Oakland, California.