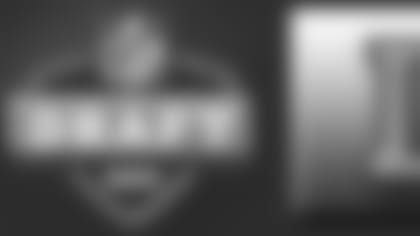 PITTSBURGH STEELERS 2009 FIFTH-ROUND DRAFT PICKJOE BURNETTCORNERBACK168th Overall
Joe Burnett![](/team/roster/joe-burnett/1fd45cea-de93-4578-a52a-1a0e31207a8e/ "Joe Burnett") Conference Call
JOE BURNETT
Cornerback
University of Central Florida
5:09.0-192
Eustis, Florida
Eustis High School
5th Round – 168th Overall
 
CAREER NOTES
Started since freshman season because of his skills as a cornerback (16 career interceptions, 35 pass breakups) and return man (three punt, two kickoff returns for touchdown)…Four-year starter was named first-team All-Conference USA at cornerback and kickoff and punt returner as a senior.
 
2008 SEASON
Played in 12 games as a senior…recorded 44 tackles (30 solo), four interceptions, and 11 pass defenses…Returned 26 punts for 378 yards (14.5 avg.)…Returned 26 kickoffs for 745 yards (28.7 avg.) with two touchdowns…Earned first-team All-Conference USA honors at cornerback, kickoff returner and punt returner.
 
2007 SEASON
One of five defensive players to start all 14 games during the season...Posted six interceptions…Earned first-team All-Conference USA honors as a punt returner for the third-consecutive season and first-team honors as a defensive back for the second time in his career...Posted a pick in his second-straight game when he tallied his eighth-career interception in the Texas game (Sept. 15)...With his second punt return of the game for 10 yards at East Carolina (Oct. 6), set the UCF career mark for punt return yardage...Moved into second place on the UCF career interception chart with two picks at SMU (Nov. 17)...Nabbed an interception for the third-straight game when he notched his sixth of the year vs. UTEP (Nov. 24), which ranked as the second-most in a single season by a Knight...Matched his season-high with eight solo tackles and returned a punt 83 yards for a score to help the Knights defeat Tulsa, 44-25, in the C-USA Championship Game (Dec. 1)...Was his second punt return for a score in C-USA Championship play (also 2005).
 
2006 SEASON
Named first-team punt returner on the Conference USA Coaches' all-league team...Started eight games at cornerback before injuring his ankle in the Houston game (Oct. 28)...Sat out two games before returning against Tulane (Nov. 18) as a punt returner…At Florida (Sept. 9), led the team in tackles with a career-high 10 takedowns (nine solo, one assist).
 
2005 SEASON
First-team Freshman All-American according to the Football Writers Association of America, Rivals.com and CollegeFootballNews.com...Third-team Freshman All-America selection by The Sporting News...C-USA All-Conference first-team and All-Freshman team selection...Earned first-team defense and special teams honors...the only freshman to earn a spot on the first team...First player in school history to be named a first-team freshman All-American by any media outlet...Team-leading fourth interception of the season preserved the win at UAB (Nov. 12) in the fourth quarter...58-yard punt return for a touchdown against Rice on Nov. 19...In the C-USA title game versus Tulsa (Dec. 3), had a 68-yard punt return for a touchdown.
 
HIGH SCHOOL
Attended Eustis High School in Eustis, Florida…Second team Class 2A defensive back selection...lettered four years in football and basketball...Nominated for the McDonald's All-America game in basketball...Earned three letters in track and one in baseball...Second in Florida history with 31 career interceptions...First-team all-state selection...Named regional MVP...Earned defensive player of the year honors in both football and basketball during standout career...All-area first-team selection four times...Tallied five interceptions with 78 solo tackles and 24 assists as a senior...contributed 689 passing and 874 rushing yards offensively...Productive junior season featured nine interceptions, along with 68 solo tackles and 20 assists...Rushed for 20 touchdowns and 1,300 yards as a junior...528 kickoff return yards and 340 punt return yards during junior season.
 
PERSONAL
Criminal Justice major…Son of Tammy Bedford...Born 11/28/86 in Eustis, Florida.