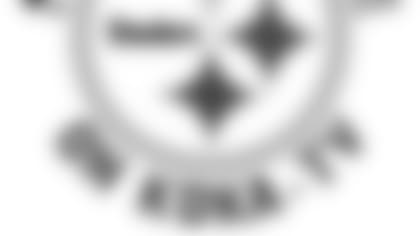 *Steelers Huddle *
** New for 2009 is the Steelers Huddle Show which will air on KDKA-TV on Saturday's at 11:35 p.m.
Show tapes at Heinz Field and is hosted by KDKA's Bob Pompeani and four different Steelers players – one each week – including Ryan Clark, Jeff Reed, Max Starks and LaMarr Woodley.
**
There is a $5 admission charge. Parking is available in Gold 1A for a fee.
6:30 PM - Doors Open
7:30 PM -Tape Show #1
8:30 PM - Tape Show #2
**

**Taping Schedule

Wed., Sept. 16 - Host LaMarr Woodley - Keyaron Fox
Wed., Sept. 30 - Host LaMarr Woodley - Ziggy Hood
Wed., Oct. 14 - Host Ryan Clark - Tyrone Carter and Casey Hampton
Wed., Oct. 28 - Host Ryan Clark - Mewelde Moore and TBA
Wed., Nov. 11 – Host Jeff Reed - Dan Sepulveda and James Farrior
Wed., Nov. 25 – Host Jeff Reed - Willie Colon and Chris Hoke
Tue., Dec. 8 – Host Max Starks - Trai Essex and Justin Hartwig
Wed., Dec. 23 – Host Max Starks - Stefan Logan and Dennis Dixon