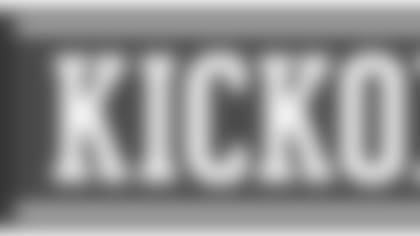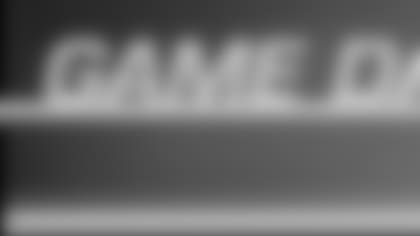 * STEELERS VS. TEXANS SUNDAY, SEPTEMBER 7, 2008 AT HEINZ FIELD - KICKOFF 1 P.M.*


Steelers (0-0) vs. Texans (0-0)

Pittsburgh Steelers (0-0) vs. Houston Texans (0-0)
Date: Sunday, Sept. 7, 2008
Kickoff: 1 p.m., ET
Site: Heinz Field (65,050) • Pittsburgh, Pa.
Playing Surface: Grass/DD Grassmaster
TV Coverage: CBS-TV (locally KDKA-TV, channel 2)
Announcers: Gus Johnson (play-by-play) Randy Cross (color analyst)
Local Radio: Steelers Radio Network WDVE-FM (102.5)/WBGG-AM (970)
Announcers: Bill Hillgrove (play-by-play) Tunch Ilkin (color analyst) Craig Wolfley (sideline)


*Pittsburgh Steelers Head Coach Mike Tomlin
Overall Regular-season Record: 10-6 (.625)/second season
Regular-season Record at Pittsburgh: 10-6 (.625)/second season
Playoff Record/Years: 0-1/one year

Houston Texans Head Coach Gary Kubiak
Overall Regular-season Record: 14-18 (.438)/third season
Regular-season Record at Houston: 14-18 (.438)/third season
Playoff Record/Years: n/a


*Series History
Series History: Series began in 2002
**Overall: Series tied 1-1
At Pittsburgh: Houston leads 1-0
At Houston: Pittsburgh leads 1-0
Neutral Sites: n/a
Last Regular-Season Meeting: Sept. 18, 2005 (in Houston) Pittsburgh 27, Houston 7
Postseason Series: n/a

Pittsburgh is 1-1 all-time against the Houston Texans...Houston won the first-ever meeting between the teams 24-6 on Dec. 8, 2002, at Heinz Field...the six points were the least the Steelers scored in 2002...Pittsburgh came back to even the series on Sept. 18, 2005 when they defeated the Texans 27-7 at Reliant Stadium in Houston...in that game RB Willie Parkerhad 25 rushes for 111 yards and one touchdown...S Troy Polamalutied an NFL single game record for a safety by registering three sacks.

**Steelers-Texans Connections

Several Steelers have ties to the Texans and the Houston area.DT Casey Hampton (Galveston),WR Limas Sweed (Brenham) andOT Tony Hills (Houston) all attended the University of Texas.LB Bruce Davis **is from Houston.

Texans with connections to the Steelers and Pittsburgh include TE Mark Bruener, who was selected by the Steelers in the first round (27th overall) in the 1995 NFL Draft. Bruener played in
Pittsburgh from 1995-2003. K Kris Brownwas chosen by the Steelers in the seventh round (228th overall) of the 1999 NFL Draft. RB Steve Slatonplayed at West Virginia. Offensive line coach John Bentoncoached at California (Pa.) from 1990-94. Pro scout Brandon Huntinterned in the Steelers' scouting department for two years prior to joining the Texans.


Team Notes

For Openers:Pittsburgh is 22-16 on Kickoff Weekend since 1970. The Steelers have won five straight openers, which is the longest streak in the NFL. The five straight season-opening wins mark the team's longest streak. Pittsburgh's 34-7 win over the Cleveland Browns in last year's season opener was the team's fifth straight on Kickoff Weekend, having defeated Miami (28-17) in 2006, Tennessee (34-7) in 2005, Oakland (24-21) in 2004 and Baltimore (34-15) in 2003. The Steelers are 14-8 when opening at home since 1970, including a current four-game winning streak. The last Pittsburgh loss at home in an opener was a 16-0 setback to the Baltimore Ravens during the final season-opening game at Three Rivers Stadium on Sept. 3, 2000. Pittsburgh is 37-32-4 (.536) in season openers since 1933. The 37 wins in openers are the most in the AFC.


Heinz Field Advantage:Pittsburgh is 25-7 at home over the past four seasons, finishing with a 7-1 mark in 2007. Since 1970, the Steelers own the best home record in the NFL with a 210-81-1 record (.721). Pittsburgh finished the 2004 regular season with an undefeated (8-0) home record for only the third time in team history and for the first time in 25 years, ultimately advancing to the AFC Championship Game. The Steelers finished the 1979 regular season with an undefeated home record (8-0) and eventually won Super Bowl XIV. The Steelers were also undefeated at home (7-0) in 1972.