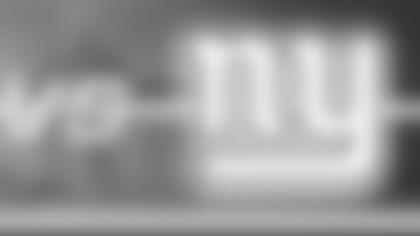 STEELERS vs. GIANTS SUNDAY, OCTOBER 26, 2008 KICKOFF -- 4:15 P.M.  HEINZ FIELD
Steelers (5-1) vs. Giants (5-1)

Pittsburgh Steelers (5-1) vs. New York Giants (5-1)
Date: Sunday, Oct. 26, 2008
Kickoff: 4:15 p.m. (ET)
Site: Heinz Field (65,050) • Pittsburgh, Pa.
Playing Surface: Grass/DD Grassmaster
TV Coverage: FOX (locally WPGH-TV, channel 53)
Announcers: Dick Stockton (play-by-play) Troy Aikman (color analyst) Pam Oliver (sideline)
Local Radio: Steelers Radio Network WDVE-FM (102.5)/WBGG-AM (970)
Announcers: Bill Hillgrove (play-by-play) Tunch Ilkin (color analyst) Craig Wolfley (sideline)

*Pittsburgh Steelers Head Coach Mike Tomlin
Overall Regular-season Record: 15-7 (.682)/second season
Regular-season Record at Pittsburgh: 15-7 (.682)/second season
Playoff Record/Years: 0-1/one year
 
New York Giants Head Coach Tom Coughlin
Overall Regular-season Record: 108-85 (.560)/13th season
Regular-season Record at New York Giants: 40-30 (.571)/fifth season
Playoff Record/Years: 4-2/three years*
Series History: Series began in 1933
*Overall: Giants lead 45-29-3
At Pittsburgh: Giants leads 21-14-3
At New York: Giants lead 24-15
Neutral Sites: n/a
Last Regular-Season Meeting: Dec. 18, 2004 (in New York) Pittsburgh 33, New York 30
Postseason Series: n/a
*(postseason record included in overall series record)
Pittsburgh owns a 29-45-3 all-time record against the New York Giants, including a 15-24 record in New York and a 14-21-3 mark at home...this will be only the fifth meeting between the two teams since 1991, with the two teams splitting the previous four games...this will mark the Giants first appearance at Heinz Field as their last visit to Pittsburgh was a 23-20 victory over the Steelers on Oct. 14, 1991 at Three Rivers Stadium...New York was also the defending Super Bowl champion in that game as well...the three most recent games between the two have occurred at Giants Stadium, with the Steelers winning two, including a 33-30 victory on Dec. 18, 2004, a game where Steelers'QB Ben Roethlisberger completed 18-of-28 passes for 316 yards (first career 300-yard passing performance) and one touchdown...Sunday's game features two of the six active starting quarterbacks (Roethlisberger and the Giants Eli Manning) with at least one Super Bowl ring...dating back to the loss to the Giants in 1991 the Steelers have only won two of six home games versus the defending Super Bowl champion, including a 1-2 mark in such instances at Heinz Field...the Steelers and Giants are two of the NFL's five oldest franchises...both teams have the only two father/son ownership combinations in the Pro Football Hall of Fame.
 

**Steelers-Giants Connections
*Steelers-Giants Connections: Several Steelers have ties to the Giants and the New York/New Jersey area. Steelers with connections to the Giants include tight ends coach James Daniel, who coached for the Giants from 1993-96. OT Willie Colonhails from the Bronx while OG Darnell Stapletonis from Union, N.J. and played at Rutgers.
There are a number of Giants who have direct connections to the Steelers and the Pittsburgh area, including wide receiver Plaxico Burress, who was the Steelers' top draft pick in the 2000 NFL Draft. Burress played with the team from 2000-04. DT Jay Alfordand OT Kareem McKenzieboth played at Penn State. OG Grey Ruegamerwas on the Steelers practice squad in 2000. Offensive line coach Pat Flahertyand secondary coach Peter Giuntaboth coached at Penn State. Offensive coordinator Kevin Gilbridewas the Steelers offensive coordinator from 1999-2000.

 
What To Look For
* PITTSBURGH TEAM NOTES
* **
• The Steelers look to improve to 30-45-3 all-time against the Giants.
• The Steelers look for their first win over an NFC opponent this year.
• The Steelers look to improve to a perfect 3-0 at home on the year.
• The Steelers for their first win in Pittsburgh against the Giants since the 1971 season.
• The Steelers look to improve to 15-21-3 all-time at home in the series history.
• The Steelers need six victories to become the first AFC team to reach 550 total victories. Pittsburgh's all-time record is 544-517-21.

PITTSBURGH INDIVIDUAL NOTES
* QB Ben Roethlisberger
• Needs 32 yards passing to move past Neil O'Donnell (12,867 yards) into third place on the team's all-time passing yards list. Roethlisberger currently has 12,836 passing yards.
• Needs seven touchdown passes to become just the second quarterback in team history to throw 100 career touchdown passes (Terry Bradshaw - 212). Roethlisberger currently has 93 career touchdown passes.
• Needs one 300-yard passing game to move into sole possession for second place on the team's all-time list behind only Tommy Maddox. Roethlisberger currently has four and is tied with Neil O'Donnell.
*
WR Hines Ward
• *Needs one 100-yard receiving game to move into sole possession of second place on the team's all-time receiving list. He currently has 16, which is tied with Louis Lipps (1984-91).
*• *Needs 461 yards from scrimmage to reach 10,000 total yards for his career. He currently has 9,539 total yards from scrimmage (9,113 receiving, 426 rushing).
* *
*RB Willie Parker
• *Needs 79 total yards from scrimmage to move into 10th place on the team's all-time list. Parker currently has 5,081 total yards from scrimmage.
*• *Needs one rushing touchdown to move into a tie for eighth place for rushing touchdowns on the team's all-time list with Rocky Bleier. Parker currently has 22 rushing touchdowns.
*• *Needs 15 rushing attempts to move into fourth place on the team's career list ahead of John Henry Johnson (1,025). Parker currently has 1,011 career rushing attempts.
* *
*TE Heath Miller
• *Needs three touchdown receptions to pass Bennie Cunningham (20) for third on team's all-time touchdowns list for a tight end. Miller currently has 18 receiving touchdowns.
* *
*K Jeff Reed
• Needs two field goals to move past Roy Gerela (146) into second place on the team's all-time field goals made list. Reed currently has 145 career field goals.
* 
*DE Aaron Smith
*• *Needs 1.5 sacks to move past Ernie Holmes (40) into eighth place on the team's all-time sacks list. Smith currently has 38.5 career sacks.