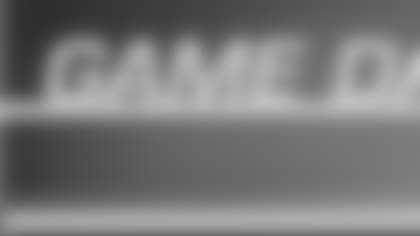 *STEELERS vs COWBOYS SUNDAY, DECEMBER 7, 2008 KICKOFF -- 4:15 P.M. *
Steelers (9-3) vs. Cowboys (8-4)

Pittsburgh Steelers (9-3) vs. Dallas Cowboys (8-4)
Date: Sunday, Dec. 7, 2008
Kickoff: 4:15 p.m. (ET)
Site: Heinz Field (65,050) • Pittsburgh, Pa.
Playing Surface: Grass/DD Grassmaster
TV Coverage: FOX (locally WPGH-TV, channel 53)
Announcers: Joe Buck (play-by-play) Troy Aikman (color analyst) Pam Oliver (sideline)
Local Radio: Steelers Radio Network WDVE-FM (102.5)/WBGG-AM (970)
Announcers: Bill Hillgrove (play-by-play) Tunch Ilkin (color analyst) Craig Wolfley (sideline)
 
 
**A Look at the Coaches

*Pittsburgh Steelers Head Coach Mike Tomlin
Overall Regular-season Record: 19-9 (.679)/second season
Regular-season Record at Pittsburgh: 19-9 (.679)/second season
Playoff Record/Years: 0-1/one year
 
Dallas Cowboys Head Coach Wade Phillips
Overall Regular-season Record: 69-46 (.600)/ninth season
Regular-season Record at Dallas: 21-7 (.750)/second season
Playoff Record/Years: 0-4/four years
* *
*
Series History: Series began in 1960
*Overall: Dallas leads 14-12
At Pittsburgh: Pittsburgh leads 7-6
At Dallas: Dallas leads 8-5
Neutral Sites: n/a
Last Regular-Season Meeting: Oct. 17, 2004 (in Dallas) Pittsburgh 34, Dallas 20
Postseason Series: Pittsburgh leads 2-1
*(postseason record not included in overall series record)
Pittsburgh owns a 12-14 all-time record against the Dallas Cowboys in the regular season and a 2-1 mark in the postseason...Pittsburgh won the most recent matchup between the two teams on Oct. 17, 2004 (24-20) in Dallas as Steelers'LB*James Farriorforced a fumble by Dallas QB Vinny Testaverde that was recovered by DE Kimo von Oelhoffen, setting up the game-winning two-yard TD run by RB Jerome Bettis with 30 seconds left to play...prior to that win the Steelers had lost four straight to Dallas dating back to a 24-21 win on Sept. 4, 1988 at Three Rivers Stadium...the victory also snapped the Steelers' two game losing streak in Dallas dating back to a 36-28 victory on Sept. 13, 1982...Pittsburgh is currently on a two-game home losing streak to Dallas, with the Steelers last win in Pittsburgh occurring in that 1988 contest...these two teams have met three times in Super Bowls, with Pittsburgh winning 21-17 on Jan. 18, 1976 in Super Bowl X; Pittsburgh also won 35-31 in Super Bowl XIII on Jan. 21, 1979; Dallas got revenge on Jan. 28, 1996 when they defeated the Steelers 27-17 in Super Bowl XXX...Mike Tomlinhas never faced the Cowboys as a head coach.
 
*
**Steelers-Cowboys Connections
Steelers-Cowboys Connections: Several Steelers have ties to Dallas and the Cowboys. Steelers defensive backs coach Ray Hortonplayed for the Cowboys from 1989-92 and was a member of the team's Super Bowl XXVII championship squad. DT Casey Hamptonis from Texas (Galveston) and played at the University of Texas along with WR Limas Sweed(Brenham, Texas) and OT Tony Hills. LB PatrickBailey is from Elmendorf, Texas and LB Bruce Davis hails from Houston. LS Jared Retkofskyplayed at TCU and is from Justin, Texas.
 

*What To Look For
* 
*PITTSBURGH TEAM NOTES
* 
• The Steelers look to improve to 13-14 all-time against the Cowboys in the regular season.
• The Steelers look for their first win at Heinz Field against Dallas and their first win in Pittsburgh in the series since a 24-21 victory in 1988.
• The Steelers are looking for their second straight win in the series.
• The Steelers look to improve to 2-2 against NFC opponents this year.
• The Steelers look to improve to 8-6 home in the all-time regular season series.
• The Steelers look to improve to 5-2 on the road this year.
• The Steelers need two victories to become the first AFC team to reach 550 total victories. Pittsburgh's all-time record is 548-519-21.
 
*PITTSBURGH INDIVIDUAL NOTES
* 
*QB Ben Roethlisberger
• Needs one more victory as a starting quarterback to break the NFL's all-time record for wins by a quarterback in his first five seasons in the league. He currently has 48 career wins and is tied with Otto Graham, Dan Marino and Tom Brady.
• Needs 588 passing yards to become the first Steelers' quarterback with three straight 3,000-yard seasons. QB Terry Bradshaw had two consecutive such seasons in 1979-80.
• Needs three touchdown passes to become just the second quarterback in team history to throw 100 career touchdown passes (Terry Bradshaw - 212). Roethlisberger currently has 97 career touchdown passes.
• Needs one 300-yard passing game to move into sole possession of first place on the team's all-time list ahead of Tommy Maddox. Roethlisberger currently has six.
* 
*WR Hines Ward
• *Needs 78 yards from scrimmage to reach 10,000 total yards for his career. He currently has 9,922 total yards from scrimmage (9,492 receiving, 430 rushing).
• Needs 22 receptions for 800 in his career
.
*RB Willie Parker
• *Needs one rushing touchdown to move into sole possession of eighth place for rushing touchdowns on the team's all-time list with Rocky Bleier. Parker currently has 23 rushing touchdowns.
 
*TE Heath Miller
• *Needs one touchdown reception to pass Bennie Cunningham (20) for third on team's all-time touchdowns list for a tight end. Miller currently has 20 receiving touchdowns.
* *
*K Jeff Reed
• Needs 23 points to surpass Roy Gerela for second place on the team's all-time scoring list. He currently has 709 career points while Gerela finished with 731 career points.
* 
*LB James Harrison
• Needs 1.5 sacks to break the team's single-season sacks' record set by Mike Merriweather in 1987. Harrison currently has 14 sacks in 2008 while Merriweather finished with 15 in 1984.