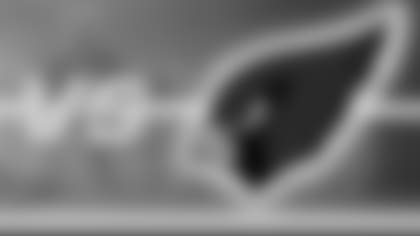 ](http://www.steelers.com/adPromo/clickThrough/processClick.io?adPromoID=95922)
STEELERS vs. CARDINALSTHURSDAY, AUGUST 13, 2009KICKOFF 8:00 P.M.HEINZ FIELDHeinz Field Game Day Information

 
Steelers (0-0) vs. Cardinals (0-0)

Pittsburgh Steelers (0-0) vs. Arizona Cardinals (0-0)
Date: Thursday, Aug. 13, 2009
Kickoff: 8 p.m., ET
Site: Heinz Field (65,050) • Pittsburgh, Pa.
Playing Surface: Natural Grass
TV Coverage: ESPN
Announcers: Mike Tirico (play-by-play) Jon Gruden (color analyst) Ron Jaworski (color analyst) Suzy Kolber (sideline) Michele Tafoya (sideline)
Local Radio: Steelers Radio Network WDVE-FM (102.5)/WBGG-AM (970)
Announcers: Bill Hillgrove (play-by-play) Tunch Ilkin (color analyst) Craig Wolfley (sideline)
Spanish Radio: Grupo Radio Acir (Mexico City) 88.9 FM
 
 
**A Look at the Coaches

Pittsburgh Steelers Head Coach Mike Tomlin
Overall Regular-season Record: 22-10 (.688)/second season
Regular-season Record at Pittsburgh: 22-10 (.688)/second season
Playoff Record/Years: 3-1/two years
 
Arizona Cardinals Head Coach Ken Whisenhunt
Overall Regular-season Record: 17-15 (.531)/second season
Regular-season Record at Arizona: 17-15 (.531)/second season
Playoff Record/Years: 3-1/one year
 
Series History
Series History: Series began in 1933
Overall: Pittsburgh leads 33-23-3
At Pittsburgh: Pittsburgh leads 21-8-1
At Arizona/Chicago/St. Louis: Arizona leads 15-11-2
Neutral Sites: Pittsburgh leads 1-0
Last Meeting: Feb. 1, 2009 (Super Bowl XLIII) Pittsburgh 27, Arizona 23
Postseason Series: Pittsburgh leads 1-0
(Postseason history included in overall record)
Preseason series: Arizona leads 2-0 (since 1970)
This marks the third preseason meeting between the teams,including the first at Heinz Field...the most recent meeting betweenthe teams in the preseason was in 2006 when the teams openedthe Cardinals' University of Phoenix Stadium, a 21-13 Arizona victory...the only other meeting in the preseason (since 1970) was in 1985 against the then-St. Louis Cardinals, who beat the Steelers 14-6 in St. Louis...the two teams last met in Super Bowl XLIII, a 27-23 Steelers' victory...the Steelers merged with the Chicago Cardinals in 1944 to form Card-Pitt because of the lack of available players due to World War II...the team finished 0-10 that season and played their home games in Chicago...two of the last four regular-season games between Pittsburgh and Arizona have gone into overtime, both games in Arizona...the Steelers lost in overtime to the Cardinals, 20-17, Oct. 30, 1994, but defeated Arizona, 26-20, Nov. 30, 1997. 
 
Steelers-Cardinals Connections
* Steelers-Cardinals Connections: Several Steelers have ties to the Cardinals and the Phoenix area. Steelers with direct ties to the Arizona includerunning backs coachKirby Wilson, who coached for the Cardinals from 2004-06. College scoutKelvin Fisher played at Arizona State (1988-91) and resides in Queen Creek, Ariz. ScoutJoe Greene *spent eight seasons as the defensive line coach for the Cardinals.
Cardinals with Steelers/Western Pennsylvania connections include Head Coach Ken Whisenhunt, who served as the Steelers as their tight ends coach (2001-03) and offensive coordinator (2004-06). Assistant head coach/offensive line Russ Grimm, a native of Pittsburgh who played collegiately at Pitt, coached the Steelers' offensive line (2001-06) and was also the team's assistant head coach (2004-06). Special teams coach Kevin Spencerwas the Steelers special teams coach from 2002-06. Passing game coordinator Mike Milleris a native of Pittsburgh, played at Clarion and was a public relations and operations intern with the Steelers from 1994-95. He also served as an offensive assistant for the Steelers from 1999-03. Linebackers coach Matt Raichis a native of Monaca, played at Westminster and was the Steelers offensive assistant from 2004-06. Defensive backs coach Teryl Austinplayed at Pitt from 1984-87. QB Brian St. Pierre, CB Bryant McFadden, WR Sean Morey, OT Oliver Ross, FB Dan Kreider, LB Clark Haggansand TE Jerame Tumanhave all been on the Steelers active roster throughout their careers. C Donovan Raiolaand C Ben Claxtonwere in camp with the Steelers. WR Larry Fitzgerald, LB Gerald Hayes, QB Tyler Palkoand RB LaRod Stephens-Howlingsall played at Pitt while OT Levi Brownplayed at Penn State. OG Reggie Wells, who went to South Park High in Pittsburgh, attended Clarion. WR Steve Breastonis from North Braddock and played high school football at Woodland Hills.