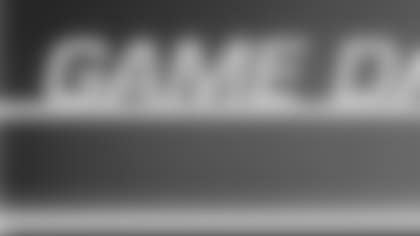 ](http://www.steelers.com/adPromo/clickThrough/processClick.io?adPromoID=95922)
 STEELERS vs. BROWNS SUNDAY, OCTOBER 18, 2009 KICKOFF 1:00 P.M. HEINZ FIELD
Steelers (3-2) vs. Browns (1-4)
*
*Pittsburgh Steelers (3-2) vs. Cleveland Browns (1-4)
Date: Sunday, Oct. 18, 2009
Kickoff: 1 p.m., ET
Site: Heinz Field (65,050) • Pittsburgh, Pa.
Playing Surface: Natural Grass
TV Coverage: CBS (locally KDKA-TV, Channel 2)
Announcers: Kevin Harlan (play-by-play) Solomon Wilcots (color analyst)
Local Radio: Steelers Radio Network WDVE-FM (102.5)/WBGG-AM (970)
Announcers: Bill Hillgrove (play-by-play) Tunch Ilkin (color analyst) Craig Wolfley (sideline)
Spanish Radio: Grupo Radio Acir (Mexico City) 88.9 FM
 
 
A Look at the Coaches
**
Pittsburgh Steelers Head Coach Mike Tomlin
Overall Regular-season Record: 25-12 (.676)/third season
Regular-season Record at Pittsburgh: 25-12 (.676)/third season
Playoff Record/Years: 3-1/two years
 
**Cleveland Browns Head Coach Eric Mangini
Overall Regular-Season Record: 24-29 (.453)/fourth season
Regular-Season Record at Cleveland: 1-4 (.200)/first season
Playoff Record/Years: 0-1/one year
Series History: Series began in 1950
*Overall: Pittsburgh leads 59-55
At Pittsburgh: Pittsburgh leads 37-21
At Cleveland: Cleveland leads 34-22
Neutral Sites: n/a
Last Regular-Season Meeting: Dec. 28, 2008 (in Pittsburgh)
Pittsburgh 31, Cleveland 0
Postseason Series: Pittsburgh leads 2-0
*(postseason record included in overall series record)
Pittsburgh leads the all-time series 59-55 (including postseason)...the Steelers have won the past 11 games versus Cleveland dating back to their last loss to the Browns on October 5, 2003 at Heinz Field (33-13)...Pittsburgh has won eight straight games in Cleveland and is 9-1 against the Browns at Cleveland Browns Stadium since the Browns re-entered the league in 1999...QB Ben Roethlisberger **has a perfect 9-0 record against the Browns and has thrown 12 touchdown passes and only seven interceptions in his nine starts against Cleveland...the Steelers 31-0 victory over the Browns during the 2008 season-finale was the fourth shutout against Cleveland in the past 10 seasons, including Sept. 12, 1999 (43-0) at Cleveland, Oct. 22, 2000 (22-0) at Three Rivers Stadium and Dec. 24, 2005 (41-0) in Cleveland...RB Willie Parker has rushed for 100-plus yards in six of his eight career games against Cleveland, including his past five contests...Cleveland has not won the season series against the Steelers since defeating Pittsburgh 23-9 at Three Rivers Stadium and 27-7 at Cleveland Municipal Stadium in 1988...Pittsburgh owns a 50-24 record against the Browns since the 1970 NFL merger, including a 32-6 mark in Pittsburgh.
*
*Steelers-Browns Connections
*Steelers-Browns Connections: Several Steelers have ties to the Browns and the Cleveland area. Steelers with direct ties to the Browns and Cleveland/Ohio include assistant head coach/defensive line coach John Mitchell, who began his NFL coaching career as the Browns' defensive line coach from 1991-93. Linebackers coach Keith Butlercoached the Browns linebackers from 1999-02. Offensive coordinator Bruce Arianswas the Browns' offensive coordinator from 2001-03. Steelers DE Nick Easonplayed with the Browns from 2004-06. Steelers players from Ohio include QB Ben Roethlisberger (Findlay, played at Miami, Ohio), LB James Harrison(Akron, played at Kent State), CB Keiwan Ratliff(Youngstown) and LB Andre Frazier(Cincinnati, played at Cincinnati). WR Santonio Holmes played at Ohio State.

Browns with Steelers/Western Pennsylvania connections include OL Hank Fraleyplayed collegiately at Robert Morris and originally signed with the Steelers as an undrafted rookie free agent. CB Hank Poteatwas drafted in the third round (out of Pitt) of the 2000 NFL Draft by the Steelers and played from 2000-02. CB Anthony Madisonplayed for the Steelers from 2006-08. Running backs coach Gary Brownplayed at Penn State (1987-90) while assistant strength and conditioning coach Alan DeGenneroattended Pitt and worked with its football's conditioning program. Strength and conditioning coach Tom Myslinksiplayed for the Steelers for three seasons (1996-97, 2000) and was an assistant strength coach at Pitt.
*
* *
*What To Look For
* *
**PITTSBURGH TEAM NOTES

• The Steelers look to improve to 60-55 all-time (including the postseason) against the Browns.
• Pittsburgh looks for its 12th straight win over the Browns and its 18th win in the last 19 games (including playoffs) against Cleveland.
• The Steelers look to improve to 51-24 (including playoffs) against the Browns since the NFL merger in 1970.
• The Steelers look for their sixth straight win at home versus the Browns.
• The Steelers look to improve to 3-0 at home on the year.
• The Steelers look for their seventh straight win at Heinz Field, dating back to 2008.
 
 
*PITTSBURGH INDIVIDUAL NOTES
 
QB Ben Roethlisberger
• *Needs one 100-plus passer rating game to tie Hall of Fame QB Terry Bradshaw for first on the team's all-time list. Roethlisberger currently has 30 career 100-plus passer rating games in the regular season, trailing only Bradshaw's 31.
 
**TE Heath Miller
• Needs one touchdown to move into second place ahead of Eric Green (24) on the team's all-time list for tight ends. Miller currently is tied with Green with 24 career touchdown receptions.