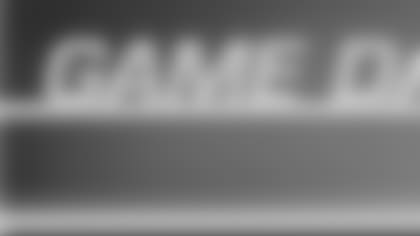 STEELERS-EAGLES GAME QUOTES FRIDAY, AUGUST 8 AT HEINZ FIELD
I thought that the finish to that game was a great experience for some young men to be in somewhat of a pressure situation and have to deliver. To have to communicate and know the whole offense and make some plays, I thought some guys did that. But overall in review of the game, I thought that we got some things accomplished that we wanted to accomplish. I thought that our first offense was sharp coming out of the gate; that was important to us. It was important that we got Willie Parker going and got him some looks; we were able to do that. We wanted to give (Rashard) Mendenhall a few totes and see what he was capable of and I thought that we did that to a degree. I thought that Dennis Dixon came in and did some nice things. Special teams were solid, which of course was important to us. Jeff Reed banged a kick home that he didn't bang home at practice up at Latrobe the other day. That was by design to put him in that situation and Jeff delivered. Defensively I thought that we ran to the ball although we were sloppy tackling at times, which is kind of indicative of the first preseason game. There is a silver lining in those situations because you get put on the short field and you have to stand up in the red zone. We made them kick a few field goals; I thought that was good. All-in-all it was a productive outing the first time out and we are glad to get a win.

Can you talk about Charlie Batch's status?
Charlie looks like he has a broken collar bone at this time. I don't want to speculate on the length of time. I have heard anywhere from the four-to-six week range with his status. It was an unfortunate incident but of course our approach as you guys know is that it is part of football. We will regroup and make necessary changes as this thing goes along.

What happened on that play?
It was a miscommunication between him and Mewelde Moore. The reality is that he ended up with the football and tried to make the best out of a bad situation. He made a nice play; the competitor in him probably got the best of him and he lowered his shoulder and the end result was a broken collar bone.

Given the inexperience of the other quarterbacks, will you look to sign a veteran?
Absolutely; that is something that is being discussed as we speak. We will know more tomorrow.

Will you look for a guy who is a veteran?
It will be a veteran football player.

Is there a possibility of Charlie going on the Reserve/Injured List?
No.

What did Dennis Dixon do good tonight?
I thought that he got the ball out of his hand and that is something that to worry about with a young guy; getting paralyzed if you will. He made some quick decisions. A few times the pocket broke down and you saw his athleticism; he got out around some things. More than anything I thought that he had a nice demeanor. He didn't appear to be overwhelmed by the situation that he was in even though he went into the game earlier than maybe he anticipated. I thought he was cool and that was a big thing for me.
*
*How about Lawrence Timmons and the speed that he showed tonight?
It was really what we expected. He showed us the things that he has been showing us in Latrobe and that he has been showing us even going back into the spring at the South Side facility. Lawrence is a run-and-hit guy. He did that tonight and made some plays for us.

Anybody on the offensive line stick out tonight?
Overall as a group I think that we finished plays. We moved piles and we finished piles. I liked our overall finish; that is an indication that the group is in shape, which I mentioned earlier in training camp. I thought that that showed up tonight with that group. I think that one of the things that is very exciting is our play-action pocket passes have been nice and secure. It has been that way in training camp and I think that it was that way again tonight.

Will Paul Ernster be considered for kickoffs?
We are in the process of still evaluating that. We have a long way to go in regards to that. He did a nice showing for himself tonight but we are still exploring options at that spot.

How bad is Ryan Mundy hurt?
He wasn't about to finish the game but I don't think that it is anything that is going to be long-term. We will know more in the morning but we don't anticipate him missing any game time. It might be a day-to-day thing in terms of his work in Latrobe. It was a shame because that was a young game that we anticipated getting a lot of work there in that football game. Somebody's misfortune was his opportunity with Anthony Smith and Troy (Polamalu) being down. He wasn't able to take advantage of it because he got hurt. That created an opportunity for a guy like Roy Lewis, who stepped in there and made some nice plays. He is a very deliberate striker for a former corner. He was a guy who came from a quarter school and didn't get a lot of work with us in the OTA sessions. He did a nice job tonight.

What was Mundy's injury?
Shin.

Was it important to get Willie Parker some work early?
I am not concerned about the mental hurdle. Willie Parker displays more mental toughness than that to be quite honest with you. It was just important to get him going because it is the first preseason game and he is our primary feature runner. We wanted to give him some totes and get the first offense off to a nice start, which he did for us.

What growth do you expect from Santonio Holmes in year number three?
Santonio wants to be great and he wants to do what is required to be great. He came in absolute awesome physical condition and in great shape. He is a good worker and is very vocal. He communicates with young receivers, older receivers, with our quarterbacks; we expect great things from him and I think that he expects great things from himself.


Willie Colon

Comment on the offensive line:
*
I was happy we had good poise out there, we weren't shuffled. They came out pretty vanilla. We were just fired up to get out there.

*Does it set a tone for the whole season? I know you are going through camp and it can get tough, and you are waiting for someone else to hit.

It felt good to hit somebody else. It was good to look around that huddle and see the other guys had that hunger in their eye. I think everyone is excited, as a line we have a lot to prove.

What happened on the play that Charlie (Batch) got hurt, do you know?

It was a little mix-up between him and Mewelde (Moore). It was a little mix-up, and Charlie tried to make a play and fell on his shoulder pretty hard.

What does Charlie Batch going out mean to this team?

That is one thing about Charlie Batch he is kind of the rock of this team. He helps Ben (Roethlisberger) out a lot. He's been a leader for us, so it's going to be a major blow. I think he'll be back. We got to pray for him.

* 
* *
*Quarterback Dennis Dixon
* 
*On things about tonight's game that stand out in his mind:
* 
I felt good, but there's room for improvement. Obviously, there's a difference in the speed of the game. The two-minute, the goal line. Different situations in the game. How you react to it. I felt like I did well today but there's always room for improvement.
* *
*That two-minute you'd like to have back?
* 
Yes. It wasn't there. I had to tuck it. That's what it was.
* *
*What does the loss of Charlie Batch mean for the team?
* 
For me, I was like a sponge, soaking everything up from him and Ben, but especially Chuck. I'm looking forward to continuing to do that. I'm going to call him after this. I was planning to go back up to Latrobe with him but now I have to see what's going on.

* *
* *
*Running Back Rashard Mendenhall
* 
*How do you feel after your first game at Heinz Field?
* 
It felt good. You have all of that preparation behind you and it's good to just get back on the field. It's just like in college—it's a game situation and a game atmosphere. You just try to have fun.

*On the performance of the offensive line tonight:
* 
They did a great job. There were holes all over the place. You could see it in the runs that Willie [Parker] had and for me and Justin [Vincent].
* *
*Was tonight's preseason game everything you thought it would be?

It was a really good atmosphere and it's a building block going into the season. We just have to get better for the next game and the game after that.
RB Willie Parker
*
*How did it feel to be playing again?
* 
It's great, getting back out here, having fun, and hanging out with my boys. It's just a feeling of a dream come true. I feel like I'm starting all over again.

*Can you talk about your offensive line?
* 
They were really working hard out there and going and getting it. We've all been in training camp for so long. Our defense knows what we're going to do. It feels like we were staying the same, not moving. We weren't going forward or backward. Out here, we were moving a little bit, going forward.

*How important, confidence-wise, was it to go out and score?
* 
It was real big. It was big for me personally, getting on that field and running and getting everything all back. It's just like a dream come true, like I said. I've been thinking about this for a long time.

* *
*QB Ben Roethlisberger
* 
*How would you evaluate the first drive?
* 
I think it was awesome that the offensive line did a great job of run blocking. We ran the ball really well. The running backs ran well. We threw two passes and they protected very well. I think it was a good first drive for us.

*What did you see on the touchdown pass?
* 
It was a blitz, cover zero. It was a sight adjust, we were on the same page. I got it to him and he made it to the end zone.


*WR Santonio Holmes
* 
*How important was it for the offense to score on the first drive?
* 
It was a big statement about what our offense is going to look like in the games to come. It just showed that we were working hard together throughout the whole off-season and now we're finally getting on the same page.

*What did you see on the touchdown?
* *
We knew it was a corner stunt. We didn't want to point it out to let the DBs know that we were reading it. We were just on the same page, read it correctly. He got the ball to me as quickly as possible and I made the play after.


DE Aaron Smith
*
*How did it feel getting back out there?
* 
It's just back into a rhythm and getting a feel for the game. Games are a little faster than practice so it's about getting into that comfort zone. Then mix it up with someone else a little bit and see how it feels.

*What were the first-team defense's goals for the game?
* 
We did well. Except for a couple of penalties, we would have been off the field a few more times. We kept drives alive and let them move the ball on us. They're a good offense. They're going to move the ball a little bit.

*What about clamping down near the goal line?
* 
When you get near the end zone you have to get tired. The coverage is going to get tired and you have to play sounder football. At least in the red zone we made them come away with three and not give them seven.

* *
*S Ryan Clark
* 
*How did it feel personally to get back out there?
* 
I kind of wanted to get another series in to run around a little bit more. I'm just happy to be out here. It's a blessing.

*How would you evaluate the performance of the first-team defense and were you satisfied?
* *
No, not at all. We gave up a field goal early. The only positive that you can take away is that we held them to a field goal. We didn't let them score in the red zone, but we have a lot of work to do.

HEAD COACH ANDY REID *Injuries, Reggie Brown did not play with an inflammation of his Achilles. Hardy (Frantz) came out with an ankle sprain. Quinton (Demps) came out with a slight stinger and then went back in. I saw some good things. But we put a lot of emphasis of scoring in the red zone. We need to do a better job there. Two, from a defensive standpoint, you can't have long drives like that to start the game. We have plenty of work. Too many penalties and we need to do a better job on special teams. There were a lot of good things that went along with it. We had a chance to see a couple players that we need to look at. Everybody had a chance to play, which is a good thing.

*How did Lorenzo Booker and DeSean Jackson do in the return game?
*
I thought they did OK. I have to see how we blocked it up front. It looked like DeSean was close, so did Lorenzo. They both looked like they had a little zip to them.

*Are you concerned with the way your defense gave up that opening touchdown?
* 
It's not the end of the world. I'm not saying that. They have a little different blocking scheme than what we do. We didn't work on it much. I think we'll be OK when we work on it. They were bouncing the ball quite a bit on us. That's not something our defense has seen. We don't do a lot of that. I think it's good for them learn from.

*How did Donovan McNabb play?
* 
I thought he was solid. I thought he played really well. I liked the poise. There were so many good things that I saw. And a couple bad ones but Donovan was a plus.

*Why did you keep Brian Westbrook from playing?
* 
He had to get his contract done. It was done, he just had to review it and look through it one more time. He'll be out there for the next one.

*How happy are you that (Westbrook's contract) is taken care of?
* 
I think it was great. You read the statement. I thought it was a great job on both sides of getting it done. He's such a good football player. It's great for the city of Philadelphia to have him around.

*Did you expect to have Reggie Brown back at practice?
* 
I do. He just has a sore Achilles. I didn't want to push the issue there.

*Will Asante Samuel practice?
* 
We'll see.

*Where is Shawn Andrews?
* *
He's going to come in. He had another meeting today. I haven't had a chance to talk to him but I think he'll be in soon.

DeSean Jackson

How excited were you when you first got out on the field?

It was awesome. Just the environment, it was great. It's a big opportunity to come to the NFL and play with a great team like this.

First play, a decoy play – they put you in motion. Talk about that play, and how they're already using some trick plays with you.

Just a fake reverse, trying to catch the defense off guard a little bit. Whatever I can do to help this team be successful, that's what I'm going to do.

Everybody was waiting for you to get that first hit. What was it like to finally get that sort of punishment out there?

It felt good. It's football, man, that's what I play. Nothing different – just get out there and keep making the same plays.

*
* *
*Lorenzo Booker

Did you feel like you were trying to do too much those first few plays?

Oh yeah – that's the fact. Whenever you're anxious and you want to make a play, you still have to remain calm. That's something that I was able to do all camp, but you get out there in a preseason game and everybody's pumped up, you kind of forget that. A few slips. It happens in the beginning. I'd rather it happen now than in the regular season. That's what the preseason is for, to work out the kinks.

Did you feel there's some anxiety on the offense?

No, not at all. The offensive side felt very comfortable. I can think of a couple of plays that I could have done better on, but that's what this is for, to go out there and work on some of the small things before our opener. I don't feel like there were any major mistakes, which is the bottom line. You have to walk away feeling good about that, knowing that there wasn't something where you just blew it.

Compare tonight to the first game of your rookie season.

It's not even close. I was more amped (tonight) because I know I can play in the NFL now. I've started a game in the NFL now. I've played against Ray Lewis and everybody, so I know that I can do it. Knowing that I can play against those guys, it makes you really want to show people what you're made of.

* 
* *
*Quintin Mikell

What adjustments did you make for the second drive?

We didn't make any real adjustments, we just talked and said, 'Everybody calm down and play our game.' We came out there and we did that. I just think we were really excited when we first came out there, and over-thinking things, which kind of happens when you haven't been playing in a game situation in a while. We've been hitting each other all day, and we're just excited to hit somebody else.

How did the fact that you'll play this team again (on September 21 in Philadelphia) affect your game planning?


I think we wanted to come out fast and play physical. I think we just over-thought it a little bit. We didn't really do a whole lot. We kind of kept it vanilla. We didn't show too much. We'll see what happens in a month