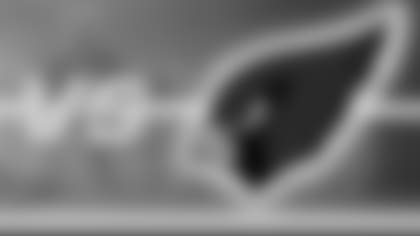 ](http://www.steelers.com/adPromo/clickThrough/processClick.io?adPromoID=95922)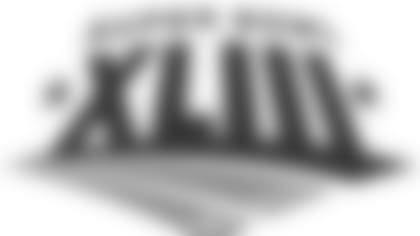 STEELERS vs. CARDINALS SUPER BOWL XLIII SUNDAY, FEBRUARY 1, 2009 KICKOFF IS AT 6:00 P.M. TELEVISED ON NBC RAYMOND JAMES STADIUM
SUPER BOWL XLIII LOMBARDI AND MVP TROPHY PRESENTATION
*
*NFL COMMISSIONER ROGER GOODELL
 "Well, some say that we could not top last year's Super Bowl, but the Steelers and Cardinals did that tonight. Dan, Art, Mike, Ben and all the Steeler fans congratulations on your sixth world championship. You're Super Bowl winners again. Congratulations Dan."
 
STEELERS CHAIRMAN DAN ROONEY *
(on what his expectations of his team were when the season started) "This group of young players was just marvelous. I can't say enough about them. We had the toughest schedule in the league. They kept going under Mike Tomlin's direction and it was great. I would just like to thank President Obama and all of the Steeler nation for supporting us on through the year and it's really terrific. Mike Tomlin has just done a marvelous job and thank you very much."
 
(on if there is room in the trophy room) "We'll make room."
 
*STEELERS HEAD COACH MIKE TOMLIN
(on being the youngest head coach to win a Super Bowl) "Thank you. I'm also the most blessed coach to work with our staff and this group of men right here. I cannot say enough about what these guys are willing to do for one another and for you out there Steeler nation."
 
(on if he ever felt he was in over his head when he replaced Bill Cowher) "No, I had great belief in the Rooney's and their decision making. They know what they're doing. My comfort rested in their decision making and all I wanted to do was prove them right."
 
(on what he was thinking when Larry Fitzgerald scored the touchdown) "Acutally I was thinking if they were going to score, that's how you want them to score, quickly. This has been our story all year, hasn't it men? Steeler football is 60 minutes. It's never going to be pretty. Throw style points out the window but these guys will fight until the end. And I take my hat off to you and I congratulate every last one of you."
 
STEELERS WIDE RECEIVER SANTONIO HOLMES
(on if quarterback Ben Roethlisberger said anything to him on the final drive) "I said to him that I wanted to be the guy that made the plays for this team. I wanted to continue to be great and great players step up in big time games and make great plays."
 
(on what he thought when he saw Cardinals wide receiver score) "I kind of lost a lot of composure. But I knew our defense would get us a chance to get the ball back. And I knew we had a great quarterback in number 7. He's the guy that's going to continue to work hard, give him an opportunity and we did it."
 
(on what the name of the play was that he scored the winning touchdown on) "If I tell everyone that, they'll definitely be looking to stop us from here on out."
 
(final comment) "Thank you. I appreciate it. This is for Pittsburgh baby."
 
STEELERS QUARTERBACK BEN ROETHLISBERGER
(on if he had fun) "I had a lot of fun. I'm really proud of this group of guys. Pittsburgh, our fans, we love you all over the world. And you know what? Offensive line, who's laughing now o-line. Let me take this (Vince Lombardi Trophy) down to them."
 
(on what he said to the team in the huddle) "I said it's now or never. I told the guys all the film study you put in doesn't matter unless we go do it now. I'm really proud of the way they responded. Went all the way down the field and scored."

(on what he learned about himself tonight) "That anything is possible."
*
* *
* *
* *
*LB JAMES FARRIOR
(On what it feels like to win the Super Bowl) "It feels great, man. Number one in the world."
 
(On his post-game thoughts) "Number one, baby, in the world – [there isn't a] better feeling. We were out here all day, 60 minutes. We were out there 60 minutes."
 
(On if he was worried in the fourth quarter) "Heck no. We always believe. We always believe in our team. It didn't matter. It looked bad for a little bit, but we got it."
 
(On winning his second Super Bowl) "Two times in four years, baby. You can't beat it.
 
 
 
LB JAMES HARRISON
 
(on his interception return for a touchdown) "I got the pick. You know we had them matched up and it was kind of like, give it time, and I slid over to the right and he threw it right to my hands, and I took off. I was just trying to get to the other side, and score seven. That's all."
 
(on how exhausting it was running down the field that long) "It was very tiring, but it was all worth it. I was just thinking that I had to do whatever I could to get to the other end zone and get seven. I just wanted to help my team win, that was it. That was all I was thinking about."
 
(on it being tough to get to Kurt Warner, but their defense getting a sack and fumble to end the game) "He was getting the ball out to the receivers that he needed to. He wasn't holding onto the ball long. When he did hold it, it seemed like we were just a step away every time. He did a great job getting the ball out. On that last one, we got to him though when we had to."
 
(on Santonio Holmes' winning catch) "I've got a lot of love for him right now. Oh my God. I don't believe it. That won us the game. Our offense came through for us when we really needed it. We went out there and gave up a big touchdown and our offense came through at the end."
 
 
(on his record breaking interception return for a touchdown) "We had a play call one where we were basically on a max blitz. Kurt [Warner] had to get it out and so he had to throw a quick slant in or out and I guessed on and in and basically just shifted out, flowed out, and he threw it straight to me. After that it was about my teammates helping me get to the other end. Will and determination to try and do what you need to do and help the team win the game."
 
(on the defensive play call on his interception) "It was really a max blitz, I was supposed to be on the running back so I just really slowed up."
 
(on how long the field looked when he was running) "You know it got short when I first started and then it got long again and then it got a little shorter towards the middle and then the end I was just, I am already here there is no need to try and stop. You just got to keep going."
 
(on his laying down on his back after scoring the touchdown) "I kinked my neck a little bit and air was a problem too."
 
(on if he saw Cardinals WR Larry Fitzgerald chasing him) "I was seeing jerseys that were friendly and jersey's that weren't. That is really about it. I saw two jerseys that weren't friendly at the end, and that was it."
 
(on the Arizona blocking scheme and if it gave them problems) "They were doing a lot of protection where they were turning. I felt like it was ok. Coach LeBeau calls a great defense, everything worked out, our offense came through at the end for us."
 
(on what was going through his mind when he reached the endzone) "I had a little burn in my neck and I was tired as a dog."
 
(on if there was any doubt that he would make it to the endzone) "I was going to make it. I'm not going to lie, it was a quarter tank. But I ended up making it."
 
(on the highs and lows of the game) "One second you are on cloud nine and the next second you feel like a piece of garbage, like you just let the whole team and organization down. Then the offense goes out there and comes through for us. They did the same thing in Baltimore and I just can't say enough about that group."
 
(on if he was expecting the game to end the way it did) "You know I was hoping it wouldn't end the way it did but they have a good offense. They have a good group of receivers. They have a good quarterback in [Kurrt] Warner. They were able to come through and make plays. You know they get paid too."
 
(on if he felt pretty good with the lead that they had) "Yeah of course we felt good. That is a position that we really feel like it's not possible to score that many points on us but they were able to do that and a little more. That's why we have an offense too. They came through and they did what they had to do to help us out."
 
(on if this is the best game he has ever been a part of) "I don't know. It is definitely the most emotional game I have ever been a part of. I have never been so emotionally drained in my life. I am just so tired right now man, I could go to sleep right here."
 
 
S TROY POLAMALU
(on the fourth quarter) "It's always four quarters, when you are in big games like this, especially against a quality opponent like Arizona."
 
(on if there were any differences in defensive coverage on Arizona WR Larry Fitzgerald) "No, there wasn't. We had some technique errors, as well as some mental errors. But, a great player like that is always going to find a way to make plays."
 
(on if the Cardinals surprised them in any way) "Not at all."
 
(on how gut-wrenching the final five minutes was) "Oh my God, I don't know. You can't explain it. You are seconds away from me crying in the locker room, and them being out here. That's how amazing this game is."
 
(on what happened on Arizona's touchdown drive to take the lead) "We gave up a play. Great players like that (Fitzgerald) are going to make plays."
 
(on if he had faith that his team was going to come back and score) "Now I do (laughing). Big games like this against a great opponent, you never know. Ben (Roethlisberger) did a great job today. He led the offense down the field. It's amazing."
 
(on how this Super Bowl compares with his first in Super Bowl XL) "You can never compare things that are so sweet like this. It's amazing. I can't believe it. Two Super Bowls – it's amazing."
 
 
 
WR HINES WARD
(on his feelings) "I can't even describe it. I can't even describe it."
 
(on his team's comeback) "It speaks volumes about our team. We never gave up. To come back and win it like that, is just unbelievable"
 
(on his team's confidence to win) "We never doubted ourselves, not for a second. We stayed the course. We knew we needed a field goal. Santonio Holmes really made a name for himself today. This is all what we were preaching about today. All in all, we are the Super Bowl champions for the second time in four years."
 
(on his health throughout the game) "You know what, there was no tomorrow. I left it all on the line. I am just trying to go out there and feel good about this game."