Sunday will mark the fourth time that the Steelers and Bengals will meet on Sunday Night Football, with the Steelers holding a 2-1 edge heading into the game. This is also the second game of the season between the Steelers and Bengals being played on primetime television, the first one played on Monday Night Football on Sept. 16. It's also marks only the fourth time since 1970 that two teams have met in primetime in the same regular season.
Following is a look back at the last three Sunday Night Football games between the Steelers and Bengals.
---
November 18, 1990Steelers 3, Bengals 26Riverfront Stadium
The Bengals jumped out to an early 7-0 lead that they would never relinquish as the Steelers offense wasn't able to get the ball in the end zone.
The offense struggled to put up numbers, with Bubby Brister completing just 14 passes for 112 yards, while the ground game added just 94 yards.
Louis Lipps fumbled on a reverse that was recovered by Bengals' defensive back Barney Bussey and returned 70 yards for a touchdown.
The Bengals rushed for 178 yards on the Steelers defense, with James Brooks carrying the ball 20 times for 105 yards. Ickey Woods had a five yard touchdown run, while Craig Taylor added a one-yard run.
---
December 2, 2007 Heinz FieldSteelers 24, Bengals 10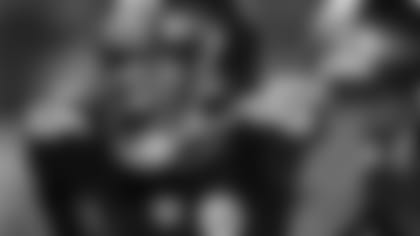 The Steelers were down 7-0 early, but rolled off 17 second quarter points and never looked back on a rainy night.
Hines Ward broke the Steelers' record for career touchdown receptions with his two touchdown performance, passing John Stallworth with 64 career touchdown receptions.
"It's definitely a great feeling to surpass Mr. Stallworth with the touchdown record," said Ward after the game. "It was something I really wanted bad coming into this year. You know you only need five, six touchdowns to get the record and just a great feeling, especially on a night where it was a big game."
Ben Roethlisberger completed 21 passes for 184 yards and two touchdowns. A Willie Parker fumble led to a Bengals field goal in the third quarter, the only points they were able to manage after their first quarter touchdown.
The home field win was the first one in the Steelers-Bengals series since 2004, when the Steelers defeated the Bengals 28-17 at Heinz Field.
---
October 21, 2012Paul Brown StadiumSteelers 24, Bengals 17
It was a see-saw game, but the Steelers managed the last 10 points to pull out the 24-17 win on the road.
"This was a big AFC North road victory for us," said Coach Mike Tomlin postgame. "Guys did what was necessary. We were down a few guys and I liked the contribution from the men that stepped in their place."
With Rashard Mendenhall and Isaac Redman not playing, Jonathan Dwyer made his first NFL start and took advantage of the opportunity. Behind an offensive line that was missing Maurkice Pouncey and Marcus Gilbert, Dwyer rushed for 122 yards on 17 carries. Rookie running back Chris Rainey added four carries for 17 yards and a touchdown. Ben Roethlisberger completed 27 passes for 278 yards and a nine-yard touchdown pass to Heath Miller.
"I'm proud of the way those young guys stepped up," said Roethlisberger, who was 27 of 37 for 278 yards. "There never was a doubt they would do that."
The defense was without Troy Polamalu, but came up big with a LaMarr Woodley interception that set up a game-tying touchdown in the first half.