---
---
October 11, 2009Pittsburgh 28, Detroit 20Ford Field
The Pittsburgh Steelers held off a late rally by the Detroit Lions and captured their second straight victory of the season with a 28-20 at Ford Field. The win improved the Steelers record to 3-2 and it was the Steelers first road win for the season.
The Lions struck first by marching down the field by scoring a 46-yard field goal by K Jason Hanson. The Steelers wasted no time to retaliate with a 78-drive that was culminated with a seven-yard rush by RB Rashard Mendenhall.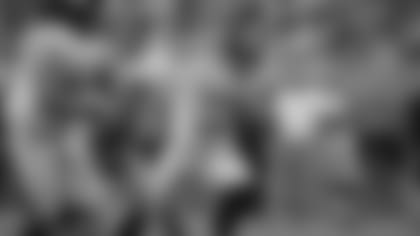 Detroit attempted to take the lead again in the first quarter; however, they sufficed with a 46-yard field goal again by Hanson to make the game 7-6. Pittsburgh took control in the second and third quarter by scoring 21 points. QB Ben Roethlisberger threw three touchdowns and one interception in the time span.
Roethlisberger threw his first touchdown to TE Heath Milleron a 12-play, 75-yard drive. On Pittsburgh's next possession, Roethlisberger threw an interception which was returned for 38 yards and scored for a touchdown by CB William James.
Roethlisberger came back from the costly turnover with two touchdowns, including one to WR Hines Ward and a 47-yard touchdown to rookie WR Mike Wallace. Detroit tried to make a comeback late in the fourth quarter by scoring a touchdown; however they couldn't get enough time for QB Daunte Culpepper as he was sacked three straight plays. The drive ended on a failed Hail Mary pass on fourth down.
LB James Harrison led the Steelers defense with three sacks to hold off the Lions fourth quarter efforts. The defense racked up six sacks total and one interception by FS Ryan Clark.         
Mendenhall ran for 77 yards in 15 attempts (5.1 avg.) with a long of 27 yards. His best runs came in the first half, due to Pittsburgh opening up the passing game in the second half. Roethlisberger gained 277 yards passing and completed 23-of-30 (76.6%) with three touchdowns for a QB rating of 123.9.