McDonald's Steelers KidZONE Show - 2009 Taping Dates **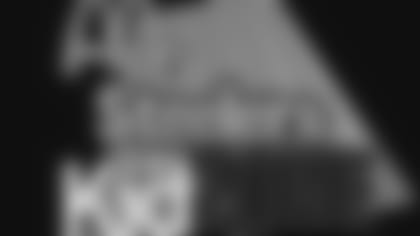 Show taping takes place at Heinz Field in the Coca-Cola Great Hall. Doors Open at 5:15 p.m., show taping begins at 6:00 p.m.
Kids under age 12 are free, all others $5.00.
Two shows are taped per night. Parking available in lot Gold 1A.
**The McDonald Steelers KidZONE Show airs Sunday mornings at 10:30 A.M. on The Pittsburgh CW.
Show begins airing on Saturday, Sept. 12 Once guests are known for each show we will publish them on this page. **
Taping Dates Tuesday, September 8 - Ryan Mundy and Dan Sepulveda Tuesday, September 15 - Stefan Logan and Keyaron Fox Tuesday, September 29 - Keiwan Ratliff and Shaun McDonald Tuesday, October 6 -  Tuesday, October 13 -  Tuesday, October 20 -  Tuesday, October 27 -
* *
Hey Kids - Send in your questions to be asked on the KidZone Show. Email us with your question that would apply to any player (not a question for a specific player). Send the question to:  Player Question Email