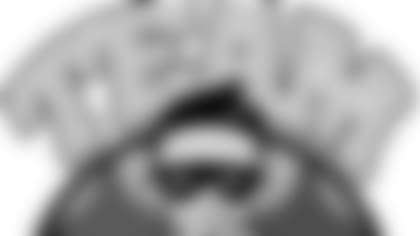 Join Team Elijah at Light the Night
Thursday, October 1 Heinz Field
**Steelers defensive end Aaron Smith will take part in the Light The Night Walk on Thursday, October 1 at Heinz Field.
Smith will walk as a part of Team Elijah in support of his six-year old son who was diagnosed with leukemia last fall.

Light the Night Walk is The Leukemia & Lymphoma Society's annual fundraising event to pay tribute and bring hope to those battling blood cancers and to commemorate loved ones lost.
You can honor Elijah Smith by clicking here on **Team Elijah** and making a donation to "Team Elijah" or sign up to walk at Light the Night as an honorary member of "Team Elijah" and start fundraising on your own.