Alan Faneca is a finalist for the Pro Football Hall of Fame Class of 2019, which will be announced on Saturday night at the NFL Honors show. Faneca's numbers and accomplishments tell the story of why he should be in the Hall of Fame.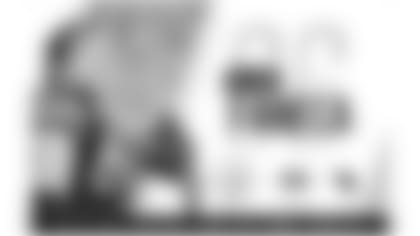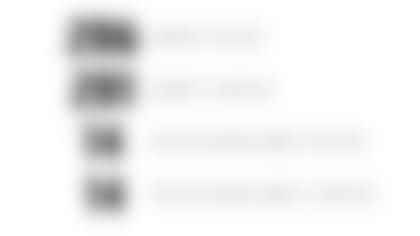 AWARDS:
• SUPER BOWL CHAMPION (XL)
• 4-TIME PRO FOOTBALL HALL OF FAME FINALIST
• 9-TIME PRO BOWL SELECTION (2001-09)
• 6-TIME FIRST-TEAM ALL-PRO (2001, 2002, 2004-07) MOST (TIED WITH TONY GONZALEZ) OF ANY 2019 PRO FOOTBALL HALL OF FAME FINALIST
• 2-TIME SECOND-TEAM ALL-PRO (2003, 2008
• PITTSBURGH STEELERS ALL-TIME TEAM
• NFL 2000s ALL-DECADE TEAM
NOTES:
• In Faneca's 13 seasons with three teams, 10 times his offenses ranked in the top-10 in rushing, including six top-five finishes and twice at No 1 (2001, 2009).
• In 2007, the Steelers ranked third in rushing, that same year the New York Jets ranked 19th. When he arrived in New York in 2008, the Jets' vaulted to ninth in his first season there and first in his second.
• Only five offensive guards have been elected to the Pro Football Hall of Fame in the last 10 years (Randall McDaniel, Russ Grimm and Will Shields – only three modern-day selections).
• Only eight offensive linemen have more Pro Bowls – all are in the Pro Football Hall of Fame.
QUOTES:
"When you look at the linemen of his era, he did things that Hall of Famer Dermontti Dawson was able to do. He was such a special player at a time when he did things unique to the game of football. He had the power to control his area and the athleticism to be a factor when he pulled. When we ran the football, we ran behind him on the left side and when we pulled, we ran behind him on the right side. His block for Willie Parker's touchdown run in Super Bowl XL was all about Alan." - Bill Cowher
"I wouldn't be in the Hall of Fame without Alan Faneca. He was the best guard that I ever played with and him pulling made him so much more special than I think all the other guards because his ability to pull and play in space was incredible. That was our bread and butter. In pass protection, he did it all. It wasn't just in the run game."
- Jerome Bettis