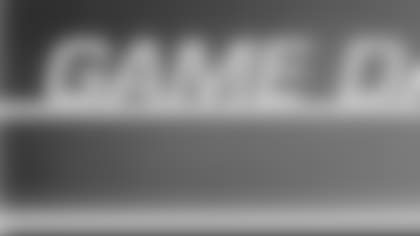 ](http://www.steelers.com/adPromo/clickThrough/processClick.io?adPromoID=95922)
 STEELERS at DOLPHINS SUNDAY, JANUARY 3, 2009 KICKOFF 1:00 P.M. LAND SHARK STADIUM
Dolphins Head Coach Tony Sparano
(On Pat White's injury status) –"Right now all we know is he's at the hospital and they're running some other tests. At this time, the information that we have is that he's doing okay."
 
(On if White was cognizant after the hit) –"I'm not sure. When I got over there, he was moving around okay."
*
*(On Chad Henne's injury status) – *"Chad got kind of a combination thing there, but got hit in the head high-area, and vision was blurred and just couldn't get it back. Just couldn't get it back."
* *
*(On if the injury was similar to a concussion) – *"I really don't know."
 
*(On if there was the thought of putting Henne back into the game when White was injured) – *"No."
* *
*(On his reflection of the season) – *"It's definitely too early. I have no reflection on the season right now. Sit down and watch tape. From my end, when you turn the ball over the number of times that we turned it over this season, and give up the number of big plays that we've given up this season, you're 7-9."
* *
*(On if he expected the team to be better than 7-9 this season) – *"Yes."
* *
*(On Tyler Thigpen's play) – *"Tyler came in and got us back in the game, made a couple real heads-up plays. That's some of the stuff he did in Kansas City. He can move around, throw the ball, and get out of trouble just a little bit, so he did that. Made a nice throw to [Davone] Bess, unfortunately, ended up with that interception there at the end going for a turnover."
* *
*(On his assessment of Pat White's play) – *"Had a couple series in the game, ran it a little bit, tried to get him going that way. Tried to run it with him. I think he had one throw, three called throws. The play he got hurt on was a called throw. It was a naked, and that's all I can say. I think he was 0-1 and ran the ball"
* *
*(On what he told the team in the locker room after the game) – *"I told them that 7-9 is mediocre and that mediocrity is not really accepted here. It's just not. That group fought really hard, they kept themselves in a lot of football games, I'm proud of them for doing that. The Pittsburg Steelers are the defending champions because they find ways to win in those situations. They find ways to win, and we couldn't find ways to win. That's something that we have to do, we have to be able to get there."
* *
*(On the play of Chris Clemons and Jason Allen) – *"I saw Jason make a couple plays on the ball. I didn't feel him in a negative way. I thought Jason did a pretty good job, and the same with Chris, I didn't feel him in a negative way. There was one play back there, I don't know if Chris was involved in it, but it was the second long play, the second long touchdown where they ended up running into each other back there. I think Hines Ward [was] in the middle of that, and the 'over' route came through, but I don't think that had much to do with Clemons."
* *
*(On the first half effort) – *"17-10 at halftime against a team like that, we had a chance. We came in here, at halftime, I think guys were really upbeat, really positive. It's 17-10, offensively, we felt like we were doing some good things, we had the ball coming out, and just didn't make anything of those opportunities. This team has done a great job in the second half of games the last couple of weeks, really on both sides of the football. We felt good about where we were at that point and just didn't make anything out of the first opportunity."
* *
*(On what it takes to win close games) – *"First of all, you have to take care of the football. You're in these kind of games, take care of the ball, and that does a lot for increasing those chances I think. Today it wasn't about penalties, it wasn't about any of those things. Missing a coupled tackles out there that I think we could have made in some of those situations. It was about big plays, it was about turnovers. That's what gets you in the hole, and then you exert a lot of energy trying to get out of the hole."
* *
*(On when he knew Houston won, thus eliminating the dolphins from the playoffs) – *"I didn't have any idea."
* *
*(On Vontae Davis' injury status) – *"Just doing some work on it now. Checking it out, nothing further."
* *
* *
*CB Jason Allen
(On if he thought they were going to come back and win)– "Of course we came out of halftime thinking we had a chance, but we just ran out of gas, it's just the way the ball bounces."
 
(On the falling behind early the last three games)– "We haven't been starting right. You can't play good for two quarters and expect to win. We got to play four quarters and bring the same intensity that we have in the fourth quarter, for the whole 60 minutes."
 
(On if the Steelers did anything to surprise the Dolphins today) *– "They didn't do anything during the week that we hadn't prepared for and wasn't prepared for. More than anything I think it falls on us."
 
*(On if the season was satisfactory or not)– "Dissatisfactory. Our goal was to win the division and we came up short on that. Anytime you come up short on a goal, it' disappointing. We knew we had a chance at the playoffs, and we controlled our own destiny. We just let it slip out of our hands."
 
WR Davone Bess
(On what he takes from this game/season) – *"We have to start fast and finish strong. That is something that has been haunting us all year. You can take it back to earlier in the season where we would come out and just dominate and not finish. And now here it is late in the season and it is the other way around. This late in the year and against a good opponent like this you got to be able to do both of them. You put them together and you should be able to execute."
 
*(On seeing Pat White go down) – *"It was real unfortunate that it had to go down like that. Everything bad that could possibly happen, happened. We showed good resilience bouncing back, but at that point it's almost a little too late. We had a shot, an opportunity but we didn't make the most of it."
 
*(On the offensive spark that Tyler Thigpen provided) – *"I think our coaches do a great job of having us all prepared just in case a situation like that did happen. Tyler can just step in and not really miss a beat. He showed some great poise and had a couple great drives for us. We just came up short a little bit."
 
* *
*WR Greg Camarillo
(On why the Dolphins fell short this season) – *"To win consistently you have to finish the season. To get into the playoffs you got to get into a streak at the end, and we didn't do that. We fought back in games, but playoff teams fight back and win not just fight back and make it a contest. We didn't take that step this year."
 
*(On locker room mood after the game) – *"The game pretty much describes the season. You get off to a bad start, fight your way back, and just come up short. It kind of has been the theme over the last three games, pretty much the theme of the season. We have a lot of character on this team and I value all of these guys for the way they keep fighting, but we had to take that step to fight back and win, not just fight back and get close."
 
*(On Tony Sparano's comments after the game) – *"We show a lot of character by fighting back, but its mediocrity when you fight back and don't win, and mediocrity is unacceptable. That is word for word, but to be a playoff team you have to win the close ones."
 
*QB Chad Henne
(On the injury to his eye) – "On one of the sacks I fell on the left side of my head and I got a pretty bad bruise below my eye [and had] blurred vision throughout. I was hoping it would clear up. I just didn't have perception on the ball. I was throwing fine on the sidelines; I couldn't really visualize my throw so the blurred vision is what kept me out."
* 
*(On what kind of injury he will treat this as) – "For right now it is just eye injury. We will see tomorrow. I [will] go see the eye doctor and see what happens."
* 
*(On if he played with the injury at all) – "I played about five plays with it. It actually worsened when we went in at halftime and I sat down inside the locker room."
* 
*(On if there was any point during the 2nd half he thought he could play) – "With me I am always sitting back there continuously talking to the trainers saying 'It is getting better, it is getting better' but then as soon as I threw the perception of me seeing the throw wasn't there."
 
(On what he thought when he saw Pat White get hurt) – "It is tough. It didn't look good. Obviously I wasn't in the greatest [vantage point]. From what it looked liked it didn't seem good. It was good to see him move his hands and I think I saw his leg move once which I think is good. Our prayers are out for him. Hopefully he ends up OK and ends up healthy."
* 
*(On if he thought there was a chance he would come back in after the Pat White injury) – "I just wanted to try to see if my eye was getting better or worse or maintaining the same. I was pushing to see if I could go in but at the time the medical staff said it was not a good idea, [and to] wait another five minutes and nothing was changing at that moment."
* 
*(On if the injury occurred on the play right before the high snap) - "I think it was maybe two plays previous to that. I am not sure, but one of those plays."
* 
*(On if the injury is just to one eye) – "Yes, my left eye."
* 
*(On if he was over with the group by Pat White) - "I was not at the group. I was just on our sideline. In my condition I didn't want to run across."
* 
*(On if people said he was talking)– "I believe, yea, that he was communicating to the trainers and you could see on the jumbotron that his hands were moving."
* 
*(On the job that Tyler Thigpen did)– "I thought Tyler did a tremendous job avoiding some of the sacks, being able to move outside the pocket and complete some passes. The guy in his situation being the number three [quarterback] he doesn't get a lot of reps [in practice]; just basically scout team most of the week, getting maybe one or two reps with the group. For him to know the reads and make some plays out there for us was big for us."
* 
*(On reflecting on his first year as a starting quarterback)– "It was up and down. There were some highs and lows, but overall I feel it was a good start, I will say that. It wasn't perfect, it wasn't great, it was good. Obviously there is so much more improvement to be made and I will make that in the off-season. I will be fired up for next season, that is for sure. Definitely waiting for the improvement and getting better for next year."
(On if he looks forward to the offseason in order to improve on his game)- "It is tough with the opportunities that we had. We were still in playoff hunt and we are still upset. The offseason is definitely a great time for growing, for mentally and physically. Take a step back from what happened and really learn from the mistakes and improve on for the following season."
* 
*(On looking sharp early in the ballgame)- "I felt pretty good. Our game plan was a good game plan to attack them. We knew we could open up some holes on their secondary and really turned to protection. It was tough. You have to give them credit, they have some good guys that can rush the passer, but we were still getting some good plays off. I thought we were running the ball pretty well in the first half to open up some passing lanes."
* 
*(On what happened the last few weeks of the season)– "Comes down to consistency, it comes down to execution. At first we preached finishing well and we went on a period there when we did finish good. Then the last couple of weeks we didn't start fast. It was due to part of not being ready for the game. We need to be ready for every game. We need to execute fully as a team, the three phases of the game we just have to execute. The game plan was out there for us, we just need to execute as an offense, defense, and special teams in order to win the games out there."
 
* 
*DE Kendall Langford
(On trying to stop the run game today)– "They capitalized on our mistakes. If we fit into the wrong gap, they were able to make the cutback and make the big play. I think they had a couple big plays that were made because of simple mistakes, misfits, or one thing or another. That led to their 200 rushing yards."
 
(On if he thought they were going to win when the score was 27-24)– "We didn't have a doubt in our mind that we were going to win the game today, but unfortunately we didn't. When we got the ball we thought we were going to score and take the lead, but things happen and unfortunately we didn't get it done."
 
(On his individual season as a whole) *– "I definitely think I am better then I was last year. I have improved as the season went along, and all I can do it try to keep getting better."
 
 
*CB Sean Smith
(On what he learned this season)– "I learned a lot, and I feel like for a rookie, I've seen it all. I faced some of the best quarterbacks in the game, from Manning to Brees. I faced wide receivers like Steve Smith, Andre Johnson, Reggie Wayne, the list goes on and on. I definitely took my lumps along the way. I think playing this whole year as a rookie and starting, it definitely helped my learning curve."
 
(On what he needs to work on for next year)– "Make the most of the opportunities. Turnovers are hard to come by in this game. The quarterbacks are so good up here. If you see something you got to make a play on it. It's all about timing and understanding how offenses like to go about the game, momentum, when they like to take their shots. Once you learn that you can kind of play your coverage's differently and your technique differently, because you kind of have a feel of what they like to do in certain situations."
 
(On his feelings of the team's future) *– "We definitely have a bright future. A whole bunch of young guys played, weather it was via injury or what not. I can't wait to get back into the off season workouts. We all can look back at this season and learn from it. We have a very bright future."
 
*LB Jason Taylor
(On coming back from another early deficit)– "Well, three weeks in a row we've put ourselves in these holes in the first half and haven't been able to come back at the end. Turn the ball over, and didn't get them off the field when we had a chance there defensively at the end."
                                                                                         
(On what could have improved defensively) – *"I don't know. Tackling is one. Getting off blocks is another. There are a lot of excuses people can find and use, I'm not a real big fan of that. They ran the ball a whole lot more than they should have today and made some big plays on us. You do that, you're going to lose the game."
 
*(On the play where Pat White got injured) – *"Pat got knocked pretty good there on the sideling trying to make a play. It's one of those things that really puts the game in perspective sometimes. See a guy laying there stiff and not moving, and you can't really do anything to help him. It's a bad feeling."
* *
*(On if losses hurt more when the game is close) – *"Yes they do. You use so much energy all week, and then you don't play very well in the first half, and you're fighting back and giving your best effort to get back in the game, and to come up short at the end, it's just disappointing. We shouldn't have been in that position to begin with, we should have played better early in the game. The fact of the matter is that we had a chance to win regardless of all the bad things you do. It shows you're doing a lot of good things, you have a system and the talent to do it, it's frustrating that you don't do it more consistently."
 
*(On if Ben Roethlisberger's mobility alters the way he is pressured) – *"No, you need to stay after him. He does move around a little bit, make some plays with his feet and with his arm running around, extending plays. You just have to keep rushing. The scramble rules apply on the back end, stay with your receiver, and hope the front gets there in time."
 
*(On if the way the season ended will inspire him to work harder in the offseason, or does he need a break from football) – *"It's obviously a very disappointing way to end it. To have a chance in December to control your own destiny, and then you lose that, and still have a chance to win a game and hope for the best, and you drop the ball three weeks in a row, it's frustrating. At this point, unfortunately for us, we're done. Our season's over, and after tomorrow, we'll meet real quick, and take a break. The working hard part will start when you get ready for the next season. Right now it's about resting and getting away."
 
*(On if he wants to play football next year) – *"I wanted to win today, and I didn't win today. We'll see what happens later on."
 
*(On the feeling on the sideline down 27-24 after recovering the fumble) – *"Obviously at worst case, you're going to tie the game up. [Tyler]Thigpen did a good job. He came in and made some plays, he ran around a lot, avoided a sack there by [James] Harrison, threw a touchdown pass to [Davone] Bess. He played his butt off. He had a throw that I'm sure he wanted to have back, but you can't fault him for it. The guy's trying to make plays and working hard. We obviously thought we'd at least tie the game up, worst case, but it didn't work out that
way."
* *
*(On when he will start to think about his playing future) – *"I don't know. We have things that need to sort out. I'm sure the team's going to meet, figure out what they're going to do. I'll be on a golf course somewhere figuring out what I want to do."
* *
*(On if he wants to come back to the Dolphins to play next season) – *"We'll see what happens, guys. We'll see what happens."
 
 
*QB Tyler Thigpen
(On if he has done enough to prove to this coaching staff and others that he could be a starter)– "It is not about coming out and talking about that stuff. I was third guy today and I was coming in. [When] the first two guys went down and I was asked to come in to make plays and lead our team back down. Unlucky there at the end, [I] threw the two interceptions, both I would like to get back. Those are things you need to learn from and move on."
* 
*(On the team having confidence in him and the offense not missing a beat when he stepped in) – *"That is the way the National Football League works. The first guy goes down, the second guy has to come in. The second guy goes down, the third guy has to come in. You have to keep going. You are a team. Eleven guys out there on offense working together and if one guy goes down, the 11th guy needs to step in there and keep leading."
* *
*(On the touchdown throw to Davone Bess)– "Got in there and felt like somebody was getting pushed into me so I kind of stepped out the pocket and saw that he beat his guy. I just gave him a chance to make a play on it."
* 
*(On the interceptions)– "Those are just balls that I can't throw. The second one sailed high on me. The first one I threw, I thought I had one-on-one with the safety. There was no one to hold the safety and the safety ended up trickling over there and undercutting [Ted Ginn]."
* 
*(On getting his emotions in check after the Pat White injury)– "It is tough. I wish Pat nothing but the best and hope everything is all right. But for the most part it is tough. It is tough to watch a player to go down like that, but you know you have to step in and clear your mind, clear your mechanism and get in there and execute."
* 
*(On being prepared to play in a game)- "The third quarterback needs to be ready at all times. You are not expected to get reps during the week [in practice] throughout the whole season. That is something I knew as a quarterback. Each practice you need to go do your mental reps, whatever you need to do to prepare when you're doing scout team. If that is [similar to your own teams play] you need to kind of relate to that just in case something was to happen like today."
* 
*(On how many reps he got this week in practice)– "Zero on the regular offense."
* 
*(On the highs and lows of the game today)– "Obviously a couple of highs, but the biggest thing that sticks out in my mind is the lows. Those are the things that I will go in there tomorrow and look at myself and learn from. [I will] work on those things this offseason. I think I have a great coach in [quarterbacks] coach [David] Lee. He has helped me come a long way from the time I got here in Week 4 of the season till now. I feel like there is a lot more I can learn from. I am excited."
 
 
RB Ricky Williams
*(On almost coming back once again) – *"Coach was saying that we didn't do enough to win and they did, and that has been a problem for us late in the season. He said mediocrity won't be tolerated. When we got that fumble in field goal territory, at the very least we should have tied the game up."
 
*(On Pat White's injury and his reaction) – *"Well, immediately I think everybody's prayers were with him. We weren't sure if he was conscious, or if he was okay. I think when one of your guys goes down like that, you have to take step back from what is going on and just focus on him."
 
*(On the team reaction when Tyler Thigpen entered the game) – *"I mean in the course of the game you don't talk about it, you don't think about, you just get in there and try to play. I think the way we are as a team we don't expect to miss a beat no matter who is in there."
 
*(On coming back and coming up short late in the season) – *"I think the first thing that you have to look at is getting into those deficits, and one of the things that we did early in the season is that we started fast and I think when things got ambiguous we didn't rise to the challenge. Coach said it, you have to expect to win and I think we were just dipping our toe in the water. When we overcame that, we couldn't overcome it all the way and get the win. I think we still know that we are a very good team and we know that with our front office we are going to be better. I think it is disappointing how the season ended, but we're a good football team."